Author: Meredith Potts
Narrator: Lisa Beacom
Publisher: Meredith Potts
Series: The Daley Buzz Cozy Mysteries, Book 2
Released: Jan. 25, 2018
Genre: Cozy Mystery


Sabrina Daley's world is turned upside down when a local psychic predicts that her missing sister will be found.

Unfortunately, the psychic, Miss Terri, is unable to provide any further details.

Desperate for something more to work with, Sabrina shows up at Miss Terri's house the next day, ready to beg for another psychic reading. Instead, Sabrina finds Miss Terri's lifeless body.

So when the local police have trouble solving Terri's murder, Sabrina sets out to bring the psychic's killer to justice before they strike again.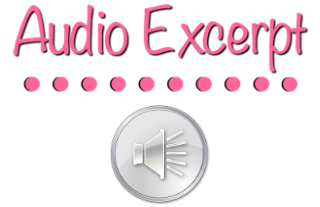 Meredith Potts loves corgis, cupcakes, and captivating books. Her mysteries usually feature all three.

Sign up to my audio book mailing list here and be the first to find out about my newest books.

Lisa Beacom.

So with this book I was hoping to get more on the subplots from the last book. Unfortunately we don't see much about the mansion or missing sister 😦 I was really hoping to uncover more on that side than was in this story. I get that the author wants to tease it out, but I feel like it's being watered down for the mystery of this story. Again Sabrina really surprises me with her forcefulness. She apologizes to people, but then turns around and starts accusing again with this new murder. You should and can have suspicions, but they should be founded and you shouldn't be shouting them in public, because what if you're right? Then the murderer will get you too! Her boyfriend makes less sense as he is a police officer and shouldn't be doing some of the things that Sabrina is having him do with her in terms of investigations. So for me the story is about a 3.5/5 stars. I see potential, especially with this new subplot of men having secret meetings lol. Please give us more though in the next book!
So the narrator changed for this second book. She doesn't have too much of a different voice, so I didn't exactly notice it at first, until I really stared at the cover of my audiobook when I was listening, then I saw. I feel like she did a better job than the last narrator. And actually was going to praise the narrator for improving haha, but since this is a new person I won't be doing that. Beacom does well with characters and I could tell who was talking even with the same gender! I really liked the way she read the story, it felt more relaxed. I give the narration a 4.5/5.
I received this audiobook as part of my participation in a blog tour with Audiobookworm Promotions. The tour is being sponsored by Meredith Potts. The gifting of this audiobook did not affect my opinion of it.
Q&A with Author Meredith Potts
Tell us about the process of turning your book into an audiobook.

It's an incredible experience hearing your words read aloud. Writing is such a solitary activity that it feels particularly special listening to a narrator make your characters come alive.

Do you believe certain types of writing translate better into audiobook format?

I certainly believe that it doesn't hurt to have a playful, humorous writing style with snappy dialogue. Then again, whodunits probably translate well to any format. After all, who doesn't love a good mystery?

How did you select your narrator?

I held an open audition. That's how I've found both of my wonderful narrators.

Were there any real life inspirations behind your writing?

I used to work at a coffee shop for a number of years, so I used some of my real-life experiences slinging lattes as the inspiration for Daley Buzz, the cafe in my series. People are very particular about how they want their coffee and that is reflected in a number of scenes throughout the series.

How do you manage to avoid burn-out? What do you do to maintain your enthusiasm for writing?

There's a new murder case in each book of the series, which brings a unique set of new wacky characters and motives into play. As for the writing, I try to take the weekends off. Everyone needs a break now and then.

Is there a particular part of this story that you feel is more resonating in the audiobook performance than in the book format?

The dialogue really stands out more when read aloud, I find. So much depends on the performance of the narrator, which is why I'm so glad that I found two fantastic narrators.

How did you celebrate after finishing this novel?

It really is hard to go wrong with chocolate.

In your opinion, what are the pros and cons of writing a stand-alone novel vs. writing a series?

I love writing a series because it allows me to explore different parts of a character's personality and shine the light on various aspects of their life.

What bits of advice would you give to aspiring authors?

Write to market. And invest in the marketing of your writing.

What's next for you?

There's a Daley Buzz spinoff on the way. I can't wait to share the new series with my readers and listeners.

Book One
Mar. 8th:
Mar. 9th:
Mar. 10th:
Mar. 11th:
Mar. 12th:
Mar. 13th:
Mar. 14th:
Book Two
Mar. 15th:
Mar. 16th:
Mar. 17th:
Mar. 18th:
Mar. 19th:
Mar. 20th:
Mar. 21st: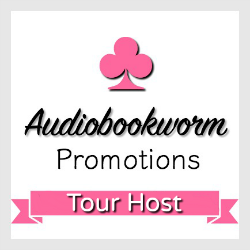 ➜Sign up as a host here