Author: Dianne Ascroft
Narrator: Elizabeth Klett
Length: 32 minutes
Publisher: Dianne Ascroft
Released: Nov. 21, 2017
Genre: Historical Fiction


A short story inspired by Northern Ireland's famous Cooneen ghost.

A tale of family, friends, and fear….

And the unnatural force that threatens to ruin everything….

March 1913: Struggling to make ends meet, widow Bridget Murphy finds life in rural Ireland difficult, raising six children while farming her small acreage. With the help of neighbors and friends, Bridget is able to cope with the many arduous tasks and chores required of her.

When an unnatural and terrifying force invades their house, threatening their family, Bridget is surprised to see so many backs turning on her. Fearing for themselves, those she once counted on for help and support will not risk their safety for her. Father Smyth, their priest, is the only one who stands alongside their family in the battle against the uninvited and fearsome poltergeist. But, prayers alone won't run the farm. Will Bridget find a way to save her home and her family before there's nowhere left to turn?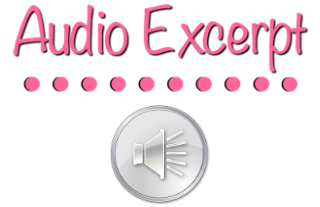 Dianne Ascroft writes historical and contemporary fiction, often with an Irish connection. Her writing includes a ghost tale inspired by the famous Northern Irish legend of the Coonian ghost, An Unbidden Visitor; a short story collection, Dancing Shadows, Tramping Hooves, and an historical novel, Hitler and Mars Bars.

Her series The Yankee Years is a collection of Short Reads and novels set in World War II Northern Ireland. After the Allied troops arrived in this outlying part of Great Britain, life there would never be the same again. The series strives to bring those heady, fleeting years to life again, in thrilling and romantic tales of the era.

Dianne lives on a small farm, in Northern Ireland, with her husband and an assortment of strong-willed animals. When she's not writing, she enjoys walks in the countryside, evenings in front of her open fireplace and folk and traditional music.

Elizabeth Klett spends her days teaching English literature at a university in Houston, TX, and reading Dr. Seuss to her daughter. She has also been a professional audiobook narrator since 2011, with over 100 titles available at Audible and elsewhere. She has performed in a variety of dramatic projects, reading roles ranging from Lady Macbeth to Antigone to Juliet. She can also be heard voicing various characters in audio dramas at The Online Stage, and reading poetry at Rhapsodize Audio. Her audio narration and voice-over clients include: ACX, Audible, Findaway Voices, Duple Media, Essential Audiobooks and Listen2aBook..

So this was a very surprising story for me to listen to. I don't always read too much of blurbs before starting as I like the element of surprise. And this was definitely a scary surprise! This is a short story about ghosts and a haunting that supposedly happened in the 1900s. I felt really creeped out while listening to it. Ascroft did a great job retelling this haunting case and making me feel tense and on edge the whole way through! The characters were endearing and I was wishing for them the whole way through to make it. I give the novel a 5/5!
The narration was excellent as well. Klett does a wonderful job with Irish accents! It felt realistic and in the setting that Ascroft was writing in. I also enjoyed the tones in her voice that made me feel creeped out along with the characters. Studio production seems excellent as well. Good clear voices and no issues with static or low volume! I give it a 5/5!
I received this audiobook as part of my participation in a blog tour with Audiobookworm Promotions. The tour is being sponsored by Dianne Ascroft. The gifting of this audiobook did not affect my opinion of it.
From Author Dianne Ascroft
St Patrick's Day is celebrated this month so all things Irish have become topical for a few weeks. What images spring to mind when you think of Ireland? Possibly fairies, leprechauns, banshees and other supernatural creatures. But did you know the country has some famous ghosts too?
There's the Waiting Lady who appears at The Lady's Stairs at Argillan Castle in Dublin, waiting for her drowned husband to return; the Headless Horseman who rides past Roper's Rest, Dublin after dark; the White Lady at Charles Fort, near Kinsale who has been seen since the late 17th century; and figures dressed in Second World War uniforms at Derry Airport (formerly Eglinton Air Base, a military base during the war).
The one ghost that really caught my attention though is one that resided only a few miles from where I live. From the time I first heard its tale, I was fascinated by the Cooneen or Coonian ghost.
A widow with 6 children, a son and five daughters, aged five to twenty-three, lived in a cottage on a mountain farm not far from Brookeborough, County Fermanagh in what is now Northern Ireland. One night in the spring of 1913, the family began to hear noises in the house and they were repeated regularly from that night for several months: knocking on the bedpost, scraping in the ceiling, footsteps in the loft above and other sounds. The bedclothes lifted from the bed and the family dog was driven from underneath the bed though no one appeared to be there. The family were terrified. After their local priest offered a Mass in the kitchen that room became peaceful and the family slept there rather than in the bedroom. Several priests and local politicians came to witness the disturbances and neighbours as well as others who were curious came to sit with the family each night as the priest tried to rid the house of the spirit. It was decided by the clergy that a poltergeist had come to the Murphy's home and it should be exorcised. But the Bishop and the Dean of the Diocese could not agree who should conduct the exorcism so it never happened. Gradually their neighbours began to avoid the Murphy family and ostracised them, accusing them of practicing witchcraft or other demonic activity. It's not clear exactly when the family left but the farm changed ownership in 1916 and it is believed that the Murphys had already set sail for America by then.
These events happened in a farm cottage only a couple miles from where I live and one Sunday when my husband and I were out for a walk we went to see the house. It was in the middle of a forestry plantation and could barely be glimpsed from the road. We jumped over a small ditch beside the road and picked our way through the trees until we came to a greying, run-down yet forbidding building in a small clearing. Although we saw nothing otherworldly that day, the house had an eerie atmosphere and I wouldn't have volunteered to remain there after dark.
After reading accounts of these events and visiting the now abandoned house, my mind whirled and I started imagining what it would have been like for Bridget Murphy and her children to live through this. That was the starting point for my story, An Unbidden Visitor. I've employed artistic licence in parts of the story but tried to keep to what I believe is the true story as much as I could. I don't think the Cooneen ghost story needs to be exaggerated or embellished to make it a scary and poignant tale. Just listen to the way narrator, Elizabeth Klett brings it to life in the audio version of the book and I think you'll agree.

An Unbidden Visitor Giveaway: Book & Bookmark

Mar. 15th:
Mar. 16th:
Mar. 17th:
Mar. 18th:
Mar. 19th:
Mar. 20th:
Mar. 21st: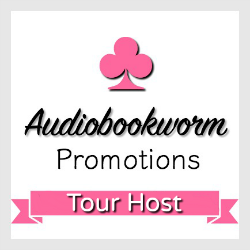 ➜Sign up as a host here