Author: Gaby Cabezut
Narrators: Rachel Mazz
Length: 7 hours 55 minutes
Publisher: Hachette Audio
Released: Sep. 19, 2017
Genre: Contemporary Romance
Take Out Chef is a new release from Hachette Audiobooks: Powered by Wattpad – an innovative collaboration between Hachette Book Group, a leading publisher, and Wattpad, a passionate storytelling community of over 45 million people. Your favorite online stories, now available in your headphones!
Jessica Summers works all day to support her family. Her social life consists of having dinner in front of the television watching Chef Tom's magical hands prepare foods. Being a chef is her lifelong dream, but since her mom passed away, being there for her brother and helping ease the burden for her quirky grandmother are her priority.
Her life takes an unexpected turn when her brother signs her up in an experimental program to help young delinquents. Chef Tom Simmons and Chef Bryan Sullen head the project, and, when they meet, Jessie is hoping to get a spot in the school – despite her noncriminal record – not to find a new job. Yet Tom is in desperate need of a new assistant, and Jessie is the perfect fit.
Bryan has a rough facade. He's obnoxious and bossy but shows moments of kindness, too. Their romance blossoms between remaking messy soufflés and baking crispy croissants. When they have plans to start dating, Bryan has an emergency and shuts down on Jessie.
When Bryan comes back, Jesse must decide to follow her heart and give the man she loves a chance to open up or let him go for good.


Gaby Cabezut is sappy and sweet as a box of chocolates. She believes that we could all do with a bit of romance and magic in our lives. She loves to write romantic, emotional stories that will make you laugh and sometimes cry.

She's Mexican and always dreamed to write in English, and found the chance to do so on Wattpad, where her stories have gathered over 100 million reads online. Her published books are sweet and contemporary romances that will sweeten your life like a batch of brownies. She spends her days between her family, her words and a batch of whatever dessert she decided to create for that evening.

She has been published by Pop Fiction Books in the Philippines and HachetteAudio. Prince with Benefits has also been adapted into a game!

Rachel Mazz is an actress, known for Not the Same.

I love a good romcom and especially one with food involved! It was wonderful to listen to Canezut's work. She did an excellent job with crafting characters that were very lovable and funny. I absolutely enjoyed myself listening to these characters fall in love and eat some delicious food along the way! The plot isn't too crazy, but it has a good twist or two. I give it a 4.5/5 stars!
The audio I also adored. This narrator captured the characters well and I could easily listen to her do another work. I think studio production was great as well, no weird noises or skips in the narration. I give it a 5/5 stars!
I received this audiobook as part of my participation in a blog tour with Audiobookworm Promotions. The tour is being sponsored by Gaby Cabezut. The gifting of this audiobook did not affect my opinion of it.

Was a possible audiobook recording something you were conscious of while writing?

Not at all. I think every writer's dream is to see the book on a bookshelf, but the opportunity came and I couldn't let it pass. It meant giving life to my story, it's amazing.

How did you select your narrator?

I chose someone that could represent Jessie, and that could handle different authors, a voice that sounded fresh and full with energy, just like my character.

Were there any real life inspirations behind your writing?

Definitely! I love cooking and I might have had a slight crush on Jamie Oliver for half of my life, so writing about a girl attending a school for delinquents while describing cooking scenes and falling in love with her teacher, was a must for me.

Are you an audiobook listener? What about the audiobook format appeals to you?

I am now! I love hearing the character's emotions through the narrator voice, you can picture them in your head alive. For me, it has been incredible. Mostly, I enjoy the whole production ones, like Pride and Prejudice from audible, where there are several voices and different noises on the background.

Is there a particular part of this story that you feel is more resonating in the audiobook performance than in the book format?

I can listen to the first chapter over and over, those first lines, read by Rachel, portraying Jessie's emotions always make me emotional. I love how she represents Jessie as she's excited and nervous about meeting her TV Idol.

If you had the power to time travel, would you use it? If yes, when and where would you go?

I'd like to go to the past, and meet with family members that I've lost during my lifetime. People that I would have loved to share my books with. Like, my mom. It would mean the world for her to read my stories or hear my audiobook.

How did you celebrate after finishing this novel?

I took a writing break and celebrated for days with different family members and friends.

What gets you out of a writing slump? What about a reading slump?

A break is always needed if you're stressed or feel like you can't go on. Taking a walk, watching a movie, anything different than what you were doing can help you return with a clear head.




I've also heard that doing chores helps, but I rather watch a movie 😉

What bits of advice would you give to aspiring authors?

Write for yourself, always. You have to fall in love with your characters and the story they're creating, write what you'd love to read, something you're passionate about. Even if it isn't something that everyone would like, the first person you need to impress is yourself. The rest will come later.

What's next for you?

Right now, we're under the process of adapting my stories into video games. I have one story, Prince with Benefits that is now a game in the Chapters app (available on iOS and Google Play Android) and will be an audiobook soon as well, and the rest of the series will be produced in the future as well. So right now, it's all about video games and audiobooks for me, and I've never been so excited!


Takeout Chef Giveaway: $25 Amazon Gift Card


May 31st:
Bookworms Corner Blog Spot
Guilty Indulgence Bookclub
The Book Junkie Reads . . .
Jun. 1st:
London's Scribbles
Once Upon a Twilight
Next Book Review
Lynn's Romance Enthusiasm
Jun. 2nd:
T's Stuff
Blogger Nicole Reviews
Jun. 3rd:
Lisa Loves Literature
Jun. 4th:
What Is That Book About
Jazzy Book Reviews
Jun. 5th:
Happily Ever BookWorm
Lilly's Book World
Red Hatter Book Blog
Jun. 6th:
The Bookworm Lodge
The Book Addict's Reviews
In Patti's Imagination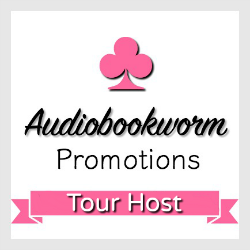 ➜Sign up as a host here