Author: Grace Hamilton
Narrators: Andrew Tell
Length: 7 hours 3 minutes
Series: EMP, Book 1
Publisher: Relay Publishing
Released: Jun. 29, 2017
Genre: Dystopian, Science Fiction
Three months after life as she knows it was decimated, Megan Wolford has only one goal: protect her daughter, Caitlin, at any cost. When a mysterious illness strikes Caitlin down, Megan is forced to forage for medical supplies at a remote lodge. The last thing she wants is help from her fellow survivors when so many in her life have let her down—but soon she'll find herself with no other option.
Ex-Navy SEAL Wyatt Morris is doing everything he can to hold his family together after the tragic death of his prepper Dad, so when Megan enters their lands, he is mistrustful at first despite feeling drawn to her. He won't turn away an ill child though–no matter how deadly the world has become. But the arrival of another stranger named Kyle soon gives them all a new reason to be suspicious. Wyatt knows he'll have to forge alliances in order to keep his family safe, but trusting the wrong person could be a deadly mistake.
When Megan and Wyatt discover her daughter's illness may be linked to Kyle's arrival, it sets off a race to discover the truth before it's too late to save Caitlin—and the rest of the Morris clan. Can they work together for survival . . . and something more?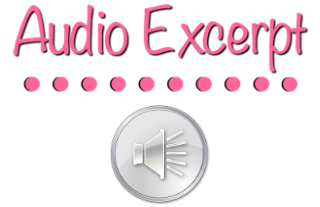 Grace Hamilton is the prepper pen-name for a bad-ass, survivalist momma-bear of four kids, and wife to a wonderful husband. After being stuck in a mountain cabin for six days following a flash flood, she decided she never wanted to feel so powerless or have to send her kids to bed hungry again. Now she lives the prepper lifestyle and knows that if SHTF or TEOTWAWKI happens, she'll be ready to help protect and provide for her family.

Combine this survivalist mentality with a vivid imagination (as well as a slightly unhealthy day dreaming habit) and you get a prepper fiction author. Grace spends her days thinking about the worst possible survival situations that a person could be thrown into, then throwing her characters into these nightmares while trying to figure out "What SHOULD you do in this situation?"

It's her wish that through her characters, you will get to experience what life will be like and essentially learn from their mistakes and experiences.


Andrew is an actor and voiceover artist based in Los Angeles, California. He is a versatile, articulate, and technically clean narrator with a strong background in improvisation and comedy.
In audiobook narration, he is an Audible-Approved producer with thousands of 5-star performance reviews by Audible listeners. I work closely with independent authors and publishers to bring their books and characters to life.
Here's what listeners have to say:
"The narration of this audiobook was EXCELLENT. It was clear right from the beginning that this narrator is a professional. I'm not sure what else to say about it because, quite frankly, it could not have been any better. The narrator was able to draw me into the story right away and allowed me to follow along without ever having to wonder if I had missed anything. "
"The narrator makes the story even better! He's excellent and I'll be searching for, and keeping an eye out for other books he narrates."
"The narration of Andrew Tell is excellent, his performance is spot on and I felt I was listening to more of an Audio Drama at times. His voice and words are crystal clear (even when using various accents for the various characters) and it was a joy to listen to."


This was a sweet story about a single mom and a sick daughter inviting someone into their lives. I enjoyed how Hamilton was able to write both of these characters as strong individuals and I found their relationship to be inspiring. The love interest didn't take over the whole story, but rather added some cute moments to the overall dystopian feel of the book. I loved the world created here and was entirely caught up in it from the moment this story began! I would give this story a 4.5/5!
The narration was very solid as well. A lot of times when a man reads for women characters it can sound pretty weird or they seem to do the same voice for a lot of the women. But I found that Andrew did a really great job with voicing each character! I was able to tell who was who and it all sounded good and not off. I also enjoyed the audio quality. It was clear and didn't have any weird pauses. I'd give the audio a 5/5!
I received this audiobook as part of my participation in a blog tour with Audiobookworm Promotions. The tour is being sponsored by Grace Hamilton. The gifting of this audiobook did not affect my opinion of it.

Q&A with Author Grace Hamilton
What do you say to those who view listening to audiobooks as "cheating" or as inferior to "real reading"?

It is absolutely not cheating or inferior! Audiobooks bring a whole new dimension to a story! Andrew Tell's voice brings a whole new dimension to each character and a whole new audience through the format. I'm so glad to have an audiobook version of my book!

How did you celebrate after finishing this novel?

I don't think I did! I was so nervous about how everyone was going to receive it! I was so relieved when it went live.

What gets you out of a writing slump? What about a reading slump?

It may sound eerie, but a walk in nature by myself gets me out of any slump. I love sunlight, the sound and smell of nature, it is grounding and refreshing!

In your opinion, what are the pros and cons of writing a stand-alone novel vs. writing a series?

Writing a series is fantastic, the biggest pro is getting to spend more time with the characters. Something I really appreciate. The biggest con is the risk that readers may potentially get bored of characters.

Have any of your characters ever appeared in your dreams?

No, but I wish Wyatt did!

What bits of advice would you give to aspiring authors?

Have fun.

I write prepper fiction because I love testing out what I would do in certain scenarios. It's hard to imagine life after a massive EMP, but you can get an idea about what it would be like in the fictional tale that follows single mom, Megan Wolford. I get to walk in her shoes as she navigates life after an EMP destroys the world as she knew it. Learning how to survive without electricity or grocery stores.

Stay strong. Learn from your Mistakes.

When I published my third book, I accidentally uploaded a draft copy!!! I ended up with bad reviews and was devastated, but I decided to keep going and not let it destroy me. I contacted readers, explained, apologized and sent them the correct book! I feel stronger from it.

Do you have any tips for authors going through the process of turning their books into audiobooks?

You'll know it when you hear it! Always ask for an audition. When I heard Andrew voice Megan and Wyatt, I knew he was the perfect person to bring these characters to life. I can't imagine anyone else doing it!

What's next for you?

The final book in my EMP Lodge series, (Dark Revival: Book Six) will be out December 14th 2017. Then I'm really looking forward to releasing a new series. This one will feature a male protagonist…. Who will be better at surviving Megan or Jim Parker?


Jan. 9th:
The Audiobookworm
Dab of Darkness Audiobook Reviews
Hall Ways Blog
Jan. 10th:
What Is That Book About
The Voluptuous Book Diva
Jan. 11th:
Notes from 'Round the Bend
Buried Under Books
Jan. 12th:
Maureen's Books
Working Mommy Journal
Cali Book Reviews
Jan. 13th:
Lomeraniel
abookandalattee
Jazzy Book Reviews
Jan. 14th:
2 Girls & A Book
Wall-to-wall books
Jan. 15th:
The Book Addict's Reviews
Lilly's Book World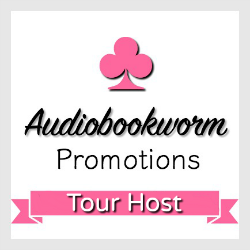 ➜Sign up as a host here