Author: Grivante
Narrator: Ian McEuen
Series: The Zee Brothers: Zombie Exterminators, Book 1
Length: 1 hour 55 minutes
Publisher: Grivante Press
Released: Dec. 12, 2015
Genre: Horror, Action/Adventure
An Arizona suburb over-run by a long buried tribe.

A race to stop the dead from unleashing an ancient curse.

Two brothers keeping the apocalypse at bay, one job at a time.

The Zee Brothers: Curse of the Zombie Omelet is our action packed and hilarious introduction to Jonah, Judas & JJ, the lovable disaster prone trio, responsible for keeping the zombie apocalypse from becoming a reality.

Gruff and handsome, Jonah Zee, is the dominating, classic music loving leader, that calls the shots and keeps them coming.

Tobacco chewing, Judas Zee is the gun slinging, rock music loving goofball, that is slow to learn, but always has his big brother's back.

And the hot and sassy JJ, is the heroine that captures the brother's hearts and eyes, while doing her best to keep her dog, Xanadu, out of trouble.


Grivante writes sci-fi, fantasy, horror and post-apocalyptic fiction with a writing style that bounces between comedy and action-packed horror, most often mixing together to create things like Zombie Omelets and Spleen Soup.
He is best known for his Zee Brothers: Zombie Exterminator series, a comedic horror series that both celebrates and pokes fun at everything that makes zombie pop culture cool.

His publishing company Grivante Press focuses on publishing page-turning speculative fiction.

He loves things like George Romero's "Of The Dead" movies and Robert Kirkman's "The Walking Dead" and feels there are many authors telling those types of stories well. He'll leave that type of story telling to them and keep focused on the weird gonzo-action filled tales he likes to write and his readers like to read!


Bred in a test tube in a far distant future, Ian is a prototype never meant for mass production. A rare genetic hybrid of opera singer, actor, narrator, rock vocalist, and electronic music producer, he travelled back in time to join forces with Earth's last and best hope: the underpaid, under-appreciated, and oft misunderstood writers of science fiction, fantasy, and horror. Since then, he has narrated over 20 audiobooks, voiced characters in video games and cartoons, and melted many a face with his powerful vocals.

So I wasn't quite sure what I was getting into when I saw the blurb of this book. It just sounded so interesting and weird that I wanted to read! And so I listened to this as fast as possible. It was excellent!
Grivante has written this bizarre and cool Zombie world with a lot of humor. There are a lot of laugh out loud moments and I teared up so much because of them haha. I truly enjoyed this author's style! He makes a weird premise turn into something amazing and gripping! I give the story a 5/5!
The narrator is excellent as well. He gave the brothers very distinctive voices and I was never unsure of who was speaking. I like the other work he did as well with Zombie sounds and what not. He probably honestly made the jokes stand out even better than if I had only been reading them. I know I'm definitely looking forward to the next story in this series! I give it a 5/5 Overall!
I received this audiobook as part of my participation in a blog tour with Audiobookworm Promotions. The tour is being sponsored by Grivante. The gifting of this audiobook did not affect my opinion of it.

Q&A with Author Grivante
Do you believe certain types of writing translate better into audiobook format?

I think that most stories translate really well into audio format. If the narrator captures the feel of the characters a lot of things that might distract you while reading a story fall away and you can just follow along on whatever adventure is being told to you. For me, it makes it a lot easier to enjoy.

Was a possible audiobook recording something you were conscious of while writing?

Absolutely. I've listened to audiobooks most of my adult life and it's how I do the bulk of my reading, so I always knew that audio was a part of the plan. I love audiobooks.

How closely did you work with your narrator before and during the recording process?

Ian and I worked very closely at first, getting the basics of the characters and their nuances figured out. He did some samples and then I let him loose.

Did you give them any pronunciation tips or special insight into the characters?

Yes, there were a few areas we had to discuss, one of which was the proper pronunciation of the word Shibari.

Were there any real life inspirations behind your writing?

Oh yes. As crazy as it may seem given some of the things I write about, there is a lot of my real life in there in different ways. Two moments in particular in the first book, Curse of the Zombie Omelet, we're born from moments on road trips with my wife. The first, a little something involving chocolate and the second when we were at a small gas station in the middle of the night and she asked me about where the dog Xanadu came from. I looked up, saw a small storage facility in the background and his origin just flowed right out of me and became a part of the story. There are lots of other big and small events that are a piece of my tales, even the magic bits.

How do you manage to avoid burn-out? What do you do to maintain your enthusiasm for writing?

That's a good question. I write slow primarily because of limited time. I rarely have time to get burnt out from writing, but I often get burnt out from the business side of writing. Marketing, planning, networking, cons. It seems those activities occupy a lot more time than writing does. I've reached a stage now where I recognize what I can and can't do and am slowly eliminating excess activities so that I can focus more on writing. That's going to be what keeps me sane! I do notice though that when I'm not writing, it's usually because I needed to recharge my ideas anyway. Sometimes, it's because the universe needs me to see something(such as the storage unit mentioned above) before I can continue with a story.

Are you an audiobook listener? What about the audiobook format appeals to you?

Yes, absolutely. I am in my car a lot, so being able to listen to stories has been a part of my life for over twenty years. Because of audio I listen to books that I would never take the time to read. Sherlock Holmes? Loved listening to all of them. Pride and Prejudice? Yep, dug it. Crime and Punishment, fascinating! It's also good for books where the story gets boring for a bit, you can just let it run in the background until it catches your interest again, whereas if you are reading it, you may put it down and never pick it back up again. Stephen King as much as I love his work, has a tendency to go off on tangents that don't move the story forward and if it wasn't for audio I don't know if I would have enjoyed some of his tales quite as much as I do.

Is there a particular part of this story that you feel is more resonating in the audiobook performance than in the book format?

Because of the format we were able to add some things in that really add to the listening experience. Xanadu is a dog and also plays a key role in the series. Part of that involves a magical disco imbued power… yeah…, that's right I said disco power, and during the story, especially in the first book there are a few occasions where that power is used. We were able to add in a disco beat that really surprises listeners and adds to the experience of listening to it.

If you had the power to time travel, would you use it? If yes, when and where would you go?

Yes, but I think I would ultimately go mad. First, I'd want to go see events that happened to get a better understanding of the truth. Who shot JFK? Where did the pyramids come from? Why did I let that cute girl walk past me without saying hi in the 10th grade?(lol) But, ultimately I think the ability would lead to too many paradoxes in my own life and I'd eventually just explode from conflict.

In your opinion, what are the pros and cons of writing a stand-alone novel vs. writing a series?

In a stand-alone the story has a clear ending and is often more succinct in my opinion. It has more power, but readers are often left wanting more, which is both good and bad. In a series, I feel authors can get trapped not knowing when to wrap something up because they are trying to stretch an idea out longer than it should run, but we often forgive these things as readers because we don't want to let the characters go.

Have any of your characters ever appeared in your dreams?

Oh yes. I once had a shark in a fine tailored suit holding a pool cue appear in a dream. Pool-Shark…, but he also became a major villian in a fantasy series I have cooking.

What's next for you?

I'm hard at work on book 3 of The Zee Brothers and currently exploring or plotting multiple ideas for future series, some zombie, some not. I plan to wrap up book 3 and 4 of the Zombie Exterminator's series before starting any new full projects. For right now, I am allowing myself to brainstorm other ideas as they come up, but filing them away until I'm ready to choose which one gets the next several years of my life devoted to it.
Oh and I also just released a mini comic book set in The Zee Brothers Universe, it explores the main villain and one of her experiments on zombies. Check out Zombie Buffet.


The Zee Brothers Series Giveaway: 3-Month Audible Membership

Book 1
Jan. 16th:
Dab of Darkness Audiobook Reviews
Jan. 17th:
Twisted Book Junkie
Sci-Fi & Scary
AudioSpy
Jan. 18th:
Loves Great Reads
Jan. 19th:
Jazzy Book Reviews
Jan. 20th:
Bound 4 Escape
T's Stuff
Jan. 21st:
The Book Addict's Reviews
Jan. 22nd:
Ginger Mom and the Kindle Quest
Book 2
Jan. 23rd:
Dab of Darkness Audiobook Reviews
T's Stuff
Jan. 24th:
Twisted Book Junkie
Sci-Fi & Scary
AudioSpy
Jan. 25th:
Loves Great Reads
Jan. 26th:
Jazzy Book Reviews
Jan. 27th:
The Book Addict's Reviews
Jan. 28th:
Bound 4 Escape
Jan. 29th:
Ginger Mom and the Kindle Quest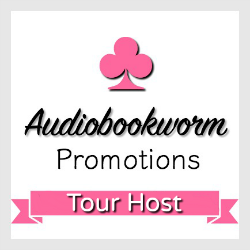 ➜Sign up as a host here