Author: Patrice Wilton
Narrator: Rita Page
Series: A Heavenly Christmas, Book 2
Length: 6 hours 41 minutes
Publisher: Patricia Wilton
Released: Oct. 26, 2016
Genre: Contemporary Romance
First came A Heavenly Christmas and now we have the riveting sequel, Someone to Love. This book is light on suspense and heavy on romance, and a perfect listen any time of the year!
Allison Cornwall was forced to leave her hometown in Connecticut and live life on the run from an ex-boyfriend turned stalker. She changed her name and hunkered down in Heaven, PA.
The small, idyllic town was a safe haven where no one could find her. And yet, after a year and a half of peace, he did. Police Chief Ian Brown is determined to keep crime out of Heaven. When Ally fears for her life, he's there to protect. Recently divorced, he's not looking for love, but this innocent young woman touches his heart. Can they put their pasts behind them and open themselves to the miracle of Christmas, learning once again to trust and to love?




Patrice Wilton knew from the age of twelve that she wanted to write books that would take the reader to faraway places. She was born in Vancouver, Canada, and had a great need to see the world that she had read about.

Patrice became a flight attendant for seventeen years and traveled the world. At the age of forty she sat down to write her first book—in longhand! Her interests include tennis, golf, and writing stories for women of all ages.

She is a mother of two, has four lovely grand-daughters and one grandson, and a wonderful man at her side. They live in West Palm Beach, Florida, where he teaches her golf, and she teaches him patience.

She has twenty-five books published on Amazon, and is a NY Times and USA Today best selling author.


Rita Page was always the first to volunteer to read aloud, whether it was Bible verses during family devotions or stories to her classmates in elementary school. Now as a freelance videographer and voice talent, Rita is passionate about using her God-given talents and tools to produce stories that reach the heart.

She also loves horses, beach volleyball and creating healthy, colorful and tasty meals with whole fruits and veggies.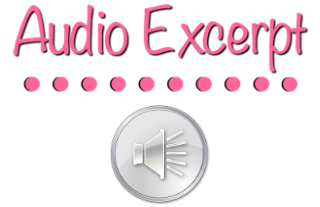 If you're ready to be in the Christmas season I recommend this book and the previous in the series! Patrice has written another cute and fun holiday story. I really enjoyed the characters in this one and I didn't find their age difference to be too off for me. The plot of in the run from a man in the past is exciting and suspenseful! I'd give the story a 4.5/5.
The audio is done by the same from the previous book. She does each character well and has fun accents! The audio itself is also smooth. Only thing is I wish there was a little more difference in the men voices. 4.5/5.
I received this audiobook as part of my participation in a blog tour with Audiobookworm Promotions. The tour is being sponsored by Patrice Wilton. The gifting of this audiobook did not affect my opinion of it.


Author Patrice Wilton's Favorite Christmas Songs
Silent Night

White Christmas

Blue Christmas

Silver Bells

Winter Wondlerland

O Holy Night

I'll Be Home for Christmas

It's Beginning to Look a Lot like Christmas

Holly Jolly Christmas

Do You Hear What I Hear

A Heavenly Christmas, Book 1
Nov. 5th:
The Audiobookworm
Jorie Loves A Story
London's Scribbles
Nov. 6th:
The Book Junkie Reads . . .
Nov. 7th:
Book Lover in Florida
Nov. 8th:
What Is That Book About
Jazzy Book Reviews
Nov. 9th:
Lilly's Book World
Books, Dreams, Life
Page Princess
Nov. 10th:
The Book Addict's Reviews
The Bookworm Lodge
Desert Rose Reviews
Nov. 11th:
Up 'Til Dawn Book Blog
Between the Coverz
Cover Lover Book Review
Someone to Love, Book 2
Nov. 12th:
Book Lover in Florida
Books, Dreams, Life
Nov. 13th:
The Book Junkie Reads . . .
Nov. 14th:
Jorie Loves A Story
Nov. 15th:
What Is That Book About
Desert Rose Reviews
Nov. 16th:
Lilly's Book World
Page Princess
Nov. 17th:
Jazzy Book Reviews
Nov. 18th:
The Book Addict's Reviews
Between the Coverz
Cover Lover Book Review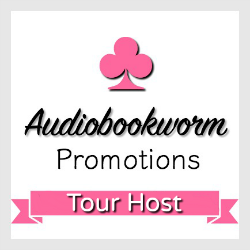 ➜Sign up as a host here