Author: Joy Penny
Narrator: Susan Marlowe
Series: Stay in Touch, Book One
Length: 8 hours 17 minutes
Publisher: Snowy Wings Publishing
Released: July 12, 2017
Genre: Contemporary Romance
Four friends. Four college grads. Four people figuring out that life doesn't always turn out the way you expected.
Brielle Reyes may not have post-college life planned out like some of her friends do, but she figures she'll work for her mother's home cleaning service while job hunting for something that makes use of her history and philosophy degrees. It'll work out as long as she doesn't fall in love. Her last relationship was a disaster and she has no idea where she'll be in a few weeks, let alone the rest of her life. Since the only guy in her age range she sees now on a regular basis is cantankerous if handsome client Archer Ward, she probably won't have a hard time sticking to that vow. Probably.
Archer Ward likes very few things: illustrating as a somewhat-celebrated comic artist and his privacy. When his meddling mother hires him a cleaning service on an almost daily basis because she doesn't fully trust her son to live on his own with his disability, he's at first annoyed – even if his house cleaner is the most beautiful woman he's ever spent more than a few minutes with. When he realizes her dreams may take her far outside of his restricted orbit, he has to decide whether to stifle his interest in her or risk messing up her plans to explore if there's something more between them.
Neither can deny they're growing a little fond of each other, even if falling in love just now makes no sense whatsoever. But how often does love ever make perfect sense?




Joy Penny writes books, devours stories, and geeks out about everything from classic romance books to manga. When she's not working as a freelance writer and book editor, she's probably immersed in her favorite TV shows, period dramas, and anime series. She also writes YA speculative fiction as Amy McNulty, and one of her books, Nobody's Goddess, won The Romance Reviews' Summer 2016 Readers' Choice Award for Young Adult Romance.

Susan Marlowe is an audio book narrator/voice artist. For more information, contact her at smthom76@gmail.com.



I think there is a really great storyline here! The characters start off at first disliking each their and travel through the narrative towards and understanding and love for one another. I thought their story professed at abnormal level, rather than some boos where people will go from hating each other to loving each other in one chapter. I think each character was thought about on their own and how they would mesh with the rest. There is definitely strong character work and I'd give the storyline a 4/5.
For the audio I truly enjoyed the voice inflections for each character. I thought the narrator captured these guys perfectly! However I did notice a lot of the time when not in character the narration became more monotone. Which usually isn't too bad, but it just needed a tad more spice to it. So I'd give the narration a 3.75/5.
I received this audiobook as part of my participation in a blog tour with Audiobookworm Promotions. The tour is being sponsored by Joy Penny. The gifting of this audiobook did not affect my opinion of it.

Q&A with Author Joy Penny
Tell us about the process of turning your book into an audiobook.

I work with a platform called ACX, which matches book rights holders with narrators/producers. I posted my book and Susan Marlowe was one of the narrators who auditioned. I loved her clear voice, excellent diction, and the way she brought the characters to life, so I invited her to be the producer. I sent her the book, we touched base on a few notes, and she produced the whole audiobook from start to finish. I checked it, we tweaked it together, and then it was ready to go!

Do you believe certain types of writing translate better into audiobook format?

Sometimes. Descriptive writing really helps bring a story to life. At the same time, though, I know some people who prefer listening to audiobooks to reading, and it would be a shame if they couldn't read all sorts of books because some books lend themselves better to audiobooks than others.

Was a possible audiobook recording something you were conscious of while writing?

I wasn't thinking about it when writing (which I discovered was an issue once during the recording/editing phase, as I didn't make who was speaking in a scene clear to the narrator), but I always try to get my books made into audiobooks once they're finished just to get them in front of another audience that might have otherwise passed by them.

How did you select your narrator?

I had an open audition call and listened to sample recordings of my text from the narrators who were interested. I found Susan Marlowe pretty early on after posting the project, and she seemed like a great fit.

How closely did you work with your narrator before and during the recording process?

Susan is really professional and didn't need much input from me at all. After she accepted the project, she sent a 15-minute sample my way and I had a few notes. She took the notes to heart and sent me a really solid full recording not too long after. I listened to it and sent her the changes I requested—not that many—and she made the corrections. I trusted her to find the emotion in each scene and she really did.

Did you give them any pronunciation tips or special insight into the characters?

She got a good picture of all of the characters right from the start. The only pronunciation note I had for her was the name "Pembroke," which is pronounced "Pem-brook," but looks like "Pem-broke."

Were there any real life inspirations behind your writing?

I've been the caregiver for my disabled mother for half of my life. She loves romance books, too, and she's found that a lot of romance books about disabled heroes have a lot of angst and are usually about people who've become disabled in an accident instead of being born with a condition. I wanted to write a love story with a disabled person who simply was disabled; he has challenges, but they don't define him, and he doesn't struggle with his identity. He knows who he is and although his limitations may frustrate him, they don't make him give up hope. Archer's and Brielle's geeky personalities are more based on my own interests and hobbies.

How do you manage to avoid burn-out? What do you do to maintain your enthusiasm for writing?

I'm actually increasing my writing pace starting this year, so it's odd that I'm getting less burnt out the more I work. It helped that I transition to editing more than business writing this year as a freelancer, so my creative energy doesn't get zapped by my work before I can turn around and write. I discovered the joys of writing on a word processor this year, too. I get more words done by working on a non-glowing screen without internet access, so I'm not distracted. Still, it's important to take breaks and not force myself to write too much every day.

Are you an audiobook listener? What about the audiobook format appeals to you?

I actually rarely listen to audiobooks myself because I enjoy reading and I get through books faster if I read them myself. I used to listen to audiobooks on long car rides, though, and I love how it's like having a storyteller bring this story to life in your mind.

Is there a particular part of this story that you feel is more resonating in the audiobook performance than in the book format?

The banter between Brielle and Archer is just so much cuter when it's acted out than when I write or read it, especially during their silly, romantic park picnic scene.

If you had the power to time travel, would you use it? If yes, when and where would you go?

I love period dramas and classic romance books, and I'm a huge fan of fantasy and the medieval and Elizabethan eras. It'd be hard for me to choose, although I know actually living in those eras would be difficult. More likely than not, I'd be a servant or peasant, not the aristocracy that have such compelling romances in these stories!

If this title were being made into a TV series or movie, who would you cast to play the primary roles?

Hmm, I'm not sure! My favorite actors and actresses are probably too old to take on the roles.

What do you say to those who view listening to audiobooks as "cheating" or as inferior to "real reading"?

It's absolutely not! Any way people can enjoy stories is legit. Audiobooks make books more accessible to both people with reading disabilities and busy people.

How did you celebrate after finishing this novel?

I usually post a GIF of Kermit the frog waving his arms on social media. That's how I feel when I finish a book.

What gets you out of a writing slump? What about a reading slump?

Taking a short break usually helps with a writing slump. For a reading slump, I need to come across an amazing book I can't put down.

In your opinion, what are the pros and cons of writing a stand-alone novel vs. writing a series?

Standalones allow you to move on to the next project, but with series, you've already done some work establishing characters and the world. Series tend to sell more books because you may have hooked people with the first book, but on the other hand, if that first book didn't hook many people, there's almost no point in writing more books. Most of my books have sequel/series potential. Writing standalone is actually hard for me! I compromised with this series and plan for four books that can stand on their own but cross over into the other books in small ways.

Have any of your characters ever appeared in your dreams?

No! That would be fun, though. Except my characters are more like my "babies" than my book boyfriends/girlfriends, so I can't "fall in love" with them like I do with other people's characters!

What's your favorite:

Food: Pizza

Song: "Within You" by David Bowie (from

Labyrinth

)

Book:

Harry Potter and the Prisoner of Azkaban

(but choosing just one book is too hard!)

Television show:

Breaking Bad

Movie:

Labyrinth

Band: The Beatles, I guess? I'm not a huge band devotee.

Sports team: None

City: NYC (to visit, anyway!)

Are any of those things referenced in appearance in your work?

No, but a lot of my other favorite things are! In a way, my first fictional love was Jareth from

Labyrinth

, and it's informed my love of Byronic characters. Archer has just a touch of grouchiness to him at first, but he's far from my most Byronic hero.

What bits of advice would you give to aspiring authors?

Don't give up. It's hard work, but you have to just keep practicing and trying. (At the same time, don't force yourself to write every single day if that schedule is stressing you out.) Prepare to have a thick skin, too, because some people will love your work, but some people will hate it. You have to be okay with criticism.

Do you have any tips for authors going through the process of turning their books into audiobooks?

Look for the narrator who not only speaks clearly but adds life to your words.

What's next for you?

I'm working on the next book in the series,

Touch of Heartache

, which should be out in November.

Books Joy Penny read last year
A Court of Thorns and Roses

by Sarah J. Maas

A Court of Mist and Fury

by Sarah J. Maas

The Female of the Species

by Mindy McGinnis

Spinning Thorns

by Anna Sheehan

Winter

by Marissa Meyer

The Raven King

by Maggie Stiefvater

Crooked Kingdom

by Leigh Bardugo

Harry Potter and the Cursed Child

by J.K. Rowling and Jack Thorne

Life and Death

by Stephenie Meyer

This Monstrous Thing

by Mackenzi Lee
Reasons to listen to this book
It's very, very loosely based on

Beauty and the Beast

It's geeky

If you've ever struggled to figure out your future, it's relatable

It's got some awkward, comedic moments

The narrator does an amazing job bringing the characters to life

Brielle Reyes:
5'7", long, brown hair, dark, brown eyes
Brielle is a history and philosophy major who didn't think much beyond graduating college. She's content to work for her mother's cleaning service, but her mom doesn't think it's enough. Ideally, she'd work at a museum. Brielle is a bit of a geek and loves superhero movies and popular TV shows like The Walking Dead, but she only sometimes reads comics.
Archer Ward:
6'0", short, dark blond hair, light brown eyes
Archer is a comic book artist who works from home. He self-published his first comic and eventually got a gig on a semi-popular superhero comic. He doesn't get out much, but he does play basketball with his friends a few times a week. Because of his disability, his mother is overprotective, but he's trying to spread his wings.



Touch of Fondness Giveaway: $10 Amazon Gift Card


Sep. 10th:
What Is That Book About
Lomeraniel

Sep. 11th:
The Book Junkie Reads
Shh I Am Reading
Sep. 12th:
Up 'Til Dawn Book Blog
Desert Rose Reviews

Sep. 13th:
Jazzy Book Reviews
Lilly's Book World

Sep. 14th:
Between the Coverz
abookandalattee
Haddie's Haven
Sep. 15th:
Smada's Book Smack
Simply Kelina

Sep. 16th:
The Book Addict's Reviews
Anniebooks
Working Mommy Journal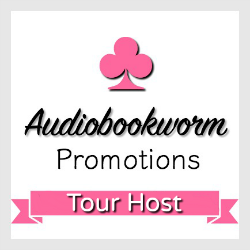 ➜Sign up as a host here