Author: Debbie Peterson
Narrator: Dawson McBride
Length: 11 hours 44 minutes
Publisher: The Wild Rose Press
Released: June 20, 2018
Genre: Historical Romance


She fell deeply in love with him in the early days of her childhood. And in return, she captured his heart the moment he first cast his gaze upon her….

Renowned artist Mariah Jennings, hired to paint a 13th-century Scottish castle, gets the shock of her life when she encounters the handsome knight who has dominated a lifetime of portraits and sketchbooks.

But Sir Cailen Braithnoch is no ordinary ghost, nor did he suffer an ordinary death. Magic of the blackest kind cast a pall over the knights centuries ago.

As the ghost and his lady seek to unravel the paradox surrounding his death, black arts, otherworldly forces, and a jealous rival conspire against them.

Will those forces tear them apart, or is their love destined to last throughout the ages?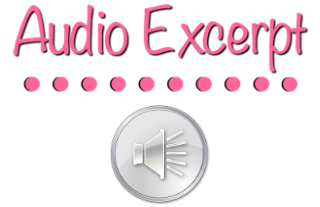 Debbie is an author of sweet paranormal and fantasy romance. She has always had a soft spot for fairy tales, the joy of falling in love, making an impossible love possible, and happily ever after endings. She loves music, art, beautiful sunrises, sunsets, and thunder storms.
When she's not busy conjuring her latest novel, She spends time with the members of her very large and nutty family in the lovely, arid deserts of southern Nevada. She also pursues her interests in family history, mythology, and history.

The rumble of an American motorcycle and the deep tones of Dawson McBride have much in common as both are likely to stir something deep inside. Bringing an earthy growl and a passion for love stories, Dawson can be heard bringing life to bad boys, cowboys, and everything in between.
A narrator who specializes in the production of audiobooks in the romance genre, Dawson is the romantic side of his alter-ego's brand. Much like automobile manufacturers who have more than one brand within their company, while his alter-ego may be best described as a Ford F-150, Dawson is more associated with the Lincoln Continental. Smooth and luxurious.
He lives with his wife and daughter and enjoy living in a small, quiet community in Tennessee.

Peterson's writing is a lot of fun. I laughed out loud to so much! I had a complete blast with reading this novel as it has ghosts, romance, and some big mysteries as well. If you are looking for something that will keep you on your toes in regards to what's going on then I recommend! The romance itself was pretty fun. I always do my best to suspend my disbelief with a ghost male lead and it wasn't too hard with this novel. The characters felt like they belonged together and were both complimentary of each other, which is what I love in my romance. So 5/5 for me!
McBride did an incredible job as a narrator. He made everything sound like it really was happening right there in front of me. Great tone and pacing throughout, plus he hit the nail on the head when it came to emotional responses. I recommend this narrator 5/5 stars as well!!
I received this audiobook as part of my participation in a blog tour with Audiobookworm Promotions. The tour is being sponsored by Debbie Peterson. The gifting of this audiobook did not affect my opinion of it.
Debbie Peterson's Top 10 Literary Inspirations
I can't ever remember a time when I didn't love books. My mom read to us when we were very small and when I learned to read, there were frequent trips to the library. I found I loved a great variety of genres. One day I remember asking my Aunt (who also loved to read) if she had any recommendations. She had two: Wuthering Heights and Jane Eyre. I love them both. So, my literary inspirations began with:
Charlotte Bronte

Emily Bronte

Edgar Allen Poe

Mary Stewart

Phyllis A Whitney

Louisa May Alcott

William Shakespeare

Robert Louis Stevenson

Victoria Holt

Daphne Du Maurier
Debbie Peterson's Playlist for Spirit of the Knight
Princess Bride – Movie Theme

Elphame Lullaby by Gary Sadler

Woad to Ruin – King Arthur Movie Soundtrack

Another Brick in Hadrian's Wall – King Arthur Movie Soundtrack

Thundering Rainstorm – Nature's Relaxing Sounds

Braveheart Main Title – Braveheart Movie Soundtrack

A Gift of a Thistle – Braveheart. Movie Soundtrack

For the Love of a Princess – Braveheart Movie Soundtrack

Only Time – Enya

May it Be – Enya

The Grey Havens – Lord of the Rings

The Return of the King – Lord of the Rings

Jul. 9th:
Jul. 10th:
Jul. 11th:
Jul. 12th:
Jul. 13th:
Jul. 14th:
Jul. 15th: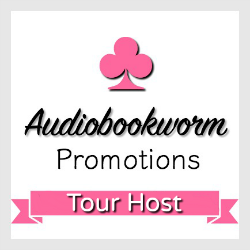 ➜Sign up as a host here