Author: Jeannie Wycherley
Narrator: Kim Bretton
Length: 4 hours and 20 minutes
Series: Wonky Inn, Book 1
Publisher: Jeannie Wycherley
Released: May 3, 2019
Genre: Cozy Mystery


Alfhild Daemonne has inherited an inn.

And a dead body.

Estranged from her witch mother, and having committed to little in her 30 years, Alf surprises herself when she decides to start a new life.

She heads deep into the English countryside, intent on making a success of the once popular inn. However, discovering the murder throws her a curve ball. Especially when she suspects dark magick.

Additionally, a less than warm welcome from several locals persuades her that a variety of folk – of both the mortal and magickal persuasions – have it in for her.

The dilapidated inn presents a huge challenge for Alf. Uncertain who to trust, she considers calling time on the venture.

Should she pack her bags and head back to London?

Don't be daft.

Alf's magickal powers may be as wonky as the inn, but she's dead set on finding the murderer.

Once a witch, always a witch – and this one is fighting back.

A clean and cozy witch mystery.

Take the opportunity to immerse yourself in this fantastic new witch mystery series, from the author of the award-winning novel, Crone.




Genre-hopping introvert and word witch living somewhere between the forest and the sea in East Devon, UK.
Jeannie finds inspiration everywhere: in myths, stories and songs, while people watching, a word here, a look there. However, her main inspiration comes from the landscape. Devon has it all – a rocky coastline, pebble and sandy beaches, narrow winding lanes and picture perfect cottages, steep cliffs and an abundance of forest.
A good day for Jeannie means a blustery wind, racing waves and salty rain. She lives with her husband and two dogs, makes a lot of soup, plays too many computer games and loves watching movies.

An accomplished and award winning actress with West End and Broadway theatre credits Kim has been doing voice over work for 15 years. She has voiced cartoon characters for the BBC and been a regular vocal impersonator on a popular London radio show. Kim has narrated and produced 15 audiobooks since she joined ACX this year! Her voice over clients include Carnival Cruises, Gucci, Sennheiser, American Express, HRH UK Prisons systems, Doubletree Hotels, Victorian Trading Company and so many more. Quick, reliable and always professional.Kim has a reassuring, kind and expressive style.

Kim was a great narrator choice for the novel! She was really fun to listen to. I felt like she made Alf come alive with her voice acting. It was really easy to get into the story and I can't wait to hear more from this author and narrator duo! 5/5 stars.
Wycherley did an amazing job with this cozy mystery. It was sweet and had a good sense of emotion as well. There were some sad moments with Alf's parents that really deepened the story. She also created a really compelling mystery that was light and also spooky at the same time. Definitely a couple good surprises mixed in there as well. If you're looking for something to get you back into reading mysteries I definitely recommend! 5/5 stars.
I received this audiobook as part of my participation in a blog tour with Audiobookworm Promotions. The tour is being sponsored by Jeannie Wycherley. The gifting of this audiobook did not affect my opinion of it.

Dream Cast Author Jeannie Wycherley
Alfhild Daemonne – Karen Gillan (Amy Pond in Doctor Who)

Millicent Ballicott – Kathy Bates

DS George Gilchrist – Laurence Fox (DS James Hathaway in Lewis)

Wizard Shadowmender – Bill Pullman

Mr Kephisto – Tcheky Karyo (from Baptiste)

Jed Bailey – Boris Van Severen (Salamander/Baptiste)

Erik Daemonne – Bryan Cranston

Penelope Quigwell – Nicole Kidman

Gladstone Talbot Lloyd – Hugh Grant

Charity – Rebel Wilson

Rhona Marsh – Ashley Judd

Stanley Marsh – Stan Laurel

Lyle Cavendish – Stephen Graham (Line of Duty)

Sally – Cameron Diaz

Mortimer – Elvis Presley

Red Daltry – Kristofer Hivju (Game of Thrones)

Finbarr – Devon Murray (Seamus Finnigan in the Harry Potter series)

Character Profile for Alfhild Yasmin Daemonne
Age: Recently turned 30.

Birthday: 20

th

March (Spring Equinox in the Northern Hemisphere)

Star sign: On the cusp of Pisces into Aries

Place of birth: Near Glastonbury in Somerset in the UK.

Parents: Yasmin and Erik Daemonne.

Siblings: None

Height: 5 ft 8

Weight: Curvy, but otherwise none of your business

Shoe size: UK 8 (US 41?)

Eyes: Green

Hair: Reddy brown and lots of it. Wild curls. Usually dishevelled.

Fashion sense: Jeans and t-shirts. Lots of black. Witchy robes in plain charcoal.

Freckles: On her nose.

Music: Loves a bit of rock, jazz and blues. A Foo Fighters fan.

Loves: Cake. Tea. Owls. Walking in the woods. Baths. Relaxation.

Hates: Vampires, the cold – especially the snow, getting up early, Maths!

Ambitions: To learn to drive, to run a successful business.

Marital status: Single

Current job: Innkeeper

Previous jobs: Barmaid, landlord, manager of nightclub.

Characteristics: A little sarcastic, great sense of fun, intelligent, feisty, scatterbrained at times, adventurous, loyal, friendly, inquisitive, has a notable sweet tooth, observant.

June 13th:
June 14th:
June 15th:
June 16th:
Momma Says To Read or Not to Read
June 17th:
Something to Say – Josh de Lioncourt
June 18th:
Valerie Ullmer | Romance Author
June 19th: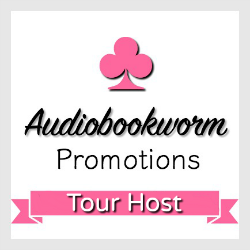 ➜Sign up as a host here