Author: Paty Jager
Narrator: Ann M. Thompson
Length: 4 hours 35 minutes
Series: The Shandra Higheagle Mystery Series, Book 3
Publisher: Patricia Jager
Release date: Jul. 21, 2017
Genre: Mystery
The dead body of an illicit neighbor and an old necklace send potter Shandra Higheagle on a chase to find a murderer. Visions from her dead grandmother reveal Shandra is on the right path, but the woods are full of obstacles; deadly ones.
Detective Ryan Greer believes Shandra's dreams will help solve the mystery, but he also knows the curious potter could get herself killed. He's determined not to let that happen.
Until he's blind-sided. Are Shandra's powers strong enough to save them both, or will the murderer strike again?



Paty Jager is an award-winning author of 35 novels, 8 novellas, and numerous anthologies of murder mystery and western romance. All her work has Western or Native American elements in them along with hints of humor and engaging characters. Her Shandra Higheagle mystery series has been a runner-up in the RONE Award Mystery category, and a finalist in the Daphne du Maurier. This is what Mysteries Etc says about her Shandra Higheagle mystery series: "Mystery, romance, small town, and Native American heritage combine to make a compelling read."


Audiobook narrator and voice over artist Ann Thompson continues to work in radio and TV news broadcasting as she has done for the past 25 years. Her work has been recognized by the Associated Press and Society of Professional Journalists. A-P has named her "Best Reporter" for large market radio in Ohio. She has won awards from the Association of Women in Communications and the Alliance for Women in Media. Ann reports regularly on science and technology. Once she even rode the "Vomit Comet" to simulate zero gravity in a KC-135. Thompson has reported from India, Japan, South Korea, Germany and Belgium as part of fellowships from the East-West Center and RIAS. She values author partnerships like the one with Paty Jager for the Shandra Higheagle series.

Haunting Corpse, the latest Shandra Higheagle audiobook, is available for review from the ADOPT-AN-AUDIOBOOK PROGRAM.

I received this audiobook as part of my participation in a blog tour with Audiobookworm Promotions. The tour is being sponsored by Paty Jager. The gifting of this audiobook did not affect my opinion of it.

Q&A with Paty Jager, Author of The Shandra Higheagle Mysteries
Waffle fries or curly fries? Waffle – I like the thickness of the waffle fries.
GIF with a hard g or soft g? hard g – soft g sounds like peanut butter.

😉

Fantasy or science-fiction? Fantasy – I can imagine the type of characters in fantasy but I don't understand Science-fiction characters.
Superman or Batman? Neither I have never been a comic book reader or fan of super heroes.
Text message or call? Text I prefer getting a message and being able to answer when I want. I dislike talking on the phone. Even to my kids. They usually call me.
Pancakes or waffles? Waffles, and they need to be crisp.
Doctor Who or the Walking Dead? Neither I haven't seen either of these and don't intend to. I don't like scary or gory shows or books.
TV Shows or movies? That's tough. We live a long way from a movie theater, but we do occasionally watch a movie on our television and it's usual one we've seen several times. But I have several TV shows that I do like. Even though I only watch television for a couple hours at night.
Facebook or Twitter? Facebook. I tweet reposts from my FB posts but rarely do anything else on Twitter. It's just one more thing to find time to do.
Alice in Wonderland or Robinson Crusoe? This is tough. I like the nonsensicalness of Alice and the adventure of Robinson Crusoe. But I guess it would have to be Alice in Wonderland.
Being too warm or too cold? Too cold. You can always warm up easier than try to get cool.
Netflix or Hulu? Neither. We have neither.
Work Hard or Play Hard? I like to play hard, but I tend to work hard more than play.
Passenger or Driver? If I'm with my husband or daughter, I like to be the passenger but if I'm with someone who isn't family, I prefer to drive.
Amusement Park or Day at the Beach? Beach, Definitely!
Honesty or Other's Feelings? I'm a little of both. I believe people need to the know the truth, but I also don't want to hurt anyone's feelings.
Movie at Home or Movie at the Theater? I prefer the theater only because it's treat to get to go.

Giveaway: $50 Amazon Gift Card
Shandra Higheagle Mystery Series Giveaway: $50 Digital Gift Card of Winner's Choice

BOOK ONE
Apr. 9th:
Buried Under Books
Apr. 10th:
Lone Tree Reviews
Apr. 11th:
Dab of Darkness Book Reviews
Apr. 12th:
Turning Another Page
Apr. 13th:
Jazzy Book Reviews
Apr. 14th:
The Book Junkie Reads . . .
Apr. 15th:
The Book Addict's Reviews
BOOK TWO
Apr. 16th:
Lone Tree Reviews
Apr. 17th:
Buried Under Books
Apr. 18th:
Dab of Darkness Book Reviews
Apr. 19th:
Turning Another Page
Apr. 20th:
Jazzy Book Reviews
Apr. 21st:
The Book Junkie Reads . . .
Apr. 22nd:
The Book Addict's Reviews
BOOK THREE
Apr. 23rd:
Dab of Darkness Book Reviews
Apr. 24th:
Lone Tree Reviews
Apr. 25th:
Buried Under Books
Apr. 26th:
Turning Another Page
Apr. 27th:
BookishOwlette
Apr. 28th:
Jazzy Book Reviews
The Book Junkie Reads . . .
Apr. 29th:
The Book Addict's Reviews
Viviana MacKade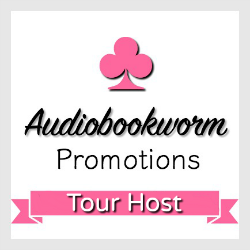 ➜Sign up as a host here