Author: Maggie Lynch
Narrator: Rachel Jacobs
Length: 5 hours 52 minutes
Series: The Forest People
, Book 3
Publisher: Windtree Press
Release date: Feb. 12, 2019
Genre: Fantasy
She turned a man to ashes. He scattered himself across time in multiple dimensions. Can she draw the ashes back in time to save him and prove she is the chosen one?
Surviving the ultimate transformation and the Agnoses predators, Camryn now faces the rise of a new Mazikeen Queen who thinks nothing of calling the darkness for her own needs. With the forest people on the brink of war, she retreats to the solitude of the Cloud Forests. To grieve. To heal. To accept she is the chameleon of prophecy.
But the ancient world proves to be anything but quiet, and she is far from alone. Guided by the first forest people, who are now elemental spirits, Camryn must master the powers of air, earth, water, and fire. Only then can she enlist her thunder dragon, control time itself, and save Dagger from the void.
Even then, her quest is far from over. With the realms of forest and human pitted against each other, one world teeters on extinction while the other tips toward eternal darkness. Only Camryn seeks a balanced resolution and with it, an impossible choice requiring her to make the greatest sacrifice of all.
Chameleon: The Summoning is the third audiobook in The Forest People, a YA paranormal fantasy series. If you crave unlikely heroes and heroines, internal and real battles between creation and destruction, and mind-blowing magic, then you'll love joining Camryn as she finds her true self and fulfills a 1,000-year-old prophecy against all odds.



Maggie Lynch is the author of 20+ published books, as well as numerous short stories and non-fiction articles. Her fiction tells stories of men and women making heroic choices one messy moment at a time. Maggie is also the founder of Windtree Press, an independent publishing cooperative with over 200 titles among 20 authors.
Her love of lifelong-learning has garnered degrees in psychology, counseling, computer science, and education; and led to opportunities to consult in Europe, Australia, and the Middle East. Since 2013, Maggie and her musician husband have settled in the beautiful Pacific Northwest where she now enjoys the luxury of writing full-time. Her fiction spans romance, suspense, science fiction and fantasy titles. Her current non-fiction titles are focused on helping career authors succeed in the business side of writing and publishing.


Rachel is an actor, singer and voice artist based in Los Angeles. She received a BA from Oberlin College's Theatre Program and did intensive study with the American Conservatory Theatre, the National Theater Institute & Shakespeare and Company. She began voiceover work while on tour in Hong Kong, dubbing live action shows and voicing many characters for cartoons. After returning to the states she toured the west coast as a resident performer with California Theatre Center and has been narrating audiobooks since then. When not recording books Rachel makes hair bows and headbands for her shop on Etsy and can be seen running around as a who-fairy princess in Universal's Grinchmas.


Love this last book in the forest people series! It truly brought me a lot of happiness to learn how everything turned out. Lynch is an amazing storyteller!! I had a lot of fun getting into the heart of this story and the characters of this world! I give it a 5/5 stars!
Rachel did well with this narration! I definitely love this narrator and how she's able to give each character a new and interesting voice. She was the perfect fit for these novels! 5/5 stars.
I received this audiobook as part of my participation in a blog tour with Audiobookworm Promotions. The tour is being sponsored by Maggie Lynch. The gifting of this audiobook did not affect my opinion of it.


Giveaway: $50 Digital Gift Card of Winner's Choice
The Forest People Series Giveaway: $50 Digital Gift Card of Winner's Choice

BOOK ONE
Apr. 4th:
Lone Tree Reviews
The Book Junkie Reads . . .
Apr. 5th:
Dab of Darkness Book Reviews
Apr. 6th:
Jorie Loves A Story
Apr. 7th:
Turning Another Page
Apr. 8th:
Hall Ways Blog
Jazzy Book Reviews
Apr. 9th:
Lynn's Romance Enthusiasm
Apr. 10th:
The Book Addict's Reviews
BOOK TWO
Apr. 11th:
Lone Tree Reviews
The Book Junkie Reads . . .
Apr. 12th:
Dab of Darkness Book Reviews
Apr. 13th:
Jorie Loves A Story
Apr. 14th:
Turning Another Page
Apr. 15th:
Hall Ways Blog
Apr. 16th:
Lynn's Romance Enthusiasm
Apr. 17th:
Jazzy Book Reviews
The Book Addict's Reviews
BOOK THREE
Apr. 18th:
Lone Tree Reviews
The Book Junkie Reads . . .
Apr. 19th:
Dab of Darkness Book Reviews
Apr. 20th:
Jorie Loves A Story
Apr. 21st:
Turning Another Page
Apr. 22nd:
Hall Ways Blog
Apr. 23rd:
Jazzy Book Reviews
Apr. 24th:
The Book Addict's Reviews
Lynn's Romance Enthusiasm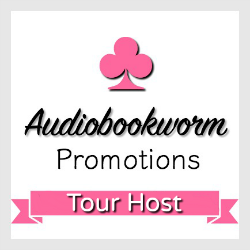 ➜Sign up as a host here