Author: Paty Jager
Narrator: Ann M. Thompson
Length: 4 hours 23 minutes
Series: The Shandra Higheagle Mystery Series, Book 2
Publisher: Patricia Jager
Release date: Apr. 14, 2017
Genre: Mystery
Murder…deceit…greed….
Shandra Higheagle is digging up clay for her renowned pottery when she scoops up a boot attached to a skeleton. She calls in Weippe County detective Ryan Greer. The body is decades old and discovered to be Shandra's employee's old flame.
Ryan immediately pegs Shandra's employee for the murderer, but Shandra knows in her heart that the woman everyone calls Crazy Lil couldn't have killed anyone, let alone a man she loved.
Digging up the woman's past takes them down a road of greed, miscommunication, and deceit. Will they be able to prove Crazy Lil innocent before the true murderer strikes again?



Paty Jager is an award-winning author of 35 novels, 8 novellas, and numerous anthologies of murder mystery and western romance. All her work has Western or Native American elements in them along with hints of humor and engaging characters. Her Shandra Higheagle mystery series has been a runner-up in the RONE Award Mystery category, and a finalist in the Daphne du Maurier. This is what Mysteries Etc says about her Shandra Higheagle mystery series: "Mystery, romance, small town, and Native American heritage combine to make a compelling read."


Audiobook narrator and voice over artist Ann Thompson continues to work in radio and TV news broadcasting as she has done for the past 25 years. Her work has been recognized by the Associated Press and Society of Professional Journalists. A-P has named her "Best Reporter" for large market radio in Ohio. She has won awards from the Association of Women in Communications and the Alliance for Women in Media. Ann reports regularly on science and technology. Once she even rode the "Vomit Comet" to simulate zero gravity in a KC-135. Thompson has reported from India, Japan, South Korea, Germany and Belgium as part of fellowships from the East-West Center and RIAS. She values author partnerships like the one with Paty Jager for the Shandra Higheagle series.

Haunting Corpse, the latest Shandra Higheagle audiobook, is available for review from the ADOPT-AN-AUDIOBOOK PROGRAM.

A very exciting second novel in this series! Shandra is trying to solve this new murder and exonerate someone she feels is innocent! It was a great read filled with suspense and excitement throughout. I felt for Shandra and her sense of justice. Definitely read for the surprising twists. I give this novel a 5/5 stars.
I love the audio of this novel as well! She's a great actress and really makes the characters come to life. I'm so happy she's continuing with this entire series!! 5/5 stars.
I received this audiobook as part of my participation in a blog tour with Audiobookworm Promotions. The tour is being sponsored by Paty Jager. The gifting of this audiobook did not affect my opinion of it.


Q&A with Shandra Higheagle, Protagonist of The Shandra Higheagle Mysteries
Hi, I'm Shandra Higheagle. I'm a potter whose vases sell as art. My father was a descendent of the Chief Joseph band of the Nez Perce. His family lives on the Colville Indian Reservation. My mother was White, with makes me a half-breed. However, my father died when I was young and mother and stepfather raised me White, not allowing me to see my paternal family or tell anyone about that side of my family. After college, I sought out my father's family and am now becoming closer to them and my roots. What also brings me closer is my deceased Nez Perce grandmother coming to me in dreams.
What makes you happy?

I had many years of unhappiness, so now that I am happy every day, I would have to say, where I live, my friends, my dog Sheba, Detective Ryan Greer, and my art.

Why did you choose Huckleberry, Idaho to live?

When I was looking for a place to set up my art studio, I wanted something in the mountains and a place that had good pottery clay. I found that on Huckleberry Mountain and in town I discover many friendships that have developed over the years I've lived here. I no longer feel like a newcomer, I feel like someone who has been a part of the community for a long time.

What part of your childhood to you hold dear?

Wow, that's tough. I have memories of my dad. He died in a rodeo accident when I was four. But I still remember the way he looked at me and sitting on a horse and riding with him. I've held onto that memory all these years because I knew my stepfather didn't like me and it was because of who my father was. An Indian.

What made you become a potter?

I've always been a tactile person. I had to touch everything, feel the textures, the curves. When I took a ceramics class in middle school, I couldn't wait for the class each day and enjoyed making things with my hands. In high school I took more classes and then even more art and pottery classes in college. Using the clay from my property and sculpting it into something that once help my ancestors survive, and making it a piece of art that moves people; I have the best job!

How has connecting with your paternal family changed you?

While I let my mother and stepfather dictate my life while growing up discovered my father's family again, has made my being whole. Growing up feeling isolated because I didn't fit in, I have now found people who embrace me and see me for my worth. I have become a better potter and a better person by connecting with a side of my family I knew little about.

How did you feel the first time your grandmother contacted you?

When I received the phone call from my aunt saying my grandmother requested I be at her funeral and Seven Drums Ceremony when she passed, I had no idea it would not only bring be back to my father's family but it would bring me closer to my deceased grandmother. As a teenager, I'd run away from my parents and went straight to the reservation. My grandmother and I spent the month my parents were gone getting to know one another, but never to the extent I now know her through her visits to my dreams. That first dream when she appeared, I didn't know if it was grief or my shame at having stayed away so long. Then as she continued to appear, I realized she was helping me to prove who really killed the art gallery owner, so the police wouldn't consider me a suspect. But I still didn't accept the dreams until Detective Ryan Greer did and helped me see, I couldn't hide from my heritage.

What is one thing you don't like that your author writes you doing?

I like tea, not coffee, yet she every once in a while has me drinking coffee. I can't stand the bitter stuff. And she has me eating a lot. Especially caramel shakes and cinnamon rolls. Don't get me wrong, I love caramel anything and who doesn't love cinnamon rolls? But it's a good thing I'm a fictional character or I'd weigh three hundred pounds!

How many murders do you think you'll solve in the lifetime of your series?

*Laughing* That's a good one! I've learned there is no limit to the murders my author can come up with. She has a twisted mind that makes for twisted mysteries. I'm willing to be in as many books as my author can write while keeping me, my friends, and the murders fresh and interesting.

Giveaway: $50 Amazon Gift Card
Shandra Higheagle Mystery Series Giveaway: $50 Digital Gift Card of Winner's Choice

BOOK ONE
Apr. 9th:
Buried Under Books
Apr. 10th:
Lone Tree Reviews
Apr. 11th:
Dab of Darkness Book Reviews
Apr. 12th:
Turning Another Page
Apr. 13th:
Jazzy Book Reviews
Apr. 14th:
The Book Junkie Reads . . .
Apr. 15th:
The Book Addict's Reviews
BOOK TWO
Apr. 16th:
Lone Tree Reviews
Apr. 17th:
Buried Under Books
Apr. 18th:
Dab of Darkness Book Reviews
Apr. 19th:
Turning Another Page
Apr. 20th:
Jazzy Book Reviews
Apr. 21st:
The Book Junkie Reads . . .
Apr. 22nd:
The Book Addict's Reviews
BOOK THREE
Apr. 23rd:
Dab of Darkness Book Reviews
Apr. 24th:
Lone Tree Reviews
Apr. 25th:
Buried Under Books
Apr. 26th:
Turning Another Page
Apr. 27th:
BookishOwlette
Apr. 28th:
Jazzy Book Reviews
The Book Junkie Reads . . .
Apr. 29th:
The Book Addict's Reviews
Viviana MacKade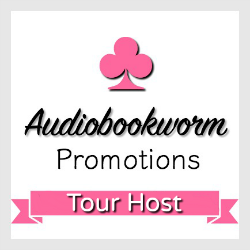 ➜Sign up as a host here