Author: Paty Jager
Narrator: Ann M. Thompson
Length: 5 hours 2 minutes
Series: The Shandra Higheagle Mystery Series, Book 1
Publisher: Patricia Jager
Release date: Feb. 7, 2017
Genre: Mystery
On the eve of the biggest art event at Huckleberry Mountain Resort, potter Shandra Higheagle finds herself in the middle of a murder investigation. She's ruled out as a suspect, but now it's up to her to prove the friend she witnessed fleeing the scene is just as innocent. With help from her recently deceased Nez Perce grandmother, Shandra becomes more confused than ever, but just as determined to discover the truth.
Detective Ryan Greer prides himself on solving crimes and refuses to ignore a single clue, including Shandra Higheagle's visions. While Shandra is hesitant to trust her dreams, Ryan believes in them and believes in her.
Can the pair uncover enough clues for Ryan to make an arrest before one of them becomes the next victim?



Paty Jager is an award-winning author of 35 novels, 8 novellas, and numerous anthologies of murder mystery and western romance. All her work has Western or Native American elements in them along with hints of humor and engaging characters. Her Shandra Higheagle mystery series has been a runner-up in the RONE Award Mystery category, and a finalist in the Daphne du Maurier. This is what Mysteries Etc says about her Shandra Higheagle mystery series: "Mystery, romance, small town, and Native American heritage combine to make a compelling read."


Audiobook narrator and voice over artist Ann Thompson continues to work in radio and TV news broadcasting as she has done for the past 25 years. Her work has been recognized by the Associated Press and Society of Professional Journalists. A-P has named her "Best Reporter" for large market radio in Ohio. She has won awards from the Association of Women in Communications and the Alliance for Women in Media. Ann reports regularly on science and technology. Once she even rode the "Vomit Comet" to simulate zero gravity in a KC-135. Thompson has reported from India, Japan, South Korea, Germany and Belgium as part of fellowships from the East-West Center and RIAS. She values author partnerships like the one with Paty Jager for the Shandra Higheagle series.

Haunting Corpse, the latest Shandra Higheagle audiobook, is available for review from the ADOPT-AN-AUDIOBOOK PROGRAM.

I really enjoyed my first foray into Jager's mystery world. I enjoy a good mystery novel that is full of suspense and action. What I found here was a sleuth who was every bit as intriguing as the mystery she tried to solve. I love how I couldn't quite figure out what was going on with this novel and that there were a lot of twists that kicked me in the gut. I truly felt for Sandra and am excited to see what Jager brings us next with this series! 5/5 stars
I love the narration as well! Jager picked the best person for her story. Ann brought these characters to life in an amazing way that I didn't think was possible! I highly recommend listening 🙂 5/5 stars
I received this audiobook as part of my participation in a blog tour with Audiobookworm Promotions. The tour is being sponsored by Paty Jager. The gifting of this audiobook did not affect my opinion of it.

Q&A with Paty Jager, author of The Shandra Higheagle Mysteries
Tell us about the process of turning your book into an audiobook.

When I decided to make my Shandra Higheagle Mystery series into audiobooks I did the research and attended a workshop by a narrator to learn how to better help my narrator "perform" my story. I went to ACX and uploaded a sample with both the female main character and the male secondary character. I had a vision in my mind of how I wanted my main character to sound, but I also wanted a convincing male voice for the detective. I only listened to about three auditions before I found my narrator. She not only gave my lead character the husky female voice I'd envisioned, but could pull off the male voice as well. Once we'd connected and visited back and forth about my thoughts and what she could bring to the story and her concerns about being new to narrating, we collaborated and now have 9 Shandra Higheagle books in audio with three more to do. It has been fun working with Ann M Thompson. She narrates several chapters a weekend and then I have the week to listen to them and make any changes whether it's voices or misread words. I always give her a pronunciation sheet at the beginning of each book as some contain Nez Perce (Native American) words.

Do you believe certain types of writing translate better into audiobook format?

I think if you are listening to fiction, a good narrator has to also be a good story teller. Adding the right cadence and rise to their voices, makes one narrator better over another. While if you are listening to non-fiction, you would want a voice that doesn't put you to sleep.

Was a possible audiobook recording something you were conscious of while writing?

No. I hadn't even thought of doing an audiobook when I started writing my mystery series. But as I wrote more books and thought about how many people are now listening to audiobooks, I decided to do it. I had to go back and do some revisions on the first three books, because they didn't sound as fluid as I wanted as a narrated book. Now as I write, I am more conscious of how the words flow together. And it makes all my books better.

How closely did you work with your narrator before and during the recording process?

My narrator and I email back and forth continually while a book is being narrated. She sends me chapters as they are finished. I read through them, listening for voice differences or likenesses, misread words, cadence, and overall storytelling. I keep my hand on my mouse with the cursor over the stop button. When I hear something off, I stop, rewind, listen, then make note of the time and what needs fixed. I send her the list per chapter. But if it's a chapter with no need for changes I just say, Good! When the book is finished, I give her the ending information and decide when to start the next book.

Were there any real life inspirations behind your writing?

My brother is an artist. He creates sculptures and patinas sculptures for other artists. He told me about how a certain sculpture could be taken apart and used as a weapon. When he told me that, it started my mystery wheels spinning and that is the murder weapon in the first Shandra Higheagle book and gave me the idea to make Shandra a Native American potter. An artist in her own right and put her in the art world.

How do you manage to avoid burn-out? What do you do to maintain your enthusiasm for writing?

Burn out? What's that? I have so many ideas and stories I want to write, that I may not live long enough to write them all. I get excited about every book I write. It is the premise and/or characters that I am excited to write about that keeps me enthusiastic about writing.

What do you say to those who view listening to audiobooks as "cheating" or as inferior to "real reading"?

I don't see how anything that inspires, feeds the mind, and lightens the soul can be called cheating or inferior. There are many people who are blind or have disabilities that prevent them from reading, but they can still escape in a book by listening. And there are times when I want to be inspired but my hands are busy, like sewing. And I can listen to a book and be creative at the same time.

In your opinion, what are the pros and cons of writing a stand-alone novel vs. writing a series?

I've found that readers like to read series. They like to stay connected with the characters they've been introduced to and want to see how their lives play out. Then there are other readers who prefer to dive into one book, read it, and move on to something completely different. They tend to not like series, because they want new people and stories with each read. I like writing series. You have your main characters already in your mind, and only have to research the aspects of the plot and new characters. The book is set in their hometown then I already have my setting established and don't have to research that either. But at the same time, a series can get tiring to write. Anyway, my historical western ones do. But I can see continuing Shandra for a while yet. I have so many ideas for books for her that I'll quit writing them when the ideas go stale.

Do you have any tips for authors going through the process of turning their books into audiobooks?

I had the first three books made through ACX/Audible. While it was the only real option I had at the time, I am thrilled to have the rest of the books being produced by Findaway Voices. They have more distribution world wide and you get answers to questions much faster. They are also starting a new royalty split offering too. But my best tip is make sure you have money saved up to pay for the narration, I've found it takes a while to get your book found by listeners. You don't get your money paid back as fast as you do with an ebook.

What's next for you?

Book three in the Gabriel Hawke Mystery series,

Rattlesnake Brother

, will came out in ebook and print in March. The next Shandra Higheagle audiobook will come out in June. It will be book 10 in the series,

Artful Murder

. And book thirteen in the series will be out in ebook and print in August.

Giveaway: $50 Amazon Gift Card
Shandra Higheagle Mystery Series Giveaway: $50 Digital Gift Card of Winner's Choice

BOOK ONE
Apr. 9th:
Buried Under Books
Apr. 10th:
Lone Tree Reviews
Apr. 11th:
Dab of Darkness Book Reviews
Apr. 12th:
Turning Another Page
Apr. 13th:
Jazzy Book Reviews
Apr. 14th:
The Book Junkie Reads . . .
Apr. 15th:
The Book Addict's Reviews
BOOK TWO
Apr. 16th:
Lone Tree Reviews
Apr. 17th:
Buried Under Books
Apr. 18th:
Dab of Darkness Book Reviews
Apr. 19th:
Turning Another Page
Apr. 20th:
Jazzy Book Reviews
Apr. 21st:
The Book Junkie Reads . . .
Apr. 22nd:
The Book Addict's Reviews
BOOK THREE
Apr. 23rd:
Dab of Darkness Book Reviews
Apr. 24th:
Lone Tree Reviews
Apr. 25th:
Buried Under Books
Apr. 26th:
Turning Another Page
Apr. 27th:
BookishOwlette
Apr. 28th:
Jazzy Book Reviews
The Book Junkie Reads . . .
Apr. 29th:
The Book Addict's Reviews
Viviana MacKade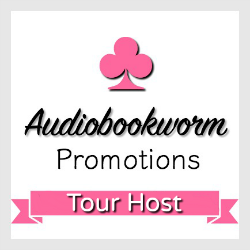 ➜Sign up as a host here