Author: Maggie Lynch
Narrator: Rachel Jacobs
Length: 7 hours 54 minutes
Series: The Forest People
, Book 1
Publisher: Windtree Press
Release date: Jan. 29, 2018
Genre: Fantasy


A teenage shifter turned captive. A magical land in danger. Is she a monster or a savior?

Sixteen-year-old Camryn Painter struggles with more than the usual teenage identity issues. As a human chameleon, emotions trigger a transformation into the visage of whomever she sees. But when her foster parents die in a crash and she's taken captive by so-called scientists, she's not sure if she's human or just a freak of nature.

Desperate to control her abilities and escape, Camryn emerges from her prison and into a dangerous magical forest. Surrounded by dragons, faeries, and other extraordinary creatures hungry for her power, some in the forest claim she's their prophesied savior. Unfortunately for her, that declaration triggers a supernatural civil war.

Can Camryn unite the fractured forest people, or will her powers erase more than her own identity?

Chameleon: The Awakening is the first book in The Forest People YA paranormal fantasy series. If you like incredible worlds filled with unique creatures, intriguing twists and turns, and heartfelt coming-of-age stories, then you'll love Maggie Lynch's enthralling adventure.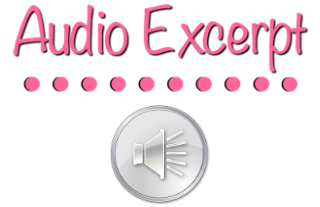 Maggie Lynch is the author of 20+ published books, as well as numerous short stories and non-fiction articles. Her fiction tells stories of men and women making heroic choices one messy moment at a time. Maggie is also the founder of Windtree Press, an independent publishing cooperative with over 200 titles among 20 authors.
Her love of lifelong-learning has garnered degrees in psychology, counseling, computer science, and education; and led to opportunities to consult in Europe, Australia, and the Middle East. Since 2013, Maggie and her musician husband have settled in the beautiful Pacific Northwest where she now enjoys the luxury of writing full-time. Her fiction spans romance, suspense, science fiction and fantasy titles. Her current non-fiction titles are focused on helping career authors succeed in the business side of writing and publishing.

Rachel is an actor, singer and voice artist based in Los Angeles. She received a BA from Oberlin College's Theatre Program and did intensive study with the American Conservatory Theatre, the National Theater Institute & Shakespeare and Company. She began voiceover work while on tour in Hong Kong, dubbing live action shows and voicing many characters for cartoons. After returning to the states she toured the west coast as a resident performer with California Theatre Center and has been narrating audiobooks since then. When not recording books Rachel makes hair bows and headbands for her shop on Etsy and can be seen running around as a who-fairy princess in Universal's Grinchmas.

Lynch did a great job of setting up this novel. I enjoyed the world building efforts and how she explained magic. It was a very weird tale, but enjoyable. If you like fantasy that has weird elements to it I definitely recommend. The characters of this story really stood out for me. They were written in depth and pushed forward the action. I give this novel a 5/5 stars.
Jacobs is great as a voice actor! I loved her different impressions of the characters. Everything felt smooth and I couldn't notice any wonky audio. I hope she continues as narrator for the series. 5/5 stars as well!
I received this audiobook as part of my participation in a blog tour with Audiobookworm Promotions. The tour is being sponsored by Maggie Lynch. The gifting of this audiobook did not affect my opinion of it.
Q&A with Maggie Lynch, author of The Forest People
Tell us about the process of turning your book into an audiobook.

I used Findaway Voices as my distributor and they helped make the process easy for me. They have a sustainable way of helping to recommend appropriate narrators to a project, creating all the information needed to market the audiobook, and an excellent number of distribution partner choices who will carry the audiobook.


The first step was to provide all the information about my book to Findaway Voices–the cover, the blurb, the genre, etc. This then sets up an audiobook placeholder where everything else in the process can be associated with that book.

Second, I completed a form that described my book, the primary characters, and the type of voice capabilities I wanted for a narrator (e.g., young, old, male, female, high, low, etc.) A casting director then takes that information and recommends six possible narrators. I listened to them and then asked for more until I found the right one. Rachel came in the second group of four more. She was the perfect choice.

The third step is that the narrator provided the first 15 minutes of narration for review. This is the author's chance to make any comments about style, characterization, pacing that she likes or wants to change. In my case, I loved everything she did and immediately okayed for her to move forward with the full book. The same went for the second book. On the third one, she'd slowed her pacing a bit based on some feedback she had from a different author. I asked her to maintain the same, slightly faster pacing she had on the first two books. Rachel adapted quickly to my request.

The fourth step is the hardest. That is waiting for the narrator to complete the book, master it, and make it available for my review. Depending on scheduling and the length of the book, that can take anywhere from two to four weeks on a novel.

The final step is when the author listens to the entire narrated book for any problems, such as a mispronunciation or perhaps the narrator skipped an entire paragraph. I had my book open in front of me as I listened. It was amazing. Rachel is very talented!

The final step is to approve the audiobook for release. This is also when the bill for the narrator's services must be paid. Then the Findaway Voices' audio engineers quality check everything to make sure it meets their criteria. This primarily relates to making sure the sound quality is consistent and that the high, exciting parts aren't too loud and the low, quiet parts aren't too quiet for the average listener. The audio engineer works with the narrator to fix anything that isn't right. This takes about two weeks.

Once the quality assurance team approves the audiobook it is released to all their partners for distribution. This final step takes between two and five weeks depending on the partners. So, from beginning of production to being available for sale takes a minimum of a month and averages more like six to eight weeks.

Was a possible audiobook recording something you were conscious of while writing?

No, it wasn't in the beginning. When I wrote the first two books in the Forest People series I was just happy to get these stories out in ebook and paperback. In fact, I really knew very little about audiobooks. I didn't consume them myself (this was in 2014-2016) and most authors I knew didn't have audiobooks.


However, by the time the third book was taking shape, the market had matured and I knew it was important to have audiobooks. Fortunately, when I write my books I do talk at the same time, particularly for my dialog. I listen for pacing and sounds when I write to make it more immediate. So, I knew that a narrator was not going to be too bored doing my book.

How did you select your narrator?

Findaway Voices has a process where they suggest narrators, from the large pool of over one thousand, based on information you provide about your book, your characters, and the type of voice you envision. I listened to ten narrators read a 15 minute selection from my book before choosing Rachel.

Rachel understood Camryn. She had the perfect voice for a 16 or 17 year old woman, and she read both the dialog and the descriptive scenes in a way that I believed she was Camryn talking to me. I'm sure that her professional acting training and background is a big reason she is so talented.

How closely did you work with your narrator before and during the recording process? Did you give them any pronunciation tips or special insight into the characters?

I did provide a pronunciation sheet of all the names, locations, and any unusual words. Because I created an entire fantasy world, this list was quite extensive.

Because Rachel is a professional actress, I trusted that she would know how to best portray Camryn. The narrator reads the entire novel before beginning. Most of them mark it up just like they would a script. So, they know in advance when a second character is coming into the scene and they make notes as to what type of voice or accent or nuance they want to use when narrating that scene.

I was right to trust her, because she did an excellent job and there was no way I could have directed her to do anything better. I feel very fortunate to have her commitment to do all the Forest People books.

Were there any real life inspirations behind your writing?

As this is a fantasy world, the things that happen in that world have no real-life equivalent. However, it is a coming-of-age story; and that is something I think everyone can identify with because we all go through that.

I was fortunate in that I was raised in a family where my parents truly believed I could do anything and be anything I wanted. However, as with all teenagers and young adults, I wasn't always confident of my abilities. Also, when I faced personal challenges I often had lots of questions and didn't always believe I had done my best. In my own life, the death of a younger brother impacted my views of life and death and fairness. I was quiet, bookish, person (still am most of the time) and that means I kept my own council about the world more than I listened to others. I was never the popular girl, and my close friends could be counted on one hand.

My memories of the emotions and questions and difficulties in all those things were infused into this coming-of-age story.

How do you manage to avoid burn-out? What do you do to maintain your enthusiasm for writing?

I can't imagine ever burning out because writing is the way my voice is heard in the world. Without writing, I would be frustrated that my thoughts and opinions would never get out of my head.

I'm not someone who would normally take over a conversation, or even offer an opinion unless directly asked. It's not that I'm afraid to speak up. It's that I don't like to compete with all the other people in a conversation who feel the need to be the center of attention. This means that those other people get their voice heard before mine.

Once I started writing, particularly writing fiction, it was an open door for me to put my feelings, my values, my opinions about the world without being interrupted. The best part is, by doing it in fiction, is that I can make things turn out the way I want to make a point. Also, I can have my characters say things in a way that provides immediacy to the situation. There are so many times in real life that later in the day or even a week later I'll come up with the response I WISH I said during a conversation. In my books, my characters can do that. It's wonderful.

Best of all, I can kill off evil villains and create a situation where my protagonists win in the end, through hard work, learning and adapting, and lots of love and trust. Though I do believe that happens a lot in the real world, it is not something we get to see or hear very often. My voice is in every book.

Is there a particular part of this story that you feel is more resonating in the audiobook performance than in the book format?

It depends on the reader and his/her imagination. I do think that having the narrator pronounce all the names and locations is helpful and might be something that some readers appreciate. Of course, the emotion Rachel Jacobs puts into her performance is superb.

For me, as a reader, I read books with emotion already (assuming the author did a good job getting it on the page). I think most avid readers do this. Certainly, hearing the emotion in dialog or in a characters reflection adds a level that makes it unavoidable. There were many times I cried or got misty-eyed when listening to Rachel narrate my books. That is pretty amazing considering I wrote those words and have probably read them at least ten times.

What do you say to those who view listening to audiobooks as "cheating" or as inferior to "real reading"?

I disagree 100%. All humans take in information and experiences in different ways, it is the same for reading books or listening to audiobooks. I am a person who learns best through audio. I always did great in college because when I listened to the professor lecture I remembered not only what she said but also HOW she said it.

Other people find auditory input to be distracting or not as compelling. Some of that may be because we are faced with auditory input all the time these days: music in stores; commercials interrupting TV shows; computer or phones bells and alerts. They may prefer reading a book where they are sequestered away from sound and the only sound is what they imagine.

For myself, I now like doing both. I'll often buy both the ebook and the audiobook. There are times when my eyes just can't focus anymore, but my ears can listen to a great narrator. There are also times when I want to continue with a story but have no time to sit down with a book. Then I can listen while driving for several hours to visit a relative. Or I can listen to an audiobook while my husband is watching a sporting game on TV. It's too loud for me to concentrate on reading, but the audiobook still lets me hear the story.

At other times, I get lost in reading a book and connect so deeply with the characters on my own that I don't want someone else's interpretation of that character in my head. That is a rare book for me, and with my limited time it becomes even more rare. Most of the time I'm happy with both.

What's next for you?

I'm excited to be beginning a new series in Science Fiction Romance this year. I've joined a shared world called the

Obsidian Rim

, with several other amazing authors. We will all write our own books in that world, but they will be tied together by the rules of that world and we will include some of each other's characters in our books. The first books will start being released in mid-May. If anyone is interested in keeping up with new books in the Forest People Series, and/or this new science fiction romance series, please sign up for my mailing list and newsletter at my website

maggielynch.com

.

Giveaway: $50 Digital Gift Card of Winner's Choice

The Forest People Series Giveaway: $50 Digital Gift Card of Winner's Choice

BOOK ONE

Apr. 4th:

Apr. 5th:

Apr. 6th:

Apr. 7th:

Apr. 8th:

Apr. 9th:

Apr. 10th:

BOOK TWO

Apr. 11th:

Apr. 12th:

Apr. 13th:

Apr. 14th:

Apr. 15th:

Apr. 16th:

Apr. 17th:

BOOK THREE

Apr. 18th:

Apr. 19th:

Apr. 20th:

Apr. 21st:

Apr. 22nd:

Apr. 23rd:

Apr. 24th:

➜Sign up as a host here