Author: Taylor Haiden
Narrator: Hugh Bradley
Series: The Werewolf M.D. Series, Book 1
Publisher: Brian S. Ference
Released: Jan. 23, 2019
Genre: Paranormal Romance


His medical miracles are too good to be true.

This aloof doctor's methods are less than conventional. What better way to save a patient, than by biting them?

Fresh out of nursing school, Isabella struggles to save her dying patients while vying for the attentions of a doctor who is too hot to handle.

Will Isabella fall for the charm of this hard-body physician with a kind smile and the "Miracle Doctor" reputation?

Can anything stop the double-edged virus as it courses through the small hospital in Breaux Bridge, Louisiana?

Contains bonus content, high-heat scenes and action-based violence.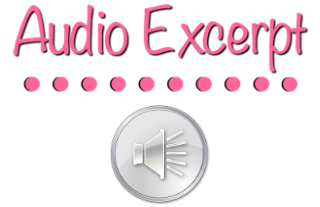 TAYLOR HAIDEN has three beautiful children and an amazingly supportive spouse and lives with them in Arizona. Tylor's days are spent enjoying the breathtaking blue skies and pink sunsets while writing a variety of genres. When not writing, Taylor enjoys traveling to new places, tasting new and exciting foods, binging on Netflix, and experiencing everything that life has to offer from barbecues to scuba diving. Taylor is author of the Werewolf M.D. series with more in the works.

Audiobook narrator Hugh Bradley brings his distinctive voice to titles ranging from romance to history.
Hugh brings characters to life with a distinct voice, with a deep understanding of the character and their motivation. Mr. Bradley doesn't just tell us the story, he brings us with him on the journey.
From Hugh: "I'm a classically trained actor, and have been on Broadway and toured all over the world in everything from musicals to Shakespearean productions. I still perform on stage from time to time, but most of the time these days I stick to recording, and producing and directing for the stage."

Q&A with Hugh Bradley, Narrator of Werewolf M.D.
How did you get started as a narrator?

My agent first got me into it. I think being a theatre actor made it an easy transition, and being able to do different accents and character voices was an asset I already had from that field. I also am a voracious reader of all genres, so that made audiobook work a fun thing as well.

What do you love most about narrating audiobooks?

The ability to play a range of characters I would never be able to on stage or screen certainly is the real joy of narrating. Finding each character's voice within my own, while keeping it believable or at least enjoyable to the reader's ear, and within the sensibility of the world or genre the author has created is particularly fun.

What was your favorite thing about narrating the Werewolf MD series?

Because it's both a romance and a thriller, the combination of those worlds was something very cool and unique in finding the tone for the narration. Also, I have an interest in the spiritual and occult, so the aspects that Taylor chose to ground the werewolf tradition in were very compelling. Most werewolf sagas are from a more Eurocentric point of view, so the New Orleans and Creole cultural underpinnings to the series make for a great twist on the genre.




How do you decide on a specific voice and tone for each character?

I oftentimes will ask an author who they see playing the character in a movie version. Once I find that, I zero in on the protagonist(s), keeping within a range that I can replicate over the course of recording for hours on end every day, and so that it sounds naturalistic within the scope or style the author has created. This is particularly important for the female characters, as it's not about mimicking or trying to approximate a typical female "sound" or vocal range, but more about tambre and intonation. Given that I have a deeper voice as a baritone, finding a realistic balance is important. I want to be able to give a full a range of emotion and pitch as I would a character with a vocal range closer to my own, without them coming across as comedic or affected. I often times will intentionally lighten the darker resonance in my voice, which means having a good microphone that I can get closer to becomes even more important.




Which is your favorite character in the Werewolf MD series and why?

I have a soft spot for Cane, the sick former Alpha. Would be interesting to know his backstory. Maybe a prequel is in order? I also particularly enjoyed Madam LeRoche, the witch doctor. She's definitely a character I'd love to revisit.




Do you follow a particular process when preparing or recording?

I map out the novel so choices are as consistent as possible. I often use different colored pencils on a hard copy or highlight colors on a pdf to help with that, especially if it's dialogue with multiple characters in one scene.




Describe your recording studio:

I mostly record at home these days. I run a few different mics, my favorites being Sennheiser. I also use the portable Audio Technica 2020 USB, which I'm using more and more often because it's just so dang convenient. But no matter where I'm recording, I have what I call a "squawk box", which is a box I built with soundproofing foam that acts as a natural insulator and sound shield for the mic. It helps gives a nice warm tone, and cuts out extraneous background noise. The biggest thing for me while recording is comfort. I try not to do more than 3-4 hours a day on any given project – nothing is worse than listening to a tired narrator who's strained their voice. You can hear that right away.




What was the most difficult scene to narrate in the Werewolf MD series and why?

The big confrontation scene with the council – the multiple accents from all the different characters – Creole, French, Southern, and neutral American – was a little tricky to navigate. My copy for that one in particular was pretty colorful.




What else are you working on?

I'm currently working on a dystopian future western novel (some fun accents in that), and also returning to the stage in a pretty exciting project where I get to be British for a few months. A lot of the other work I do specializes in accents from the UK.




Where else can listeners find more of your work?

You can find titles I've narrated across most of the platforms out there, Findaway and Amazon in particular, and you can always keep track of me on Facebook. (www.facebook.com/hughbradleyvoice/)

Review:
The romance aspect of the novel was pretty standard. I felt like it progressed nicely throughout the story and the characters had a natural connection. I really liked the werewolf doctor aspect. It's not something I've read before, so it gave a little thrill to this shape shifting romance. I look forward to what comes next from Haiden! I give this werewolf doctor a 4.5/5 stars.
The narration was great! I didn't really notice anything wonky with it. Bradley has a nice voice and did an excellent job of voicing these characters. I especially liked that he didn't make the female voices sound too high pitched. I give the narration a 5/5 stars! I hope he returns 🙂
Prize: Google Home Mini & paperback copy of Werewolf M.D.
The Werewolf M.D. Series Giveaway: Google Home Mini & Werewolf M.D. paperback

BOOK ONE
Feb. 24th:
Feb. 25th:
Feb. 26th:
Feb. 27th:
Feb. 28th:
Mar. 1st:
Mar. 2nd:
BOOK TWO
Mar. 3rd:
Mar. 4th:
Mar. 5th:
Mar. 6th:
Mar. 7th:
Mar. 8th:
Mar. 9th: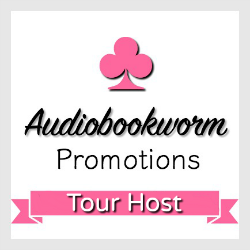 ➜Sign up as a host here