Author: Chantal Gadoury
Narrator: Dollcie Webb
Length: 6 hours 53 minutes
Series: The Lena Series, Book 1
Publisher: The Parliament House
Released: Dec. 20, 2018
Genre: Young Adult Fantasy
A legend
A magical shell
A girl who dreamed of something more…
Lena, a Merrow girl, lives in the Skagerrak sea with her father, Carrick and her brother, Javelin, who tells her of the legend of the Merrow Queen murdered by her human lover when greed takes over. But what's worth spilling the queen's blood? Gifted from Poseidon, himself, a magic shell gives any human the ability to control both land and sea.
When Javelin is called to join a clan of Merrow soldiers bent on protecting their waters from human invasion, Lena resists Merrow law and ventures to the shore with no choice but to swim to land.
With newfound legs, Lena is whisked away on a new adventure with new friends and new trouble. Everyone seems to want something from her as intrigue lurks around every corner.
Trying her best to hide who she is and remain safe from the dangers of the human world, will Lena finally find where she belongs, or will she be swept into a strong and stormy current by lust, greed, and jealousy?



Amazon Bestselling Author, Chantal Gadoury, is a 2011 graduate from Susquehanna University with a Bachelor's Degree in Creative Writing. Since graduation, she has published The Songs in Our Hearts, and The Songs We Remember, with 48Fourteen Publishing. Allerleirauh, Between the Sea and Stars, Blinding Night and WinterDream with the Parliament House Press. Chantal first started writing stories at the age of seven and continues with that love of writing today. For Chantal, writing novels has become a lifelong dream come true! When she's not typing away at her next project, she enjoys painting, drinking lots of Iced Coffee, and watching Disney Classics. Chantal lives in Muncy, Pennsylvania with her Mom, sister and furry-'brother' Taran.


"Daydreams and whimsy with with a touch of pixie charm."

A long-time daydreamer, Dollcie Webb has always carried a special fondness for Young Adult Fantasy literature. The poetic imagery and enticing otherworldliness call to her sense of curiosity, satisfying a deep desire to explore the world around her. A graduate of Michigan Technological University with a Bachelor's in Theatre and Electronic Media Performance, she's taken her experience in audio and theatrical performance and has melded the two into a career as an audiobook producer and narrator.


I like this version of the little mermaid. It's a very exciting and passionate version where you're never quite sure what will happen. I like that it has a dark tone to it as well. Lena was a really inspiring character for the most part. I felt she really had a good head on her shoulder and wasn't a push over, but somehow when she came to land her personality got really meek. I know she was a fish out of of water lol but still I didn't understand the whole 180 of her personality. I give the story a 4/5 stars.
The narration was good for the most part. I didn't like the pacing. It felt a bit too slow for me. I hardly ever use the speed meter on audible, but for this one I had to. Webb's characterization was good though. I really loved the nuances she put in each character. I just wish there had been less pauses and a faster pace overall. So I give the narration a 4/5 as well.
I received this audiobook as part of my participation in a blog tour with Audiobookworm Promotions. The tour is being sponsored by Chantal Gadoury. The gifting of this audiobook did not affect my opinion of it.



By Author chantal Gadoury
Lena – Gemma Arterton

When I first saw Gemma in Tess of D'Urbervilles, she was everything I imagined my character, Lena, a merrow turned human, to be.

Soren Emil – Matt Smith

Soren holds a special place in my heart from a time before I started officially writing "Between the Sea and Stars." I've always associated his character looking like Matt Smith, which is why I'd cast him as such.

Jace Wyatt – Aaron Taylor-Johnson

I've been inspired by Aaron Taylor-Johnson since the first time I saw him in "Anna Karenina." When I started to look for someone who reminded me of Jim Hawkins (the real inspiration behind Jace Wyatt) I saw Aaron played a role in a movie called Albert Nobbs. At that moment, I knew I had found the right choice of a "face character" and movie cast for Jace.

Edwin Wyatt – Max Von Sydow

Edwin was a character I had planned to have in the story of "Between the Sea and Stars," but suddenly he appeared, and became a character that I fell in love instantly. He is the sweetest of men, and so wise. When I started to look for a face that could envelope everything about Edwin, it was hard. I had been torn between Richard Harris, and Sir Ian McKellen, but when I saw Max Von Sydow, in this photo – I really felt like I had found the face of Edwin perfectly.

Asger – Rohit Khandelwal

I knew as I was writing Asger, I was trying to bring in more diverse of characters – different skin colors, tail colors, – just different from Lena and the characters that I was already planning on land. And I really loved just how different Asger became. I found the photo of Rohit as I was trying to figure out Asger, and what he'd look like – he was an inspiration right from the beginning.

Lord Jarl – Jeremy Irons

I went through a huge phase of watching "The Borgias" right before I had written "Between the Sea and Stars," and kinda just loved Jeremy Irons as an actor. I know he could play evil – and well. And I know he'd adapt the character Lord Jarl perfectly.


Giveaway organized and sponsored by the narrator, Dollcie Webb


Jan. 29th:
Jazzy Book Reviews
Jan. 30th:
The Book Junkie Reads . . .
Adventures Thru Wonderland
What Is That Book About
Jan. 31st:
SERIESous Book Reviews
T's Stuff
Feb. 1st:
History from a Woman's Perspective
Turning Another Page
Reads and Raves
Feb. 2nd:
Wonderlandians Books
Feb. 3rd:
Smada's Book Smack
Ruby's Books
Feb. 4th:
Chapter Break
The Book Addict's Reviews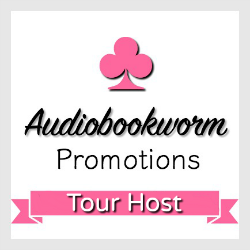 ➜Sign up as a host here