Author: Deke N. Blue
Narrator: Kevin Meyer
Length: 10 hours 32 minutes
Publisher: Just Zakanna Productions, Inc.
Released: Oct. 16, 2018
Genre: Memoir
Just Drive: Life in the Bus Lane provides a rare look at life from the driver's seat. Spanning five years, this audiobook is a collection of posts from a Portland, Oregon, bus operator's blog about his job.
From the unique perspective of a "contemplative bus driver," this audiobook chronicles Deke's career from trainee to seasoned operator. Sharing his adventures from the tragic to the wondrous and hilarious, he adds color to one of the world's most stressful occupations.
Deke's blog covers a wide range of thoughts and feelings as he maneuvers his bus along the quirky and often unforgiving streets of this Northwestern metropolis. People have described his writing as riveting, engaging, and vividly descriptive.
Join the legions of Deke's fans who enjoy his entertaining, free-flowing style that describes a realistic view "From the Driver Side."


Deke N. Blue is a contemplative bus operator in Portland, Oregon who writes about life "in the seat" of a city bus. Using a pen name, Deke has written his blog From the Driver Side, to a worldwide audience for nearly six years. A former journalist and avid reader, Deke enjoys interacting with a wide range of people who ride public transportation. "I write for the thousands who don't often have a voice," Deke says. "Plus, it's a lot of fun to let loose on the keyboard after a 10-hour shift in a job very few understand. I hope my book fosters a better understanding of what can be a very unforgiving profession, while illustrating the best, and worst, of transit operations."

Deke is ecstatic with Kevin Meyer's interpretation of JUST DRIVE. His narration closely-mirrors the book's conversational tone and adds an intriguing spice to the narrative.

A lover of many great writers including Edward Abbey and James Michener, Deke N. Blue has read extensively about American political history. He loves the works of Lincoln, Mark Twain, Maya Angelou and Stephen King. Deke also devours biographies of Teddy Roosevelt, Harry Truman and other American presidents. He spends his time writing and enjoying Portland when not driving a bus 50+ hours a week. Someday, Deke will "come out," but for now, he continues to roll in the shadows of anonymity.


Kevin Meyer…audiobook producer, Green Bay Packer & Oklahoma State Cowboy football fan, and volunteer rescue dog transporter…brings the audiobook voice to Deke N. Blue's "Just Drive." Kevin is a producer for, and a fan of, Audible.com. Favorite reads/listens include political biographies (Lincoln, Truman, Kennedy), twisted thrillers (just about anything Stephen King), and bios/memoirs (currently listening to the new Aretha Franklin bio "The Queen"). His music tastes are also eclectic with an iPhone playlist ranging from Alice Cooper and Waylon Jennings to Twenty One Pilots and The Zac Brown Band.

For me I really loved this audiobook as it felt a little personal since I do some driving as an occupation currently. I loved hearing about the crazy shenanigans his passengers and coworkers got up to. It was a blast reading/listening to and if you've ever wanted to know the deep dark secrets of a bus driver I recommend! I'm giving this story 5/5 stars.
Meyer also really made this audiobook stand out with his narration. I hope he narrates a bunch more memoirs as I'd love to hear his take on other stories! I give him a 5/5 stars as well.
I received this audiobook as part of my participation in a blog tour with Audiobookworm Promotions. The tour is being sponsored by Deke N. Blue. The gifting of this audiobook did not affect my opinion of it.


Q&A with Narrator Kevin Meyer
When did you know you wanted to be an audiobook narrator?

After I completed my first audiobook. I just enjoyed the work and author interaction too much to NOT do this more.

How did you wind up narrating audiobooks? Was it always your goal or was it something you stumbled into by chance?

Honestly no, audiobook narration was not a long time goal. My wife mentioned some years ago that I should try it, but I never gave it a lot of thought. I recorded one book many years ago as a volunteer effort for a regional library for the blind/visually impaired community. in that experience I plowed through

All Quiet on the Western Front

, recording it into a dual-deck cassette tape boombox. Whew! Needless to say the personal computer has made a home recording studio a MUCH less cumbersome venture.

A lot of narrators seem to have a background in theatre. Is that something you think is essential to a successful narration career?

An acting background can certainly be helpful but it's not essential. For those of us who are sole proprietor narrator/producers, managing the business and technical requirements of audiobook narration, along with constant communication with the author/rights holder, are as essential as voice acting skills.

What type of training have you undergone?

Besides the parental training of reading stories to my daughters when they were little, more recently I've studied with acting and marketing gurus David H. Lawrence XVII and Dan O'Day in their masterclass which focuses a lot on the technical and business aspects of the audiobook sector.

Are you an audiobook listener? What about the audiobook format appeals to you?

I am indeed an audiobook listener and a big fan of the format. I really appreciate being able to enjoy a good story during otherwise "dead" time like driving, yard work, or killing it on the elliptical stepper at the gym.

What about this title compelled you to audition as narrator?

I'm a big fan of bios and memoirs. Often the best stories are the true stories. Deke's tales from the trenches of customer service in a major U.S. city inform and entertain.

How closely do you prefer to work with authors?

Closely! I don't expect to be invited over for Thanksgiving dinner or anything, but in the interest of moving the project along we are updating each other constantly.

How did you decide how each character should sound in this title?

Frankly, I usually don't feel I decide how a character sounds. I lean on the story tone and nuance to inform that aspect. In

Just Drive

, the main character is Deke in his first-person narrative. Do I physically/audibly sound like Deke? Probably not. But his writing gives us the essence of what he sounds like.

What types of things are harmful to your voice?

Dryness and fatigue. If I haven't hydrated properly through the day (and I notoriously don't drink enough water), I will inevitably be plagued by annoying mouth clicks and pops. And I can always tell when fatigue is setting in when I find myself restarting and recording the same passage over and over.

What do you say to those who view listening to audiobooks as "cheating" or as inferior to "real reading"?

I don't think that argument is valid. I've listened to more books in the past two years than I had time to read in the previous ten years. I suppose it's largely a personal preference thing, and that

is

valid. Some folks, like my wife, just don't get along well with headphones or earbuds. But don't think you're cheating yourself by listening to a well-done audiobook vs. reading the hard copy. The story's images in your mind's eye are just as vivid, sometimes more so, when properly recorded.
By Author Deke N. Blue
Waffle fries or curly fries? Neither. Just give me straight fries, please. The rest are "fake fries." Oh, and no ketchup; I only like mustard.
GIF with a hard g or soft g? Does it matter? I don't care.
Fantasy or science-fiction? Neither. Just the facts, ma'am. James Michener caught my attention with "Centennial." I've always enjoyed biographies, possibly due to early training as a journalist. People fascinate me, and their stories are always unique.
Superman or Batman? Neither. Each is a fantasy. I have little time for frivolity, even though I believe in having fun every day. I'd rather read about Truman, Lincoln or enjoy classic literature such as The Count of Monte Cristo.
Text message or call? Depends on what I'm doing. If I'm driving a bus, my phone is off and stowed away. When I get to a break, I check what's there and decide during a short interval which I have time to respond to. My loved ones get top priority. If they call at any time my phone is on, I love hearing their voice.
Pancakes or waffles? Pancakes, when I eat them.
Doctor Who or the Walking Dead? Who?
TV Shows or movies? Movies. They're more interactive, and are usually based on books. Very few TV shows catch my interest. I enjoy political dramas that are intelligently-written and well-acted when I do watch tube.
Facebook or Twitter? Facebook. I opened an account shortly after it debuted. It's served me well, except with all the political crap on there today. Deke's page is very instrumental in promoting the blog Fromthedriverside.blogspot.com and this resulting book, because people all over the world can connect to my words.
Alice in Wonderland or Robinson Crusoe? The Monkey Wrench Gang. Ever heard of it?
Being too warm or too cold? You can cool off; when you're waiting for a bus in the bitter cold, it's agony. I once waited to relieve a driver who was two hours late because of a snowstorm. By the time it arrived, my feet were numb and I feared my manhood had been lost.
Netflix or Hulu? Netflix. They have commercial-free programs. Once again, I rarely watch the thing.

Work Hard or Play Hard? If you don't work hard, you can't afford to play. One begets the other. So, both. I've worked hard all my life, scraping together just enough to survive. Dad always told me, "Have fun every day." It's a valuable lesson I constantly practice.

Passenger or Driver? Driver.

Always

. I've driven since I was 10, and Dad taught me well. I'm uncomfortable if there's not a steering wheel in my hands, unless a fellow bus driver is holding it.

Amusement Park or Day at the Beach? The beach consoles me. It allows me to ignore the busy sounds of city streets, which crowd my mind with noise every day I drive a bus. It's also peaceful to hear the seagulls, the waves and the wind. It's much better than hearing "Just drive, asshole." It's possibly the most peaceful place on Earth.
Honesty or Other's Feelings? Honesty. Feelings are the product of one's version of honesty.
Movie at Home or Movie at the Theater? At home, relaxing on my favorite chair with popcorn that's a fraction of the price and the ability to hit Pause when the bladder needs to be gladder.


Jan. 6th:
The Book Junkie Reads . . .
Jan. 7th:
Jazzy Book Reviews
Jan. 8th:
Chapter Break
Jan. 11th:
Dab of Darkness Book Reviews
Jan. 12th:
The Book Addict's Reviews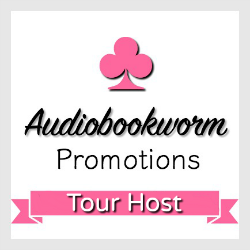 ➜Sign up as a host here