Author: Mark London Williams
Narrator: Luna Cross
Length: 6 hours 14 minutes
Publisher: Trifecta Publishing House
Released: Oct. 8, 2018
Genre: Horror
"When I first saw Max Random, he was driving his go-kart right at me. He was also wearing goggles, so it was hard to tell if he was dead or alive. I was pretty sure, though, that zombies didn't know how to drive.
"'Not dead,' Max said, as he stepped out of the kart to look at me. 'You should get in.'"
And so, weeks after watching her principal try to chew up her school teacher, and minutes after she'd just lost her family, 12-year-old Aurora Bonsall begins her odyssey of escape with Max Random in his hand-built go-kart across a ruined map of abandoned studio back lots, wrecked shopping malls, encounters with the not-quite dead in hospitals and the not-quite tame when they meet a feral cat. All while realizing that surviving humans can be far more dangerous than the Nano-Z's taking over the world.
Max, meanwhile, keeps driving them toward a rendezvous where he says they will be safe. But as Aurora discovers he has secrets of his own, she wonders if there can ever be any escape at all.



Mark London Williams wrote the L.A. Times-bestselling "Danger Boy" time travel series, was a contributor to the history anthology "Our White House: Looking In, Looking Out," and has covered showbiz and its discontents as a writer for Variety, the LA Times, Below the Line, and other publications. He's had plays produced in London, wrote a videogame adaptation with both Aliens and Predators in it, and taught storytelling at Disney's Creative Academy and other venues. He's currently a one-man "Hollywood bureau" for a British film magazine, and keeps a watchful eye out for winds and wildfires in Southern California. He has two grown sons currently navigating L.A.'s landscape sans go-karts.


Luna Cross lives in Los Angeles and swears that she was named after the Harry Potter character (even though her parents have assured her she is not), she loves Halloween and will be holed up under a blanket with candy and a scary book for the rest of October, with Hocus Pocus on in the background on mute, thinking about the inevitable zombie apocalypse.
Review:
I enjoyed Williams' interpretation of this zombie genre. He made the characters feel lighthearted and also gave the story a good amount of suspense and action to keep me interested. I liked that it was told from a 12 year okd's perspective. I feel like that's not usually the case with this genre. She was very introspective in moments and seemed very kid like in others. Which to me is a 12 year old girl. I thought his characterization was on point as well as the setting! Everything felt extremely realistic and potentially plausible. I give it a 5/5 stars.
Cross does a good job overall with her narration. I like her voice for the main character best. She does well with the villains too! There are some issues where I couldn't quite understand what she said, but context clues with the sentence helped me figure it out. Her pacing seems great, just needs to be a little more dictated and less garbled in some areas. I give it a 4/5 stars.
Mark London Williams' Literary Inspirations
One project I've had recently is "going back to the basics," as far as literary canon. I've finished reading both Moby Dick and The Odyssey, as the year wraps up. What you discover in the former is how far ahead Melville was in terms of "deconstruction," in format — with some chapters simply written as "scripts" (even before that was a word he or his contemporaries would know), driven all by dialogue.
In the latter, well — that's where we get our original sense of "structure" from, at least in Western storytelling traditions, yes? Literally, a "Hero's Journey," before Star Wars, George Lucas, and Joseph Campbell had popularized the term. That kind of mythic structure was also something I taught for several years at Disney's "Creative Academy," here in L.A. (which itself was a kind of in-house "community college" they had for company-wide employees, particularly those not already involved in the direction production of films & TV).
Inspirations? Well, I'm of an era where the early ones were folks like Ray Bradbury and Rod Serling. Ursula LeGuin's Left Hand of Darkness being the first major work by a female sf writer I read and that when I was 17. Happily, there are far many more such voices available to budding writers now. I re-read that this past year, too. And it knocked me out — and reminded me why it's stuck with me all these decades — once again.
As for Bradbury, he gave you permission to think of stories in terms of poetic language (I wound up using Martian Chronicles this past year, too, as part of a historical survey of American science fiction, for Chinese students — with sessions conducted via Skype!) And Serling's Twilight Zone stories — both watched on TV then consumed again as short stories bought in collections from Scholastic book fairs — taught me "structure," in a nascent way, before I ever really knew that word. Never mind the utter, chilling, sad prescience of an episode like The Monsters Are Due on Maple Street.
Turning specifically to our shambling friends (?) the zombies, they were mostly a movie storytelling form for decades — though now we have them in comics, and books, of course. And while George R. Romero's Night of the Living Dead set down all the modern rules for the genre, it was his follow up, Dawn of the Dead, that showed what an astonishing, society-wide "canvas" a zombie tale could be. That said, his third film, Day of the Dead, may have been an even greater influence on Max Random and the Zombie 500, particularly as it begins to ask who, exactly, is to be feared, in a world populated both by zombies, and human survivors, many with previously hidden impulses, now entirely unleashed.



Max, whose true last name we've yet to learn (we may or may not get them in the next two planned volumes), is someone we'd describe as "on the spectrum" now. But simply, he's wired his own particular way, with an ongoing view of life from "10,000 feet," as the saying goes — how systems rise and fall, causes and effects, etc.
Thus, he'd be someone who, as a kid, would already assess that climate change (for example) would be an inexorable, major disruption to his adult life. The zombie apocalypse was simply "extra" for him — if not entirely surprising, from his standpoint.
He remains a young man of few words — which is why his traveling companion Aurora is the one who narrates their tale. He was used to speaking mostly with his hands, designing and building things. He does that in the "school" he's shunted to, by his overwhelmed mother (with as few coping resources as society offers parents now, imagine the conditions a couple of years down the road…), where he also yearns for his absent father. But he keeps "speaking with his hands" there too, and in cobbling together his bio-diesel powered go-kart (remember, he knows climate change is here, too), he winds up saving both his, and Aurora's life.
As this particular story unfolds, the irony of apocalypse for Max is, that it represents the first time he can start to fully come out of his protective shell, and build — among the ruins — friendships.



Dec. 6th:
Hall Ways Blog
Dec. 7th:
Turning Another Page
Dec. 8th:
T's Stuff
Dec. 9th:
Chapter Break
Dec. 10th:
Jazzy Book Reviews
Dec. 11th:
Dab of Darkness Book Reviews
Dec. 12th:
The Book Addict's Reviews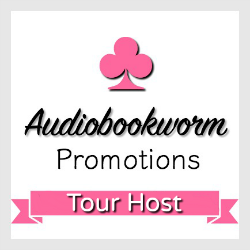 ➜Sign up as a host here