Author: K.M. Riley
Narrator: Audra Cook
Length: 6 hours and 5 minutes
Publisher: Trifecta Publishing House
Released: Sep. 14, 2018
Genre: Science Fiction; Dystopian
"I don't save, I kill. I don't build, I break. I don't run, I chase. And I won't rest until a new society is built on the System's ashes." (Cassidy Havok)
Kaden Valens' world is kill or be killed. Such is the life of a Challenger, the property of a Citizen. Fight or die. When Kaden is ordered to face his sole family member, his sister, Nix, he chooses a different battle – one against the Federacy that owns him.
Rebel Cassidy Havok is the Federacy's worst nightmare. Her only goal is to bring down the government, doing whatever it takes to eradicate the slave-based society. When Kaden defies the Federacy publicly, she hopes to make an ally out of him, turning the tide in the resistance's favor.
Cassidy helps Kaden escape the clutches of the Citizenry, and they flee to the Wilds, the world outside the Federacy's reach. There they plan for the fight of a lifetime. Can they take on a nation, or is their cause a lost one?



K.M. Riley is not only a lover of stories, but she's a game designer, artist, and fan of all things imaginative. If she's not writing, she's daydreaming or doodling about more worlds and characters that will make great tales. With a background in Creative Writing, she's always busy creating new adventures, or taking part in them.


I very much enjoyed Riley's novel. Sometimes I get bored with the YA dystopian genre but she helped breathe new life into my love for this genre! Her characters were well developed and the world made sense. There were good reasons behind things going wrong and being set the way they were. I also loved that the siblings had a tumultuous relationship. They were mad at each other and felt each had the right answer as to how to save their people but found that together they could help everyone. It made for a very satisfying ending. I give the novel a 5/5 stars.
The audio wasn't as much love for me. Cool had this weird narration voice that didn't have much emotion in it. She did better when characters were talking but the lack of excitement in her voice during some scenes really screwed with the listening experience. She did have a clear voice and good pacing. Just wish there had been more emotion. I give the audio a 3.5/5 stars.
I received this audiobook as part of my participation in a blog tour with Audiobookworm Promotions. The tour is being sponsored by K.M. Riley. The gifting of this audiobook did not affect my opinion of it.

Q&A with Author K.M. Riley
Was a possible audiobook recording something you were conscious of while writing?

To be honest, no. When I'm writing a book I focus on the story itself, having fun with what I'm envisioning. Characters are my favorite part to shape. Can they compel a reader to the world, the plot, to keep reading at all?
How did you select your narrator?

I had the auditioning narrators read one of the most compelling scenes from the book. To me, if they could capture that moment, that intensity between the characters, they could nail the rest of the narration.
How closely did you work with your narrator before and during the recording process? Did you give them any pronunciation tips or special insight into the characters?

For the most part, I trusted my narrator to run with the story after a brief breakdown of pronunciation and descriptions. What mattered most to me was her portrayal of the characters. I wanted them to not only sound different, but they needed to feel as impassioned as the words they're speaking aloud to the listener.
How do you manage to avoid burn-out? What do you do to maintain your enthusiasm for writing?

Burnout is common everywhere. I work in video games, so I recognize when to stop and take a break. It's the same with writing. Sometimes I'll read a new series, draw a character I'm thinking of, or play excessive amounts of D&D. I let my imagination stay alive until get inspired again, keeping that enthusiasm alive in other forms.
Are you an audiobook listener? What about the audiobook format appeals to you?

Of course I'm a listener, that's the best part about my commute. Audiobooks make it easy to do other things while listening to a story. Exercising, long drives, you name it. Whenever I can't hold a book in my hands but crave a tale, that's what they are there for.
What do you say to those who view listening to audiobooks as "cheating" or as inferior to "real reading"?

Nonsense. Some avid "readers" have actual impairments. Audiobooks are a fantastic way to help those with disabilities, sharing a story regardless of obstacles. For those without impairments, it's just another way to cram more books in. Either way, getting through a book is an achievement to be praised, not condemned based on method.
In your opinion, what are the pros and cons of writing a stand-alone novel vs. writing a series?

Having done both, there's something freeing about a stand-alone. For me, I had a single vision in mind, and all I wanted was to get that across, but not drag it out per se. Having a series means considering aspects beyond your first hook, a story that needs unfolding over more hurdles, thicker plots or complex character development. There's no right or wrong, good or bad, it's just a matter of what the author wants to write.
Have any of your characters ever appeared in your dreams?

All the time. They reenact scenes with more complexity than I could have remembered to write down when I woke up. Sometimes, and without giving too much away, some of the characters have made it a point to romance since there was only alluding in the book.
What's next for you?

Currently, I'm working on a narrative project at Hangar 13 that I'm incredibly excited about. Unfortunately, I can't talk about it. Hopefully one day it's something I can share. That said, I'm not done writing books; the next one is just beginning to take root in my imagination.

Author K.M. Riley's Dream Cast for Fever Rising
Cassidy Havok – Chloe Bennet

Kaden Valens – Chris Evans

Nixandra Valens – Daisy Ridley

Hunter Cath – Javier Bardem

Liam Mercer – Tahj Mowry

Sly Simmonds – Jeff Bridges

Prize: $50 Amazon Gift Card

Fever Rising Giveaway: $50 Amazon Gift Card


Nov. 13th:
Dab of Darkness Book Reviews
The Book Junkie Reads . . .
Nov. 14th:
In Patti's Imagination
Nov. 15th:
Lilly's Book World
Nov. 16th:
Guilty Indulgence Bookclub
Nov. 17th:
Book Addict
T's Stuff
Nov. 18th:
Jazzy Book Reviews
Nov. 19th:
Lomeraniel
The Book Addict's Reviews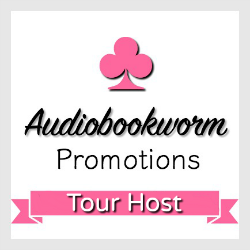 ➜Sign up as a host here