Author: Jeanne St. James
Narrator: B.B. Franklin
Length: 5 hour and 41 minutes
Publisher: Jeanne St. James
Released: Mar. 22, 2018
Genre: Contemporary Romance
Two scarred souls: one physically, one mentally. Both on the mend, hiding from their pasts…
Mace Walker can't wait to get home.
Being buried deep undercover for the past two years, on the most complex case of his career, has torn him down physically and mentally. Now the FBI agent has come home to recover after having his leg badly injured from a gunshot wound. Arriving home late one night, his relief is short-lived as he's faced with a stranger pointing a gun to his head, acting like he is the one who doesn't belong there!
Colby Parks, a biochemist at the local university, had come to town a year earlier to escape an abusive relationship. She vows never to put herself in that situation again.
Then the perfect opportunity comes along: housesitting for Mace's sister while making the house she purchased habitable. But she couldn't anticipate this big snag: the one wearing the tight Levi's and worn leather jacket, looking like he had just escaped prison.
Being forced to share a house creates sparks between them in more ways than one. However, things take a turn when their pasts catch up to them, threatening to pull them apart forever.



JEANNE ST. JAMES is a USA Today bestselling romance author who loves an alpha male (or two). She was only thirteen when she started writing. Her first paid published piece was an erotic story in Playgirl magazine. Her first erotic romance novel, Banged Up, was published in 2009. She is happily owned by farting French bulldogs. She writes M/F, M/M, and M/M/F ménages. Want to read a sample of her work? Download a sampler book here: BookHip.com/MTQQKK

To keep up with her busy release schedule check her website at http://www.jeannestjames.com or sign up for her newsletter: http://www.jeannestjames.com/newslettersignup


Colby was a really inspiring character. I really enjoyed listening to her struggle and how she overcame everything. St. James is a great author with making her characters feel real and special. I have loved her past books and this is no exception! I give it a 5/5 stars.
Franklin did a good job of narrating! I enjoyed the pacing and the voices for each character! I give it a 5/5 stars as well 🙂
I received this audiobook as part of my participation in a blog tour with Audiobookworm Promotions. The tour is being sponsored by Jeanne St. James. The gifting of this audiobook did not affect my opinion of it.


Prize: Damaged eBook & Audiobook
Damaged Giveaway: Damaged eBook & Audiobook


Nov. 8th:
The Book Junkie Reads . . .
Nov. 9th:
The Bookworm Lodge
Nov. 10th:
T's Stuff
Nov. 11th:
Bookworms Corner Blog Spot
Nov. 12th:
Lilly's Book World
Book Addict
Nov. 13th:
Jazzy Book Reviews
Nov. 14th:
The Book Addict's Reviews
Nerdy Dirty and Flirty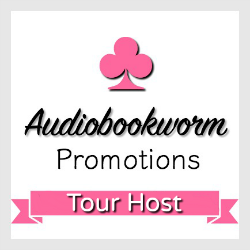 ➜Sign up as a host here