Author: Charles V Breakfield, Roxanne E Burkey
Narrator: Derek Shoales
Series: The Enigma Series, Book 4
Publisher: Enigma Series LLC
Released: Mar. 19, 2018
Length:
10 hours 50 minutes
Genre: Science Fiction; Technothriller
The Enigma Wraith, the fourth book in the Enigma series, serves up yet another captivating techno-thriller racing with romance, humor, and possible catastrophe. When an Irish financial institution, a Brazilian hydroelectric plant, a NATO base, and a smart car traveling through the European countryside are each hacked by the same sinister force, the world is introduced to the first glimpse of the potential damage that the Ghost Code can inflict – on both a personal and an industrial level.

Created by a mysterious pair of cyber pirates known only as Mephisto and Callisto, this destructive code is nearly impossible to find and even harder to remove. And while their agenda appears to be a blackmail plot for financial gain, their true aims could be of a far more menacing and expansive nature.

In an intriguing game of digital cat and mouse, the R-Group's Jacob, Petra, and Quip find themselves pitted against their most nefarious enemies to date. Stretching their considerable talents to the max, they struggle to track down the source of the problem and craft a solution that can secure the world's technology infrastructure before it completely collapses.

What do we risk in our appetite for technology with no guardrails in place?


Breakfield is a renowned technology solutions architect with 25+ years of experience in security, hybrid data/telecom environments, and unified communications enjoys leveraging his professional skills in these contemporary TechnoThriller stories. His love of World War II history from multiple viewpoints, extensive world travel, and cultural exchanges are a part of his DNA. Charles' love of wine tastings, cooking, and Harley riding has found ways into the nine books of The Enigma Series. Being the son of a military father allowed early exposure to various outposts, which has positively contributed to Charles contributions to many characters and the various character perspectives explored.
Burkey is a renowned customer experience professional, she is adept at initiating business solutions optimizing existing technology architecture to positively impact business outcomes. Her 25+ years in technology and business has allowed her to be a featured speaker on customer experience, subject matter expert, interviewer, instructor, and author of technology documents, as well as creator of the award winning stories within The Enigma Series. She recognized a few years ago, after several white papers and non-fictional technology books that writing fiction is a lot more fun, creative, and yet leverages relevant technology. As a child she helped to lead the other kids with exciting new adventures built on make believe characters which she brings to the stories in a grown up manner. Rox enjoys family, listening to people, any kind of travel, sewing, gourmet cooking, and imagining the possibilities.
Breakfield & Burkey – Combining their professional expertise, knowledge of the world from both business and personal travels, many characters whom have crossed their paths and are now a foundation for the 150+ characters which are a part of their series. They find it interesting to use aspects of today's technology that people are actually incorporate into their daily lives. They will openly claim this experience and knowledge of people is a perfect way to create these adult good guy/bad guy stories. Relevant technology is combined with travel, romance, intrigue, mystery, and humor design for each book to be enjoyed alone or in sequence. Reviewers have positively compared Breakfield and Burkey to the works of Tom Clancy and Clive Custer which are some of their influencers.
The nine books currently in the series include The Enigma Factor, Rising, Ignite, Wraith, Stolen, Always, Gamers, Broker, and Dragon have received awards individually as a series, and audio books. They have also created some award winning short stories including one for The Enigma Chronicles focused on how one of the founding family was fractured due to the greed for information superiority.

Breakfield and Burkey do not let you down with this fourth installment in the series! They have upped the ante with the events that transpire. One of the R Group's own is in danger and we embark on a journey with the characters to figure out how to save them and continue on their quest for the world! I was on the edge of my seat listening to this wonderful addition to the series and definitely shouted some curses at particular scenes and plot twists! I also loved that there was a bit of a teaser for the next book included here and it has made me excited to get to it! I give it a 5/5 stars.
The narrator Derek Shoales returns with this novel. I'm not sure what else I can speak on his voice as I've said previously he does such a good job with the accents and making each character feel distinct. I appreciate he has been the narrator for the whole series so I am instantly transported back to this world. I truly enjoy his voice work and didn't find anything wrong with studio production. I give it a 5/5 stars.
I received this audiobook as part of my participation in a blog tour with Audiobookworm Promotions. The tour is being sponsored by MK Marketing. The gifting of this audiobook did not affect my opinion of it.


Authors Breakfield and Burkey Select Their Dream Cast for The Enigma Wraith
Many of the characters in our series do return. This being the 4th one, The Enigma Wraith, we wanted to highlight our selections for the newer highlighted characters. We want to be able to really chat with all these stars.
Good guys
Eric PettenGrubber:

Jake Gyllenhaal

John C:

Alex O'Loughlin

Julie:

Amanda Seyfried or Danielle Panabaker

Juan:

Tyler Posey

Arletta Krumhunter: Tilda Swinton
Bad guys
Callisto (Zara):

Tia Carrire or Maggie Q

Chairman Chang:

Benedict Wong

Dakota (Carlos): Jay Hernandez
Q& A WITH AUTHORS BREAKFIELD & BURKEY- PART ONE
What's your favorite:

Food-We each have different favorite foods, though we both like Chinese, salads, and sweet potato fries. And of course, wine.

Song-There are so many great songs. We both enjoy rock 'n' roll so Queen, Led Zeppelin, and Pink Floyd are always high runners.

Book-War and Peace comes to mind as well as "Green Eggs and Ham"

Television show-Burkey doesn't like TV shows. Breakfield is real fond of Game of Thrones

Movie-Burkey's would be Live and Let Die. Breakfield's would be The Wind and the Lion.

Band-Okay now we are back to Queen, Led Zeppelin, Pink Floyd and Steve Miller Blues Band

Sports team-Neither of us are really into sports, but agree the competition at the Olympics is great.

City-Burkey likes New York City. Breakfield likes Istanbul

.

Are any of those things referenced in appearance in your work?

Our books have scenes or events which take place all over the world. We have each traveled extensively so the various cities like Istanbul,

São Paulo

, Barcelona, and New York City do appear. Wine and good food are also highlighted especially if there is a local food to highlight.

What bits of advice would you give to aspiring authors?

Write if you wish and enjoy what you write. It is always easier to write about things you know. You will not get it right the first time, but you need to keep at it. Don't let your friends read it as they will only tell you what you want to hear. It is always better to try and fail, than to fail to try. Everyone has a story.

Do you have any tips for authors going through the process of turning their books into audiobooks?

Research is important. Take a look at various groups which take about the pros and cons of audiobooks. Invest wisely as it is an expensive endeavor. Many folks like to tell their own story which is great if you have a recording studio available and have a voice actor inside of you. Listen to a few books to help understand the voice you want to tell our story. ACX has some great tools. AudioBookReviewer.com is one avenue to look at. Richard Rieman (AudioBook Revolution) and Jocqueline M Protho (The Audio Flow Podcast). Another tip might be to read Richard's book, The Authors Guide to Audio Book Creation.

What's next for you?

We want to have the rest of the series, Books 6-10, in audio book format, and we are just starting to form the plans for Book 11.

THE ENIGMA FACTOR
Sep. 25th:
Dab of Darkness Book Reviews
Sep. 26th:
T's Stuff
Sep. 27th:
AudioSpy
Sep. 28th:
Jazzy Book Reviews
Bean's Bookshelf
Writers N Authors
Sep. 29th:
The Book Junkie Reads . . .
Sep. 30th:
What Emma Read Next
The Book Addict's Reviews
Oct. 1st:
Literature Approved
The Book Slayer
THE ENIGMA RISING
Oct. 2nd:
Dab of Darkness Book Reviews
The Book Junkie Reads . . .
Oct. 3rd:
T's Stuff
Oct. 4th:
Bean's Bookshelf
Oct. 5th:
Jazzy Book Reviews
AudioSpy
The Book Slayer
Writers N Authors
Oct. 6th:
Literature Approved
Oct. 7th:
What Emma Read Next
Oct. 8th:
The Book Addict's Reviews
THE ENIGMA IGNITE
Oct. 9th:
Dab of Darkness Book Reviews
The Book Junkie Reads . . .
Oct. 10th:
T's Stuff
Oct. 11th:
Jazzy Book Reviews
Writers N Authors
Oct. 12th:
AudioSpy
The Book Slayer
Oct. 13th:
Bean's Bookshelf
Oct. 14th:
What Emma Read Next
Oct. 15th:
The Book Addict's Reviews
THE ENIGMA WRAITH
Oct. 16th:
Dab of Darkness Book Reviews
The Book Slayer
The Book Junkie Reads . . .
Oct. 17th:
T's Stuff
Oct. 18th:
Bean's Bookshelf
Oct. 19th:
Jazzy Book Reviews
Writers N Authors
Oct. 20th:
AudioSpy
Oct. 21st:
What Emma Read Next
Oct. 22nd:
The Book Addict's Reviews
THE ENIGMA STOLEN
Oct. 23rd:
Dab of Darkness Book Reviews
The Book Slayer
The Book Junkie Reads . . .
Oct. 24th:
T's Stuff
Oct. 25th:
Bean's Bookshelf
Oct. 26th:
Jazzy Book Reviews
Oct. 27th:
AudioSpy
Writers N Authors
Oct. 28th:
The Book Addict's Reviews
Oct. 29th:
What Emma Read Next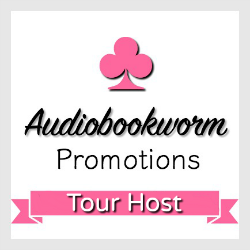 ➜Sign up as a host here