Author: Olivia Norem
Narrator: Greg Patmore
Length: 8 hours and 55 minutes
Publisher: Olivia Norem
Released: Aug. 31, 2018
Genre: Historical Fiction; Mystery
A modern thief
Katherine Goldman is a professional with world-class skills, but the expertise of the family firm doesn't lie within the scope of legitimate commerce. Goldman & Associates steals priceless treasures and delivers them to the highest bidder – and business is good.
When Katherine lands in Scotland to boost some relics, nothing in the experience of this notorious thief prepared her for a collision with a dark, rakish man wearing plaid…who happens to be trapped inside an ancient mirror.
A man imprisoned in time
Centuries before, Simeon Campbell had no idea the woman he charmed was a witch of unspeakable power. When Simeon refuses her gift of immortality, he quickly learns there is no wrath like a woman scorned.
Cursed to spend eternity within the bonds of her enchantment, Simeon is lost time and nearly bereft of hope. Until he's accidentally released by a lass with questionable motives, in a century he could never have imagined….
One wicked curse
As the pair plunge into a journey where danger trails them at every turn, this man of honor is determined to stop at nothing to save the woman he's sworn to protect. But Katherine stubbornly knows better than to clash with an enemy face to face. If Simeon is determined to defeat ancient evil at its source, he's going to need help. He's going to need a thief.



Since Olivia is old enough to remember, she devoured books and stories and became enchanted with the worlds the authors created. Imagination, unforgettable characters, and the swoon-worthy, alpha males have made a huge impact on her writing style.

Olivia is known for strong, sassy characters who are always ready with a quip of humor, despite their situations. Born in the Chicago area, Olivia moved to the sunny shores of the Tampa Bay more years ago then she cares to admit. Olivia writes full-time, and enjoys her "C" hobbies: cats, cigars and classic cars.


Greg became an actor in his mid 40s, fulfilling a lifelong ambition when he trained at Arts Educational Schools, and has enjoyed a varied career on stage, screen and in the voiceover studio ever since.
As a Voice Artist, Greg is an accomplished narrator of audiobooks, a regular in audio dramas made by the award-winning Big Finish Productions and has appeared as a voice artist in major movie and TV productions including The Gunman and Ripper Street, not to mention appearances in main roles such as Good 'Lias Hatfield in Hatfields & McCoys.
He has also voiced E-Learning projects including the instructional guide for Amazon's Kindle Fire.
Greg specialises in accents being expert in regional British, regional American and European. He is an accomplished musician and when not working is happiest of all on a boat!


Norem did a good job with the narration! His voice helped get me through the novel 🙂 I loved his voice for the male characters the most!! I give him a 5/5 stars.
story wise it was good, I give it a 4/5 stars. I was immediately interested in the characters but I did feel like it lagged a little in the middle. And the romance could have been a little more direct. Overall very interesting with the mystery involved I think it added another layer!
I received this audiobook as part of my participation in a blog tour with Audiobookworm Promotions. The tour is being sponsored by Olivia Norem. The gifting of this audiobook did not affect my opinion of it.

Was a possible audiobook recording something you were conscious of while writing?

Absolutely! After releasing His Viking Bride in audiobook, I realized writing for the spoken word versus writing for reading can be very different. Listening to the first book, if I had written it with the intention of being narrated from the beginning, there were things I would have changed. Hence, when authoring How To Steal A Highlander, I worked differently. For example, I omitted a lot of "he said she saids" and decreased my descriptive modifiers to dialog, unless they were truly necessary. I also spent a lot of time reading my work out loud paying special attention to the structure and rhythms of the speech.
How did you select your narrator?

I initially searched through the producers console on Audible using some broad parameters. I knew I wanted a male voice with an engaging, rich timbre, and someone with a lot of range.
I listened (for hours and hours) until I narrowed my choices. As a brand new author, with (at the time) no audiobooks to my credit, I admit my confidence was taking a beating about securing an experienced narrator who was willing to take a chance on a virtual unknown. So with fingers crossed I reached out, foolishly, to my first choice.
After drawing a pentagram circle in salt, lighting dozens of votive candles, phoning the local witch doctor, and saying a few novenas (hey, I wanted to cover all bases), I waited for what I was certain would be my first rejection. To my joy, Greg Patmore agreed to produce my first audiobook His Viking Bride which we released in February, 2018.
I was so thrilled with Greg's performance and diligence on our first project, I secured him quickly to narrate our second book, How To Steal A Highlander, which we released in August, 2018.
How closely did you work with your narrator before and during the recording process?

The answer is we worked close without being close at all [laughing]. Being in Florida, and Greg being "across the pond" in the UK, I can only bless the magic of Skype for allowing us to communicate so well.
First and foremost, How To Steal A Highlander is my baby. Every nuance of the characters, every word, plot point, every mark of punctuation has been diligently created, bled over, cried and rejoiced upon. But I know enough not to fall in love with my work. I trusted in Greg as a consummate professional to bring his interpretation of the pages. I thought of the audiobook much as a movie. If I were the director and hired a wonderful actor (which Greg is) to play the part, what could I possibly add to the performance?
The answer is nothing. If it's on the page it's on the stage so to speak.
I truly believe first and foremost, the reason our projects have been so successful, is giving a truly gifted voice actor the freedom to interpret and perform as he sees fit, brings a level to the work I could not have achieved singlehanded. My advice to Greg was to "make it his own" and he soared beyond my expectations. Other than providing initial insight at the beginning of the project, and being available to clarify any questions Greg had along the way, during the actual recording process I was not involved.

Did you give them any pronunciation tips or special insight into the characters?

Yes. Greg brings his notes for me to clarify anything he had questioned during his initial read. We discuss personality of the characters, age ranges and we agree on accents and voices. Interestingly, Greg described our witch Isobel, as a voice of "liquid chocolate" – an interpretation I confess was always in the back of mind during her creation, but didn't realize until he voiced it.

We also discuss any difficult plot points. For example, the scene in Chapter 3, our heroine Katherine is setting up Brice, our patsy. Simeon, our hero who is trapped in a mirror, is also involved in the discussion (unbeknownst to our characters) and is confusing Katherine and Brice with his responses. It was a difficult scene to write, and Greg made this effortless in his narration.




I admit doing some proverbial "nail-biting" when

How To Steal A Highlander

was in production. The text is peppered with Gaelic, and has some French phrases sprinkled in which Greg flawlessly executed. I was most worried about Caledfwlch, our sword of power. Even I couldn't pronounce it when I wrote it [laughs]. Do you want to hear how to say Caledfwlch properly? Listen to the audiobook [winks].
If you had the power to time travel, would you use it? If yes, when and where would you go?

I'd LOVE to be able to time travel. My selfish/practical side would time travel back to the 1980's solely to buy stock in Microsoft, Walmart, Google, Amazon, etc. My romantic/adventurous side would go back to the early 1800's to sit in a salon and commiserate with Lord Byron and Percy Shelley. My inquisitive side would then travel to the 340's BC to sit with Aristotle as he tutored Alexander the Great. I wouldn't stay long however, due to the lack of indoor plumbing.
What do you say to those who view listening to audiobooks as "cheating" or as inferior to "real reading"?

Listening to an audiobook is cheating? Who says that? If I were in a discussion with such a troglodyte of obvious moronic observation, I would have to quickly shut them down with a little back story.
First and foremost, my parents instilled me with a love of books and reading. Both my mother and father were always reading, though their time was limited. Imagine how many more books they could have enjoyed in their 2-hour daily commutes?
In recent years since I've become a full-time author my father has been diagnosed as legally blind. Imagine how devastating it was to him and to me, to place a physical book in his hands and him not being able to read one word of it. When your own father is brimming with pride at your accomplishment, yet reminded of his limitation… well, it is a tough moment to witness.
Hence, the true motivator to produce audiobooks is very personal. I was able to put my book into my father's hands via earphones, and he is able to experience the tales I weave.
So are audiobooks cheating? No. Audiobooks bring an enriching layer to the words, much like film, and open the possibilities for people who may not be able to view a physical page or screen.
Now where is that guy who said that? I'm willing to arm wrestle him into agreement. [laughs]

How did you celebrate after finishing this novel?

Cracked open a brand new bottle of Lagavulin and lit a Perez Carillo cigar.

Every novel. Every time. *wink

Do you have any tips for authors going through the process of turning their books into audiobooks?

Based on what I've learned, and I'm learning every day… first trust your narrator. In my first project, I envisioned sound effects, gunshots, theme music, etc. Greg Patmore wisely advised against it. Sounds other than voice distract from the listening experience.

Second. Be patient. It took you a long time to write and edit your book. It takes a long time to properly record and produce the sound files. Trust me, it's worth the wait.




And last, pay attention to your style. Think about your cadence and flow in your final draft, arranging your words and sentences and paragraphs that flow for the page as well as a listener.

What's next for you?

I have nine novels in various stages of completion, including straight fiction, more romance featuring Highlanders (yes, I love hot Scots!) and also some contemporary erotica. I will continue to produce more audiobooks along the way. While all these characters are sitting patiently in their scenes waiting to be finished, I can't help but stray to an idea I have brewing regarding cursed vampire twins and their fight over the same woman who has allegedly betrayed them…


When I'm in character development for my books, I begin my process with extensive research of actors and roles, looking for inspiration to guide me in gestures, body language and expressions. Of course, I think every author dreams of seeing their work on the screen one day, so here is my dream cast for How To Steal A Highlander.
It goes without saying we have an unlimited production budget and every actor is able to bypass nerve-wracking negotiations and scheduling conflicts, and simply says "Yes!"
Hey, it's a "dream."
Main Characters
Simeon Campbell – Aaron Taylor Johnson would be my top pick for Simeon, our alpha male highland hero. From first being introduced to him in the Kick Ass movies, I saw unlimited potential for this very talented actor. I can absolutely see him bring dynamism to an expressive and emotive performance dressed in a kilt.
Katherine "Kat" Moira Goldman – Yvonne Strahovski for Kat, our world-class jewel thief. I fell in love with Yvonne's performance as Sarah Walker in the Chuck television series and confess she was largely an inspiration for Kat's character.
Supporting Characters
Ian Goldman – James Franco. Ian adds levity and expressiveness to even the most tense situations. James would rock this role, just as Ian does in his appearances.
Murray Campbell – Michael Parks. Murray's character was largely based on Fagan from Oliver Twist and I harken back to Kill Bill vol. 2, where Michael Parks played dual roles of Earl McGraw and Esteban Vihaio, which blew me away when I read the credits. He has amazing range.
Sofia Campbell – Hayley Atwell. I believe Hayley would bring just the right amount of tough and sweet in her performance of Sofia, who should be stealing screen time in her appearances.
Isobel – our evil witch. I've wrestled with this one. While Helen Bonham Carter seems a likely choice, I'd love to see Zoe Saldana in this role.
In our initial meetings between myself and narrator Greg Patmore, his impression of Isobel's voice was evil, chocolate, sex. I couldn't have described her better. When I first previewed the audiobook of How To Steal A Highlander, Greg brought a nuance to Isobel which reminded me of the witches in Macbeth. Zoe hasn't played this type of role yet and I believe it would be an unforgettable performance – along with the advanced pyrotechnics at the climax of the book.
Uncle Alastair – Kristofer Hivju. He's the perfect man for our burly 17th century Scottish warrior.
Gerhard Bernd – Greg Patmore. Yes, he's our narrator, but he is also an accomplished actor. He's amazing at accents (the audiobook will attest) and he looks wonderful in a suit.
Brice – James McAvoy. It's a small role, but he's a sexy wedding guest bent on seduction. Who wouldn't want to be seduced in an authentic Highland castle by James McAvoy?


Prize: $100 Amazon Gift Card

How to Steal A Highlander Giveaway: $100 Amazon Gift Card


Oct. 14th:
Dab of Darkness Book Reviews
The Book Junkie Reads . . .
Oct. 15th:
Lynn's Romance Enthusiasm
Oct. 16th:
Lilly's Book World
T's Stuff
Oct. 17th:
Smada's Book Smack
Oct. 18th:
Patriotic Bookaholic
Oct. 19th:
Writers N Authors
The Book Addict's Reviews
Oct. 20th:
Jazzy Book Reviews
Sefina Hawke's Books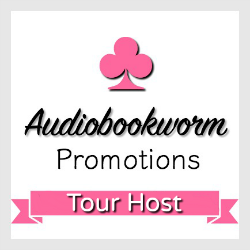 ➜Sign up as a host here