Author: Charles V Breakfield, Roxanne E Burkey
Narrator: Derek Shoales
Series: The Enigma Series, Book 3
Publisher: Enigma Series LLC
Released: Dec. 18, 2017
Length:
10 hours 27 minutes
Genre: Science Fiction; Technothriller


As the world's biggest powers compete for superiority, it's not larger weapons or greater numbers of soldiers that top their wish lists. Instead, it's the latest and greatest technological advances: nanotechnology, dynamic programming algorithms, and drones, working together to build the next generation of military communications.

When a professor at a Texas university begins researching ways to improve animal husbandry and boost global food supplies, her results catch the eye of inquisitive engineer Keith Austin Avery, whose interests have nothing to do with solving world hunger.

But as Avery works on potential new uses for this technology, his research draws the attention of a powerful terrorist group, with traumatic results for him and his subcontractor Eilla-Zan Marshall.

Now it's up to the members of the R-Group to find the terrorists and their captives, using all the data and analytics at their disposal to leverage each and every piece of information.

The fast-paced third installment of the Enigma Series has R-Group's Jacob working closely with a powerful and talented team, with results that incorporate a satisfying balance of technology, surprisingly sensitive romance, and the blurred lines that surround the age-old conflict between good and evil.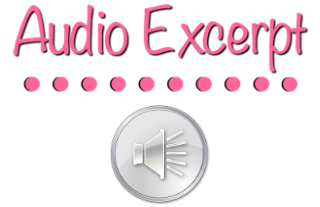 Breakfield is a renowned technology solutions architect with 25+ years of experience in security, hybrid data/telecom environments, and unified communications enjoys leveraging his professional skills in these contemporary TechnoThriller stories. His love of World War II history from multiple viewpoints, extensive world travel, and cultural exchanges are a part of his DNA. Charles' love of wine tastings, cooking, and Harley riding has found ways into the nine books of The Enigma Series. Being the son of a military father allowed early exposure to various outposts, which has positively contributed to Charles contributions to many characters and the various character perspectives explored.
Burkey is a renowned customer experience professional, she is adept at initiating business solutions optimizing existing technology architecture to positively impact business outcomes. Her 25+ years in technology and business has allowed her to be a featured speaker on customer experience, subject matter expert, interviewer, instructor, and author of technology documents, as well as creator of the award winning stories within The Enigma Series. She recognized a few years ago, after several white papers and non-fictional technology books that writing fiction is a lot more fun, creative, and yet leverages relevant technology. As a child she helped to lead the other kids with exciting new adventures built on make believe characters which she brings to the stories in a grown up manner. Rox enjoys family, listening to people, any kind of travel, sewing, gourmet cooking, and imagining the possibilities.
Breakfield & Burkey – Combining their professional expertise, knowledge of the world from both business and personal travels, many characters whom have crossed their paths and are now a foundation for the 150+ characters which are a part of their series. They find it interesting to use aspects of today's technology that people are actually incorporate into their daily lives. They will openly claim this experience and knowledge of people is a perfect way to create these adult good guy/bad guy stories. Relevant technology is combined with travel, romance, intrigue, mystery, and humor design for each book to be enjoyed alone or in sequence. Reviewers have positively compared Breakfield and Burkey to the works of Tom Clancy and Clive Custer which are some of their influencers.
The nine books currently in the series include The Enigma Factor, Rising, Ignite, Wraith, Stolen, Always, Gamers, Broker, and Dragon have received awards individually as a series, and audio books. They have also created some award winning short stories including one for The Enigma Chronicles focused on how one of the founding family was fractured due to the greed for information superiority.

Shoales continues his amazing narration work with this next book in the series. I enjoy his voice as it helps me get into the story easier knowing which character is speaking based on the little distinctions he does for each of them. I really love his accents as well! No production errors from what I can tell. Shoales is a perfect narrator for the series and I'm glad he has continued with the series if only for consistency 🙂 I give it a 5/5 stars.
The story itself of this third book is interesting. We get some more plot twists and weird technology introduced. From a reality perspective I get a little lost with how plausible the technology is/how it works. I think some more description on that would be beneficial since it is a scifi book. I also still question the romance a little haha. I'm more used to it, but I just don't know if it's super necessary to the series as a whole. But overall Breakfield and Burkey have done much better with the romantic parts and since it's clearly something they want in here I am happy for the improvement. So I give the story itself a 4/5 stars.
I received this audiobook as part of my participation in a blog tour with Audiobookworm Promotions. The tour is being sponsored by MK Marketing. The gifting of this audiobook did not affect my opinion of it.

Authors Breakfield and Burkey Select Their Dream Cast for The Enigma Ignite
Many of the characters in our series do return. This being the 3rd one, The Enigma Ignite, we wanted to highlight our selections for the newer highlighted characters. We want to meet and greet with all these stars.
Good guys
Andrew:

John Goodman

EZ:

Rachel Nichols

Stalker:

David Boreanaz

Wolfgang:

Christopher Plummer

ICABOD (voice): Paul Bettany
Bad guys
Ton/Won: Daniel Wu, Rick Yune, or Ken Leung
Major Guano: Mark Dacascos
Q& A WITH AUTHORS BREAKFIELD & BURKEY- PART ONE
What do you say to those who view listening to audiobooks as "cheating" or as inferior to "real reading"?

We try not to have a prejudice for the media type that people want to consume. Clearly it is a matter of preference, time, and these days age. People with different ideas often belittle others who take a different path. We think it is worth trying. When we are children listening to stories was our first exposure to reading.

How did you celebrate after finishing this novel?

To be honest, each novel completed allows for Chinese food or pizza and possibly a bit of sparkling wine. When book 10, The Enigma Source, is released in summer of 2018 in ebook and paperback it will be a fun discussion. When book 6, The Enigma Always, is released in audiobook format around that same time it will be its own celebration.

What gets you out of a writing slump?

Stepping away or talking about the issue with my co-author typically helps move it along. Usually this occurs because our work interrupts the time we have for writing. Work is first as we have a responsibility to our jobs which we both take seriously. What about a reading slump? Neither of us have a good answer here as it hasn't occurred to this point.

In your opinion, what are the pros and cons of writing a stand-alone novel vs. writing a series?

In a series the author gets to continue character development over time. Humans grow and change over time which is fun to explore. We also write short stories designed as standalone. In these it is more important to focus on your goals as an author for that story. As a series we get to withhold some story elements for a future member to our series. If you are only crafting a single standalone book our feeling is you need to "bake in" all the story elements needed to satisfy a reader.

Have any of your characters ever appeared in your dreams?

Yes. Sometimes it helps work out a way we want to take a character. Dreaming is a very useful tool.

THE ENIGMA FACTOR
Sep. 25th:
Sep. 26th:
Sep. 27th:
Sep. 28th:
Sep. 29th:
Sep. 30th:
Oct. 1st:
THE ENIGMA RISING
Oct. 2nd:
Oct. 3rd:
Oct. 4th:
Oct. 5th:
Oct. 6th:
Oct. 7th:
Oct. 8th:
THE ENIGMA IGNITE
Oct. 9th:
Oct. 10th:
Oct. 11th:
Oct. 12th:
Oct. 13th:
Oct. 14th:
Oct. 15th:
THE ENIGMA WRAITH
Oct. 16th:
Oct. 17th:
Oct. 18th:
Oct. 19th:
Oct. 20th:
Oct. 21st:
Oct. 22nd:
THE ENIGMA STOLEN
Oct. 23rd:
Oct. 24th:
Oct. 25th:
Oct. 26th:
Oct. 27th:
Oct. 28th:
Oct. 29th: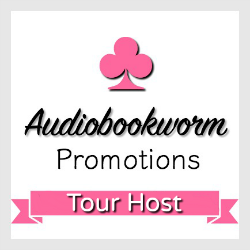 ➜Sign up as a host here