Author: Charles V Breakfield, Roxanne E Burkey
Narrator: Steven Jay Cohen
Series: The Enigma Series, Book 1
Publisher: Enigma Series LLC
Released: Jun. 9, 2017
Length:
12 hours 15 minutes
Genre: Science Fiction; Technothriller
Rogue cyber-criminals want Jacob Michaels, a brilliant young programmer, to join them. He just doesn't know it yet. Jacob has the brains, expertise, and programming methods to get them what they want without discovery. With his best friend, Buzz, and a distractingly beautiful encryptionist in tow, Jacob enters the world of the Dark Internet here in the 21st century where the computer is the weapon of choice! With the cyber criminals engaged in international hacking, it's easy to have your identity slip through your fingers. No one, including Jacob, believes it when he learns he has been targeted. Jacob finds the space between cyber good and cyber evil difficult to navigate as well as highly deadly.
Jacob has settled into a quiet routine of a techno geek after his mother dies. The plans he made are disrupted when he discovers his life is in danger. He sets off on a mission that takes him into new technology views and exposes to him the inner-workings of unknown global technologists. Jacob learns that safeguards for technology are always evolving and being exploited. His challenge becomes how to keep ahead of the criminals and identify who to trust.
Book one of The Enigma Series brings relevant technology elements of programming, encryption, crypto-currency, identity theft, and hacking to highlight the professional excellence of Jacob, more so perhaps due to his sheltered upbringing. Explore the horrific damage cyber criminals can inflict as the award-winning authors, Breakfield and Burkey, weave a complex tale of danger, intrigue, and international cyber combat in their debut thriller, The Enigma Factor.


Breakfield is a renowned technology solutions architect with 25+ years of experience in security, hybrid data/telecom environments, and unified communications enjoys leveraging his professional skills in these contemporary TechnoThriller stories. His love of World War II history from multiple viewpoints, extensive world travel, and cultural exchanges are a part of his DNA. Charles' love of wine tastings, cooking, and Harley riding has found ways into the nine books of The Enigma Series. Being the son of a military father allowed early exposure to various outposts, which has positively contributed to Charles contributions to many characters and the various character perspectives explored.
Burkey is a renowned customer experience professional, she is adept at initiating business solutions optimizing existing technology architecture to positively impact business outcomes. Her 25+ years in technology and business has allowed her to be a featured speaker on customer experience, subject matter expert, interviewer, instructor, and author of technology documents, as well as creator of the award winning stories within The Enigma Series. She recognized a few years ago, after several white papers and non-fictional technology books that writing fiction is a lot more fun, creative, and yet leverages relevant technology. As a child she helped to lead the other kids with exciting new adventures built on make believe characters which she brings to the stories in a grown up manner. Rox enjoys family, listening to people, any kind of travel, sewing, gourmet cooking, and imagining the possibilities.
Breakfield & Burkey – Combining their professional expertise, knowledge of the world from both business and personal travels, many characters whom have crossed their paths and are now a foundation for the 150+ characters which are a part of their series. They find it interesting to use aspects of today's technology that people are actually incorporate into their daily lives. They will openly claim this experience and knowledge of people is a perfect way to create these adult good guy/bad guy stories. Relevant technology is combined with travel, romance, intrigue, mystery, and humor design for each book to be enjoyed alone or in sequence. Reviewers have positively compared Breakfield and Burkey to the works of Tom Clancy and Clive Custer which are some of their influencers.
The nine books currently in the series include The Enigma Factor, Rising, Ignite, Wraith, Stolen, Always, Gamers, Broker, and Dragon have received awards individually as a series, and audio books. They have also created some award winning short stories including one for The Enigma Chronicles focused on how one of the founding family was fractured due to the greed for information superiority.

I'll start with the narration by Cohen. I enjoyed his reading of this novel and his voice for each character. It was easy to listen to and he kept me interested the whole way through. I definitely loved the emotion he added in as well as it spiced things up! I would give his performance a 5/5 stars.
The authors of this story (Breakfield and Burkey) have a very interesting novel here. They created something very geeky and cool with technology and sci-fi/conspiracy type novel. I don't understand a bunch of technology but I enjoyed the things they wrote about here. It feels like something that could happen in the future. The only thing off putting were the very graphic sex scenes lol. I was seriously not expecting them! Although I don't mind sexy novels and have certainly read graphic stories before I just felt like they didn't quite fit into the aesthetic of the rest of the novel. I'd like it to be better incorporated so I at least have a heads up of this coming about. So for me this book gets a 4/5 stars.
I received this audiobook as part of my participation in a blog tour with Audiobookworm Promotions. The tour is being sponsored by MK Marketing. The gifting of this audiobook did not affect my opinion of it.


Authors Breakfield and Burkey Select Their Dream Cast for The Enigma Factor
Many of the characters in our series do return. This being the 1st one, The Enigma Factor, we want to make certain the main characters are awesome. Of course we want to meet all these stars.
Good guys
Jacob:

Chris Pine

Buzz:

Taylor Kitsch

Otto:

Max VON Sydow

Haddy:

Glenn Close
Bad guys
Master Po:

Michelle Yeah or Ming-Na Wen

Chairman Chang:

Benedict Wong

Sergei:

Justin Kirk

Grigory:

Callan Mulvey
People are Strange – Doors; Primarily because of some of the words specifically, 'no one remembers your name'.

Who Are You? – The Who; What you face identity theft, 'who are you is appropriate'.

Yesterday – Beatles; The evolution of the RGroup is based on today, tomorrow, and yestersday.

New York New York – Liza Minnelli. Jacob begins here and morale code was created here.

THE ENIGMA FACTOR
Sep. 25th:
Dab of Darkness Book Reviews
Sep. 26th:
T's Stuff
Sep. 27th:
AudioSpy
Sep. 28th:
Jazzy Book Reviews
Bean's Bookshelf
Writers N Authors
Sep. 29th:
The Book Junkie Reads . . .
Sep. 30th:
What Emma Read Next
The Book Addict's Reviews
Oct. 1st:
Literature Approved
The Book Slayer
THE ENIGMA RISING
Oct. 2nd:
Dab of Darkness Book Reviews
The Book Junkie Reads . . .
Oct. 3rd:
T's Stuff
Oct. 4th:
Bean's Bookshelf
Oct. 5th:
Jazzy Book Reviews
AudioSpy
The Book Slayer
Writers N Authors
Oct. 6th:
Literature Approved
Oct. 7th:
What Emma Read Next
Oct. 8th:
The Book Addict's Reviews
THE ENIGMA IGNITE
Oct. 9th:
Dab of Darkness Book Reviews
The Book Junkie Reads . . .
Oct. 10th:
T's Stuff
Oct. 11th:
Jazzy Book Reviews
Writers N Authors
Oct. 12th:
AudioSpy
The Book Slayer
Oct. 13th:
Bean's Bookshelf
Oct. 14th:
What Emma Read Next
Oct. 15th:
The Book Addict's Reviews
THE ENIGMA WRAITH
Oct. 16th:
Dab of Darkness Book Reviews
The Book Slayer
The Book Junkie Reads . . .
Oct. 17th:
T's Stuff
Oct. 18th:
Bean's Bookshelf
Oct. 19th:
Jazzy Book Reviews
Writers N Authors
Oct. 20th:
AudioSpy
Oct. 21st:
What Emma Read Next
Oct. 22nd:
The Book Addict's Reviews
THE ENIGMA STOLEN
Oct. 23rd:
Dab of Darkness Book Reviews
The Book Slayer
The Book Junkie Reads . . .
Oct. 24th:
T's Stuff
Oct. 25th:
Bean's Bookshelf
Oct. 26th:
Jazzy Book Reviews
Oct. 27th:
AudioSpy
Writers N Authors
Oct. 28th:
The Book Addict's Reviews
Oct. 29th:
What Emma Read Next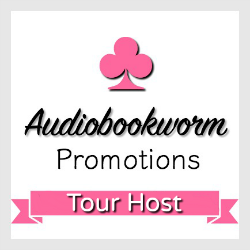 ➜Sign up as a host here