Author: Rachel Amphlett
Narrator: Alison Campbell
Series: Detective Kay Hunter, Book 6
Publisher: Saxon Publishing
Genre: Mystery, Police Procedural
Released: July 4, 2018
While attending a crime scene on the outskirts of Maidstone, DI Kay Hunter makes a shocking discovery.

The victim has been brutally cut to pieces, his identity unknown.

When more body parts start turning up in the Kentish countryside, Kay realises the disturbing truth – a serial killer is at large and must be stopped at all costs.

With no motive for the murders and a killer who has gone undetected until now, Kay and her team of detectives must work fast to calm a terrified local population and a scornful media.

When a third victim is found, her investigation grows even more complicated.

As she begins to expose a dark underbelly to the county town, Kay and her team are pulled into a web of jealousy and intrigue that, if left unchecked, will soon claim another life.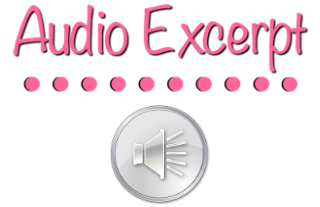 Before turning to writing, Rachel Amphlett played guitar in bands, worked as a TV and film extra, dabbled in radio as a presenter and freelance producer for the BBC, and worked in publishing as a sub-editor and editorial assistant.

She now wields a pen instead of a plectrum and writes crime fiction and spy novels, including the Dan Taylor espionage novels and the Detective Kay Hunter series.

Originally from the UK and currently based in Brisbane, Australia, Rachel cites her writing influences as Michael Connelly, Lee Child, and Robert Ludlum. She's also a huge fan of Peter James, Val McDermid, Robert Crais, Stuart MacBride, and many more.

She's a member of International Thriller Writers and the Crime Writers Association, with the Italian foreign rights for her debut novel, White Gold sold to Fanucci Editore's TIMECrime imprint, and the first four books in the Dan Taylor espionage series contracted to Germany's Luzifer Verlag.

I have listened to the other books in this series and absolutely loved them 🙂 mystery novels are my jam! Amphlett is an excellent author and over time these stories have become more involved with the mystery and drama surrounding her own life. I love all the tie ins to previous novels in the series as well. I highly recommend this thrilling mystery as we get more information on our favorite detective! I give it a 5/5 stars.
Campbell has also done an excellent job of narrating this series. I love her voices for each character and as time has passed she has established specific voices for our main characters that are very distinct. I can instantly tell who is talking! I also enjoy her pacing and audio quality seems to be great as well. There were a few words that seemed to be mispronounced, but it doesn't take away from the novel. I give it a 4.5/5 stars.
I received this audiobook as part of my participation in a blog tour with Audiobookworm Promotions. The tour is being sponsored by Rachel Amphlett. The gifting of this audiobook did not affect my opinion of it.



Gone to Ground Giveaway: Three Winners!


Sep. 4th:
Dab of Darkness Audiobook Reviews
Hall Ways Blog
The Book Junkie Reads . . .
In Pattis Imagination
Sep. 5th:
Jorie Loves A Story
2 Girls and A Book
Sep. 6th:
Next Book Review
Jazzy Book Reviews
Sep. 7th:
Jorie Loves A Story
Buried Under Books
What Is That Book About
Sep. 8th:
Lomeraniel
Turning Another Page
AudioSpy
Sep. 9th:
Bound 4 Escape
T's Stuff
Sep. 10th:
The Book Addict's Reviews
The Bookworm Lodge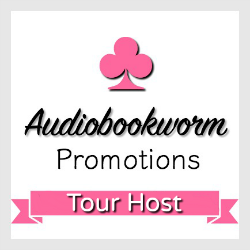 ➜Sign up as a host here