Author: Dylan Fairchild
Narrator: Erik Johnson
Length: 8 hours 14 minutes
Publisher: James George
Released: June 18, 2018
Genre: Humor, Fiction


From The Indie View: "A brilliant and unique novel…in terms of sheer storytelling mastery, it's one of the best books we've seen in awhile. We give My Name Is Nelson five-plus stars and look forward to an equally well-written sequel…it's a tremendously entertaining storyline with rich characterization and cinematic action scenes. It's safe to say the author's crafted a potential bestseller – and, possibly, a hit movie." (Don Sloan)

President Andrew MacIntyre was having a pretty good first year in the Oval Office. Suddenly, during what should have been a peaceful Christmas season, he's facing one of the worst national security crises in American history. And, it's being masterminded out of a sleazy New Mexico strip joint? What the hell?

Is this a political thriller? Is it science fiction? A zany comedy? Perhaps it's a love story. Whatever it is, it's a riveting listen with a little sex appeal and a lot of laughter. It's little wonder White House National Security Advisor Chet Addington* said this was, "Pretty much the best novel ever."**

* Absolutely, positively, not a real person
** He's been known to be wrong about stuff



Dylan Fairchild is the pen name of a Virginia-based author. He usually writes much more serious books in a different genre.

"My Name is Nelson" is the author's first thriller. It's a genre-busting blend of comedy, action, romance, politics, and science fiction. "The Indie View" awarded it "five-plus" stars and said, "In terms of sheer storytelling mastery, it's one of the best books we've seen in a while."

The author is happy to respond to any questions and witty comments about his awesome author photo.

Erik Johnson grew up in a "show biz" household, the son and grandson to a family of actors, singers, and dancers. This pretty much guaranteed that normal job prospects were out of the question.

Erik is a voiceover professional for clients such as McDonalds and Seminole Hard Rock Hotel & Casinos, an audiobook narrator and producer, and a singer/songwriter with his hard rock band Bombay Black. He also works as a session player and singer for other rock acts.

Q&A with Narrator Erik Johnson
How did you wind up narrating audiobooks? Was it always your goal or was it something you stumbled into by chance?
I got into it at the urging of a couple of radio colleagues who had also ventured into the industry. It wasn't a goal as I hadn't even really considered it a possibility, but the more they pushed me on it, the more I began to see the practicality of it since I have my own studio that I normally used for music production.
A lot of narrators seem to have a background in theatre. Is that something you think is essential to a successful narration career?
Absolutely. Audiobook narration is a form of acting, except you are creating the experience yourself. It's not enough to simply 'read' the book. I've heard several autobiographies read by the rock stars who wrote them and they tend to approach it all with the enthusiasm of a tired sloth. Sure, I'm enjoying the tales they tell, but where's the joy? Where's the drama? You have to make it breathe. That's what makes an audiobook more than just a recitation of the written text. It's pitch, accent, inflection, and most of all… pacing. All of that goes into performance.
How do you manage to avoid burn-out? What do you do to maintain your enthusiasm for narrating?
I don't really do a lot of books in a year. I know narrators who'll talk about how they knocked out forty or so shorter pieces last year (I'm assuming they don't do their own editing/mastering) and I can't imagine doing that. Also, I'm probably entirely too picky for my own good when it comes to choosing what I'll audition for. As a result, I might peruse 600 books in a week that are up for auditions, choose eight or ten of them based on titles and cover art, and then audition for half of them or fewer depending on the story description and preferred voice that the author is looking for. These are all self-published works instead of being contracted by the big publishers. Maybe someday I'll be amongst the elite. (sigh)
Are you an audiobook listener? What about the audiobook format appeals to you?
I do enjoy an audiobook on occasion, the most recent being the Bobiverse series by Dennis E. Taylor and read by Ray Porter. R.C. Bray's performance of "The Martian" and Robertson Dean's reading of "I Am Legend" are permanently on my iPod for long trips. Since starting in this industry, I spend more time listening to samples of high-rated works or books that I didn't get chosen for so I can learn. It's a lot like being a young musician: you listen to the greats and adapt/borrow/steal from them. When I was a kid, I had some longform dramatizations of the Star Wars films as well as a smattering of the read-alongs where you knew it was time to turn the page when the chimes rang. I'm sure those have something to do with me doing this.
Is there a particular genre you feel unsuited for?
I've never felt my voice was a match to many of the male narrators that I've heard in the Romance category. They're all so… manly-sounding, as if they only wear leather vests and old jeans and sweat testosterone when they record. I have a younger, quirkier sound as opposed to these guys that seem to have vocal cords that resonate an octave or two down from mine. That said, I've done a few Romance pieces and no one's blinked yet, so I guess I'm not all that bad.

What about this title compelled you to audition as narrator?
The lunacy of the premise. It struck me as a very "Mars Attacks!" sort of piece and I like stuff like that. Also, the title: "My Name is Nelson: Probably the Best Novel Ever". The title got my attention because of the attitude. The story idea got me to audition.
How did you decide how each character should sound in this title?
I like to cast each book character using characters from films and television. For example, the voice for Chet Addington's lines sounded like Rip Torn in "Men in Black" to me in my head, so I went with that. The strip club owner is pretty much every New Jersey Union representative/Mafia wise guy in any film in the 90's.
Has anyone ever recognized you from your voice?
Not from audiobooks. I've run into people where I live who'll hear me talk and recognize me as being one of the DJs at the radio station I fill in at. Sometimes, they connect me to my rock band, Bombay Black, which <shamelessplug> you can find on Youtube, iTunes, and at bombayblackmusic.com.</shamelessplug>
How does audiobook narration differ from other types of voiceover work you've done?
Unlike my commercial voiceover business where I'm often working with an engineer and a client or several clients either in the control room or over a conference call or Skype, I'm pretty much left to my own devices in the studio for audiobooks. This is good as most of my outtakes aren't safe for public consumption. Plus, commercial VO is about quick vignettes. Audiobooks are about sustained listening and trying to keep it interesting even during the slow moments in a piece.
Do you read reviews for your audiobooks?
Sometimes, I get curious and I'll scope out what people are saying but I do my best not to let it bother me, positively or negatively, beyond that moment. The worst thing I can do is to let a few reviews change how I operate. I learned that lesson making albums with Bombay Black (see shameless plug in Question #8). You've gotta do what you do and be what you are. You cannot please everyone but you can get pretty close. If you demand a high level of yourself and your work and can be objective enough to know when something's off and fix it, that's enough.

Dylan Fairchild's Top Ten Reasons to listen to this audiobook
Who doesn't love particle physics? Muons, neutrinos, quarks…c'mon people!

The BLT game!

Exotic dancers, politicians, doomsday weapons, fighter pilots, infobabes, small town sheriffs, and exotic dancers.

The opportunity to hear one narrator perform dozens of different voices, at no additional cost to the listener!

Jagoffs.

Presidential stress eating.

Zesty Jims (yum!)

Even Abraham Lincoln makes an appearance!

The opportunity to shed not one, but two tears.

It's pretty much the best novel ever.

A really fun debut novel by Fairchild! I highly recommend if you just want absurd situations with weird characters that make you laugh out loud. The plot flows very well and I felt instantly sucked into the novel! I give the story a 5/5 for making me laugh so much 🙂
I also loved the narration by Johnson. He did an excellent job with comedic timing. The audio definitely added to the story as I felt transported by hearing Nelson and his antics. The production seems to be awesome as well! I give it a 5/5 stars.
I received this audiobook as part of my participation in a blog tour with Audiobookworm Promotions. The tour is being sponsored by Dylan Fairchild. The gifting of this audiobook did not affect my opinion of it.

My Name Is Nelson Giveaway: $25 Amazon Gift Card

Jul. 10th:
Jul. 11th:
Jul. 12th:
Jul. 31st:
Aug. 1st:
Aug. 2nd:
Aug. 3rd:
Aug. 4th:
Aug. 5th:
Aug. 6th: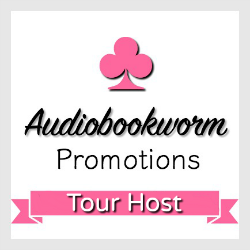 ➜Sign up as a host here