Author: Xela Culletto
Narrator: Tonia Blake
Length: 7 hours 2 minutes
Publisher: Xela Culletto
Released: May 21, 2018
Genre: Science Fiction; Young Adult


Before the Vela invasion, Rhyan's biggest concern was getting through a day of school. But when she is thrust into the madness of a kill-or-be-killed world, her true strength emerges and a deadly warrior is unleashed.

Stumbling through the new morals of a post-apocalyptic world, she learns to depend only on herself. As she gets closer to discovering what the aliens actually want, her lethality becomes unmatched, and she soon learns the extent she'll go to in order to survive.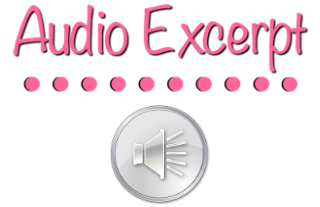 Xela is a working mother of three, living in the Utah. Currently in her ninth year of teaching secondary education, she decided that after talking to students about achieving their dreams, she would take her own advice and complete a lifelong goal of writing a novel. When not playing Legos with her sons, or sorting through the endless laundry, you'll find her watching The Walking Dead, horseback riding, or working on her next book.

Growing up, Tonia told stories at sleepovers and sang in competitive chorale groups. Storytelling and songs eventually gave way to the competing interests of science and veterinary medicine, but she continued to indulge a reading addiction so fierce it led to a recurrent and rather jaunty facial tic under one eye. Audiobooks to the rescue!
Her stethoscope now lives in her sock drawer, and she's delighted to be telling stories once again, this time narrating audiobooks from her at-home studio in mid-coast Maine. When she's not in her vocal booth, she enjoys spending time with her family, fur-babies, and on her yoga mat.

Culletto has a really engaging sci-fi post apocalyptic story here! I love our strong female character. She kicks butt but also has time for emotions, and makes connections with others. I was interested the whole way through and in suspense with some of the action moments. I was unsure of how it would all play out, but in the end the author did an excellent job of wrapping things up in a way that wasn't totally expected. I give the story a 5/5 stars.
The narration by Blake was great as well! I enjoyed her different character voices. They were each distinct and felt like real people talking with each other. With a great audio you are transported even easier than reading the book yourself, and I would have to say that this was a great audio narration! I think the studio did a great job as well, as there doesn't seem to be any mishaps with the editing. I give the narration a 5/5 stars as well.
I received this audiobook as part of my participation in a blog tour with Audiobookworm Promotions. The tour is being sponsored by Xela Culletto. The gifting of this audiobook did not affect my opinion of it.

Jul. 19th:
Jul. 20th:
Dab of Darkness Audiobook Reviews
Jul. 21st:
Jul. 22nd:
Jul. 23rd:
Jul. 24th:
Jul. 25th: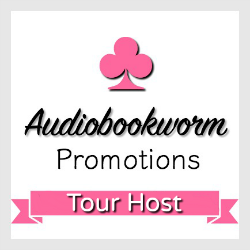 ➜Sign up as a host here