Author: David A. Willson
Narrator: Tanya Eby
Length: 10 hours 5 minutes
Publisher: Seeker Press
Released: Mar. 30, 2018
Genre: Fantasy


Join Nara and Mykel on a journey through the Great Land….

Fifteen-year-old Nara Dall has never been good at keeping secrets. Yet it seems that her life has been filled with them, from the ugly scar on her back to the strange powers she possesses. Her mysterious adoptive father refuses to say anything about her origins, and soon, she and her best friend must attend the announcement ceremony, in which youths are tested for a magical gift.

A gifted youth has not been announced in the poor village of Dimmitt for decades. When Nara uncovers the reason, she uses her own powers to make things right. The decision sets her and her friend on a path of danger, discovery, and a search for the divine. In the process, she learns the truth about herself and uncovers the biggest secret of all: the power of broken people.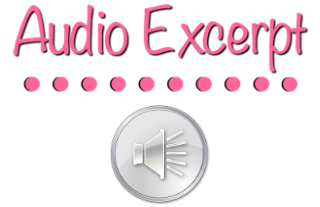 David A. Willson has worked as a restauranteur, peace officer, and now, author. Taught by his mother to read at a young age, he spent his childhood exploring magic, spaceships, and other dimensions. In his writing, he strives to bring those worlds to his readers.

Much of his material is inspired by the "Great Land" of Alaska, which he has called home for over 30 years. He lives there with his wife, five children, and 2 dogs. He is passionate about technology, faith, and fiction–not necessarily in that order.

Looking for Dei is Willson's debut novel, set in a land where many more adventures will take place. Stay up to date with his ongoing efforts through the Looking for Dei Facebook page or visiting the website at davidawillson.com.

Tanya is a member of SAG/AFTRA. She is a narrator and has over 500 titles to her credit. She also narrates under the name of Tatiana Sokolov for books that are particularly saucy (AKA erotica books). When not narrating, she's working on her own writing. Check out her books: Easy Does It, Blunder Woman, Pepper Wellington and the Case of the Missing Sausage, Foodies Rush In, Tunnel Vision, and Synchronicity. She also has a food blog at dips.tanyaeby.com.

Wilson did an excellent job bringing his story to life! I felt connected to the characters early on and the world that was described here. It seemed like there would be more going on in the later half of the story and I was correct! It was a little slow to start off with, but once it gets into the action part of the novel, I got caught up in the story very easily. I didn't want to press pause on this audio at all! For me this was a very engaging story that had more than just young characters falling in love in a fantasy world! I give it a 5/5 stars.
With the narration by Eby, the story was elevated more! I enjoyed her accents and different voices for each character. She made me feel both relaxed while listening and excited to get to the bottom of everything. She has a very nice voice and I would say is probably one of my favorite audio narrators I've listened to! Studio production seems to be great as well, no issues with background noise or weird pauses. I give it a 5/5 stars!
I received this audiobook as part of my participation in a blog tour with Audiobookworm Promotions. The tour is being sponsored by David A. Willson. The gifting of this audiobook did not affect my opinion of it.

May 24th:
May 25th:
The Reading Bud
Blogger Nicole Reviews
May 26th:
May 27th:
May 28th:
May 29th:
May 30th: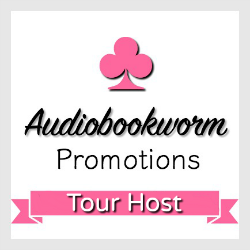 ➜Sign up as a host here