Author: Tena Stetler
Narrators: Kate Tyler
Series: Lobster Cove, Book 1
Length: 9 hours 47 minutes
Publisher: The Wild Rose Press
Released: Oct. 19, 2017
Genre: Paranormal Romance


Pepper McKay comes from a long line of powerful witches. Unfortunately, magic brings her nothing but trouble. She learned the love of wildlife rescue and rehab from her Aunt Ashling. After graduating from college, Pepper works for Salem Wildlife Sanctuary and lives from paycheck to paycheck until she inherits the McKay property in Lobster Cove. With the family land and resources, she dares to dream of starting her own wildlife rescue and rehabilitation center.

Lathen Quartz, a former Navy SEAL turned handyman maintains the enchanted McKay property for the McKay estate. But someone is trying to steal the McKay magic. Lathen offers to help Pepper achieve her life-long dream of building a wildlife center. During the long hours spent together on the project, their mutual attraction can't be denied. But each harbors a deep, dark secret. Will they overcome their demons and give love a chance?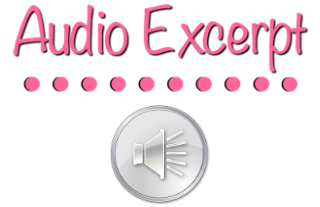 Best-selling author, Tena Stetler, has an over-active imagination and writes award-winning paranormal romance novels. She wrote her first vampire romance as a tween, to the chagrin of her mother and the delight of her friends. Colorado is home; shared with her husband of many moons, a brilliant Chow, a spoiled parrot and a forty-five-year-old box turtle.

Her books tell stories of magical kick-ass women and mystical alpha males that dare to love them. Well, okay there are a few companion animals to round out the tales. Travel and adventure flourish in her novels. Any summer evening, you can find her curled up in front of a crackling fire with a good book, a glass of raspberry iced tea and a bowl of popcorn.

Kate Tyler is an audiobook narrator and producer with several published audiobooks available on Audible, iTunes and Amazon. A background in drama and a successful career in voiceover, Kate lives with her family in San Diego and enjoys swimming, running, cycling and stand up paddleboard.

I liked Tyler's narration a lot. I feel like she portrayed the characters well and showed emotion while she was reading to us. It felt realistic with the romantic scenes. I liked her normal reading voice as well, it was even paced! I give it a 5/5 for good production!
The story I liked for the most part. It had a good amount of fun and twists in the plot. But I also feel like it could have gone deeper. I found the sexy scenes to have a lot of emotion, but outside that I just didn't connect with the story overall. I would give the story a 3.5/5 stars for giving me a mostly feel good story, but not exploring the characters in as much depth as I would like.
I received this audiobook as part of my participation in a blog tour with Audiobookworm Promotions. The tour is being sponsored by Kate Tyler. The gifting of this audiobook did not affect my opinion of it.

How did you wind up narrating audiobooks? Was it always your goal or was it something you stumbled into by chance?

Great question! My son, Drew, was 15 and ½ last summer. That's a tough age for a kid entering summer because it's a little too young for a summer job, and a little too old for a summer camp. We wanted to come up with something that we could do together during the summer to keep him busy, that would be fun and interactive, where he could earn a little side-money and something that might look good on a college resume! We searched Google for something he could do and among the suggestions we found narrating audiobooks. Since he and I both have a background in stage theater and improv, we thought it might be fun. I'm an avid audiobook listener and thought it would be fun! We ordered some equipment online and it came on a Saturday from Amazon. Drew had everything set up that night and we were off and running the next day, auditioning for books!

A lot of narrators seem to have a background in theatre. Is that something you think is essential to a successful narration career?

Yeah, that's what most people think. Yes, I'm in theater and so is my son. It definitely helps, but it's absolutely not essential. Since I've been in this world, I've gotten to know a lot of narrators and many of them would describe themselves as introverts. I'm an extrovert so I found that funny. But when you think about it, you're all alone in a small room when you work, so it works well for people who are naturally introverted. Kind of cool, right?

Are you an audiobook listener? What about the audiobook format appeals to you?

Oh yes. I love audiobooks. I listen every week if not every day to something awesome on audio. I re-listen to stuff. I even follow a few narrators when I really like their voice. If I love a voice, I'll check out everything they've done and if it appeals to me, I'll grab it. I travel a lot for business and pleasure and I listen in the car, on trains, on airplanes and so on. I definitely listen when I'm working out. Nothing can make five miles go faster than a few good chapters of a zombie thriller!

Is there a particular genre you feel unsuited for? Have you ever declined a project because you didn't think you were right for it?

So, yes. I've declined projects. Most people think it's all acting, but there are some things I just don't want to narrate because I just don't believe in them. If there is a self-help book that gives advice I just disagree with, I'd turn it down. Narrating self-help is different from acting in that it's your voice trying to convince someone of something. If you don't believe it yourself, you've got two problems. One, you won't like saying it. Two, it will come through as fake to the listener. All bad outcomes. So it's best they find someone else. That could be true for other narrators with other touchy subjects like politics or religion too.
How closely do you prefer to work with authors?

I like to get to know the authors and what they are looking for. It's the dream in their head we're trying to make happen, so I want to try to get as close to that as possible. And, selfishly, I'm a sucker for applause and encouragement. So if my author loves my voice and they are telling me how much they enjoy how I'm doing a certain character, that's a huge bonus for me. I love working with an author who is not shy in telling me when they are loving what I bring to the book!

Has anyone ever recognized you from your voice?

Um. No. A big no on that one. I guess it could happen, but I've actually gifted some of my audiobooks to friends and family and they're like: "Are you sure that's really you?" I think they mean it as a compliment, but with family you never can tell!

Have there been any characters that you really connected with?

Oh sure! You spend a lot of time with a book and voicing the characters. So a lot of what you bring to it is your own personality. It happens more often than not that you are feeling the emotions right along with the character. In Witchs' Journey there were some exciting parts and some scary parts and some dreamy parts. You end up feeling all of those as you bring voices alive.

Do you read reviews for your audiobooks?

Absolutely! Reviews can be very important for the success of an audiobook. I encourage listeners to leave reviews. Whenever I see a book with one or two reviews I check out the reviewers page. Does it have one review or many? If there's only one review, I tend to wonder if it was just the author's mom who wrote something nice. Reviews from reviewers who read 30+ books a year are key. They really know what they like and the reviews are more deep than "I liked it a lot." It's been fun to get reviews that say things like: "I will definitely listen to Kate Tyler again!" That way I know I've done my job right.
What type of the review comments do you find most constructive?

I like reading reviews that give a taste of the story. Some sort of recap of what they thought the book was about. Once they've done that, then I want to see their impressions about how well the story was put together, and how well the narrator did the voices or characterizations.

Who is your "dream author" that you would like to record for?

Well, gee, I'd say Brene Brown, because I love her, but she usually does her own stuff which makes a lot of sense. If you know her, you know you want to hear her voice reading her material. And she's very captivating to listen to. Not all authors can read their own material, but she is very talented and makes the book come alive.

What do you say to those who view listening to audiobooks as "cheating" or as inferior to "real reading"?

Oh, no. I think listening is equally as valuable as page turning. In fact, there are statistics that show that people who buy a book has about a 10% chance of reading it cover to cover. Audiobook listeners generally listen end to end about 80% of the time. If your goal is to get your story or message into a person, audiobook wins hands down. Not only that, page-turners are usually different people than listeners. If you want to reach a larger audience, you have to consider that. Making it available in different formats makes it accessible to a larger group of people. And after all, isn't that the point?

Narrator Kate Tyler's Top 10 Books She Heard Last Year
1. Rejection Proof​ by Jia Jang, Narrated by Mike Chamberlain
In a few words​: A business-focused book with a happy ending
2. A Knight of the Seven Kingdoms​ by George R R Martin, Narrated by Harry Lloyd
In a few words:​ Harry has an AMAZING voice!!
3. The Power of Full Engagement​, by Tony Schwartz and Jim Loehr. Narrated by the same.
In a few words: ​Awesome insights, but not all Authors should read their own books.
4. Earning Without Being Employed​, by Jeff Evarts, Narrated by Luke Rounda
In a few words:​ Wow! Great ideas! Include "Audiobook Narrator" in the next edition!
5. How to Win Friends and Influence People​ by Dale Carnegie, narrated by Andrew MacMillan In a few words:​ A classic that is as true today as it was when it was written
6. Daring Greatly​ by Brene' Brown. Narrated by the same.
In a few words:​Heart, tears, practical advice. Beautifully performed by Brene'.
7. Castle of Wisardry​ by David Eddings, Narrated by Cameron Beierly
In a few words:​ Read this series when I was a kid. Listened to it with my kids this year. They ate it up and begged for more.
8. A Week in Winter​ by Maeve Binchy, Narrated by Rosalyn Landor
In a few words:​ Who doesn't love the intertwining vignettes of Maeve Binchy??
9. Cannery Row​ by John Steinbeck, Narrated by Jerry Farden
In a few words: ​A classic that doesn't feel like a classic. Brought to life in audio.
10. Wishful Drinking​ by Carrie Fisher, Narrated by the same
In a few words:​ One of the few I read first and then listened to. Laugh out loud funny. My sides hurt just remembering.

May 17th:
May 18th:
May 19th:
May 20th:
May 21st:
May 22nd:
May 23rd: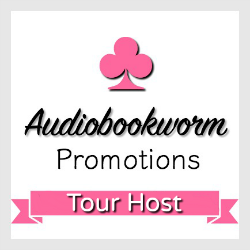 ➜Sign up as a host here