Author: Maggie Hasbrouck
Narrator: Julia Farmer
Length: 10 hours 23 minutes
Publisher: No Bones Studio
Released: Mar. 16, 2018
Genre: Suspense


Smart, surprising, and laced with a distinctly dark edge, Muriel Avenue Sluts is a provocative and ambitious story of suspense, revenge, love, and family ties – all in the most unexpected of places.

Seventeen-year-old Julia Turnbow's mother gets paid to have sex; that's just how it is. When Jules turns 18, she plans to follow in her mother's footsteps and join the exclusive world of Philadelphia's infamous Muriel Avenue Sluts. But before all that happens, she has just one wish – to fall in love.

Just when things seem to be going her way, Jules' world is knocked off its bearings. Her best friend, Anna, reveals that she's being abused by one of Muriel Avenue's gentleman clients. After a routine haircut and shave, Anna's abuser falls to his death from a second-story balcony – and Jules is just one of two people who knows exactly what happened.

To complicate matters, Jules dives head first into a friendship with the daughter of the dead man. Greta's a train wreck: She's charming, unpredictable, and has one too many questions about Muriel Avenue. Then, Jules puts all of Muriel Avenue at risk with an ill-timed slip of the tongue, and she finds herself wanted by the FBI. Running from everything she's ever cared about, all Jules wants is to get back to the people she loves.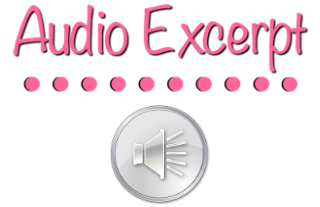 Transplanted southerner Maggie Hasbrouck is an artist, an author, and a lover of Ferris wheels. She believes that much of our lives are spent trying to figure out the impossible riddles of love and sex. What better place to bring those issues to the surface than a brothel? Her novel, Muriel Avenue Sluts, is an edgy, coming-of-age story about a seventeen-year-old girl whose mother is a prostitute.
Hasbrouck's large-scale paintings are represented in over 200 public and private collections throughout the world, including those of Sir Elton John, Dennis Quaid, Faith Hill, Courtney Cox, and Jon Bon Jovi.

Proud member of SAG-AFTRA.

Clients include Kmart, Jack's Pizza, Miller Lite, Eone Time, IRI, NOVA Southeastern University, and Jerdon.

Provided the voice of Sarita in The Walking Dead: Season 2 video game by Telltale Games.

Audiobook narrator with over twenty titles available via Audible.

Voice over training at Act One Studios and Acting Studio Chicago.

Improv and acting training at The Second City and iO, Chicago.

Hasbrouck has here a very odd but interesting story. The short chapters keep the pace fast and make for a suspenseful storyline. I was highly addicted to the novel and wanted to reach the end as fast as possible! I like that this takes place with younger characters, but isn't necessarily written for young readers. It has a lot of deep and dark themes, and the writing is adult. I found myself caught up with these characters and wanting the best for them, but also feeling sad and devastated in moments when certain things went awry. I give it a 5/5 stars!
The narration by Farmer was excellent. She did a great job with these characters and getting the voices right for them. They sounded young, but also as if they have been through a good deal. Her voice is soothing to listen to and she has good pacing as well! I give it a 5/5 stars!
I received this audiobook as part of my participation in a blog tour with Audiobookworm Promotions. The tour is being sponsored by Maggie Hasbrouck. The gifting of this audiobook did not affect my opinion of it.

Jules, 17:
Named after her great-grandmother, Julia Margaret Turnbow, Jules was born during a violent thunderstorm on October 23, under the sun sign of Scorpio. Like most Scorpios, she is a loyal friend and expects the same in return. She has a tendency to be secretive and often leaps before she looks.
Growing up in Philadelphia's oldest and most exclusive brothel, her school friends were not allowed to visit the infamous Muriel Avenue, so Jules spent most of her time with her best friend Anna and her brother Tellow. Her nickname growing up was Sherlock because she is so often clueless, particularly when it comes to emotional matters. A romantic at heart, Jules is solidly bisexual, and while that may be obvious to others around her, she has yet to figure it out.
For school, she tends to wear the same thing over and over; jeans and a plain sweater—black, grey or blue. She is slightly taller than average, has straight brown hair, dark brown eyes, a strong jaw, and a small gap between her two front teeth. She's worn glasses since fourth grade and has always liked them because she thinks they make her look smart, which she is. Academic pursuits come easily to her, although she doesn't care much about them. Jules has always assumed that she would follow in her mother's footsteps and become a Muriel Avenue Slut. Her big dream is to spend a summer at Niagara Falls before she starts working.
Charlie, 17:
Born on the fourth of July under the sign of Cancer, Charles Octavius West collects humorous tee shirts, Hello Kitty memorabilia, and vintage comic books. He is a homebody, loves dogs and cats equally, and aspires to be a kindergarten teacher, just like his father. Fiercely protective of his loved ones, he sees himself as "one of the good guys." While he is basically fun-loving and easily entertained, he can be moody, judgmental, and possessive—particularly when he's hungry.
Charlie has a mop of curly hair that has recently grown thick and dark. He has brown eyes, unusually long eyelashes, and a smattering of freckles that come out in the summer. Tallish and not particularly athletic, Charlie is an enthusiastic fan of any sport that's represented in the Olympics. The small scar on his right cheek is from a disastrous run-in with a badminton racquet.
Anna, 16:
Born under a full moon on September 25, Anna Grace Mcllvaine is the oldest child of Audrey Mcllvaine. She is small, blonde, pixie-ish, and hates to be alone. Despite her physical grace, she dislikes athletic activity, preferring instead to watch videos—particularly those about fashion and beauty. She has a dry sense of humor, dreams of being an actress, and will never say no to ice cream. For all of middle school, Anna harbored a secret crush on Jules's brother Tellow.
Greta, 17:
Easily bored, fearless, and ruled by passionate anger, Greta Elaine Fitzpatrick is the only living child of Norman (Fitz) and Linda Fitzpatrick. Born at one minute after midnight on June 13, 1999. A master at verbal gymnastics, Greta is a Gemini through and through. She's intelligent, charming, loyal, generous, cold, calculating, and manipulative.
Appearing older than she is, Greta has the polished veneer of a rich girl—straight blonde hair, perfect white teeth, and an abundance of confidence. Too smart for her own good, she skipped the third grade, was expelled from private school in the eighth, and spent the first half of her junior year at an exclusive boarding school in upstate New York. She likes roller-coasters, the color red, Rihanna, and chocolate glazed donuts. Like her father, Greta has a fear of dogs, and like her mother, she enjoys harboring a grudge.
Vivienne, 27:
Focused, intuitive, and stubborn, Vivienne was born on November 21, in the backseat of the family station wagon. The youngest of six children, she spent her childhood in Stone Gap Louisiana, where her father—an evangelical preacher—ran a janitorial service. Her mother drove the local school bus.
The only blonde in a family of brunettes, Vivienne has a massive sweet tooth and was teased at school for being fat. She was the first girl in her class to develop significant breasts, and for that, she was considered untrustworthy and labeled a slut. On her 15th birthday, Vivienne ran away from home. Other than an occasional phone conversation with her sister Mary Margaret, she is estranged from her family.
After a particularly dark period in her life that included a brush with the law, Vivienne made a conscious choice to completely remake herself. She took voice lessons to lose her southern accent, studied Buddhism and fashion design, She does yoga and meditates to control her volcanic emotions. A chance encounter at a NYC bus station sparked her interest in energy fields and led her to take up acupressure; her specialty is treating impotence. Passionate and prone to jealousy, Vivienne approaches life and relationships with an intensity that can be both heady and disorienting.
Great Lines from great songs—A baker's dozen
Song lyrics don't have the same constraints as the lines in a novel. They can be unabashedly poetic, open ended, delightfully obtuse, sentimental, and laced with metaphors. Here are some of my favorites (I couldn't narrow it down to just ten).
You come beating like moth's wings
Spastic and violently
Whipping me into a storm.
Moth's Wings by Passion Pit
Seven times I went down
six times I walked back.
Rocks and Water by Adrianne
Gone are the days when the wind would brush my face
Gone are the days when you're the wind.
Gone by The Head and the Heart
I could not say no to the light of my desire.
Gravity by Rickie Lee Jones
I think of flying down into a sea of pens and feathers
and all other instruments of faith and sex and God
in the belly of a black-winged bird.
Rain King by Counting Crows
And all the stars were crashing 'round
as I laid eyes on what I found.
The Crane Wife by The Decemberists
All I ask of you
is make my wildest dreams come true.
Rose Darling by Steely Dan
Are we really who we used to be
Am I really who I was.
Lucky Now by Ryan Adams
And if I only could
I'd make a deal with God.
Running Up That Hill by Kate Bush
And she was there all pink and gold and glittering.
Only If for a Night by Florence and the Machine
Oh, maybe it was peace at last, who knew.
I Forgot Where We Were by Ben Howard
The grass on the suburban lawns never looked so black.
Waiting, Watching, Wishing by Antigone Rising
Broadcast the boom boom boom boom
And make 'em all dance to it.
The Louvre by Lorde

Muriel Avenue Sluts Giveaway: $50 Amazon Gift Card

May 10th:
May 11th:
May 12th:
May 13th:
May 14th:
May 15th:
May 16th: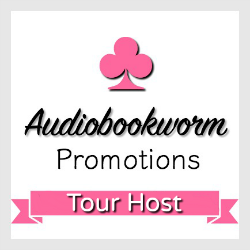 ➜Sign up as a host here