Author: London Saint James
Narrators: Tor Thom, Charley Ongel
Length: 12 hours 27 minutes
Series: Two Hearts, One Soul Duet, Book 2
Publisher: LSJ Romance
Released: Mar. 1, 2018
Genre: Contemporary Romance


From international best-selling author London Saint James comes the final installment of Two Hearts, One Soul, a breathtaking story of two people who have always been connected, forever tied together by fate, by destiny, by unbreakable love.

With the media hell-bent on exposing Winter's once private life, Cayden will do anything to protect her. But there's more than just the voracious paparazzi conspiring against them.

Involved in an unprecedented web of strange events, and wound in a string of lies about to break with devastating consequences, Winter must battle ghosts from her past that threaten to harm the man she loves.

Faced with a choice she always knew would be inevitable, and a secret of her own, can the fairy tale Winter's been living with Cayden beat the odds of their reality and really come true?

Please note: This audiobook continues where book one left off. This duet must be listened to in order.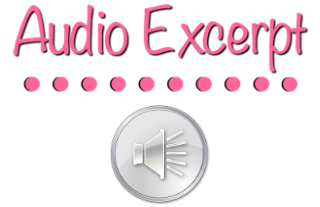 London Saint James has lived in many places, but never felt "at home" until she met the real-life man of her dreams and settled down in the beautiful Smoky Mountains of Tennessee. London lives with her husband and their fat cat who thinks he owns them.

As an award-winning, international bestselling author, London is living her childhood dream. She knew all the scribbling she did, that big imagination of hers, and all those clamoring characters running around in her head would pay off someday.

Tor Thom and Charley Ongel are a happily married couple who have been narrating and producing audiobooks for the past year and a half.

I enjoyed that Saint James had these two connected with their stories very seamlessly. It picked up basically where the first book in the series ended. I was very happy and also scared for Winter throughout this novel. There is something horrible coming back from her past and she's unsure if she should stay or run. I am grateful that with the soul searching she has done and the amount of support she receives from her partner that she is able to stand up for herself. This is a passionate story about true love and support for your partner! I give it a 5/5 stars.
The two narrators also deserve 5/5 stars! They are wonderful working together. I enjoyed listening to their voices much more in this sequel than in the first novel. They are good at making everything feel passionate between the two characters and the other emotions such as anger and fear are coming out splendidly as well! I think they make a great pair for romance novels as they are a real life married couple doing narrations 🙂
I received these audiobooks as part of my participation in a blog tour with Audiobookworm Promotions. The tour is being sponsored by London Saint James. The gifting of these audiobooks did not affect my opinion of them.

Two Hearts, One Soul Duet Giveaway: $25 Amazon Gift Card

BOOK ONE
Apr. 26th:
Apr. 27th:
Apr. 28th:
Apr. 29th:
Apr. 30th:
May 1st:
May 2nd:
BOOK TWO
May 3rd:
May 4th:
May 5th:
May 6th:
May 7th:
May 8th:
May 9th: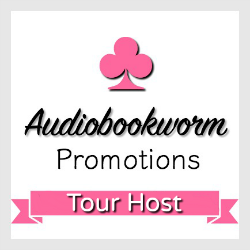 ➜Sign up as a host here