Author
: Nancy Warren
Narrator
: Teri Schnaubelt
Length
: 4 hours 42 minutes
Publisher
: Ambleside Publishing⎮2015
Genre
: Contemporary Romance
Series
: Take A Chance, Book 4
Release date
: Jun. 18, 2015


Every Rose has its thorns….

Rose Chance is a dedicated Portland physician who loves shoes, clothes, and the finer things in life. Her colleagues call her Dr. Vogue, and she won't even look at a man unless he's rich. And preferably titled.

Her colleague, Matt Vasilopolous, is a Greek immigrant made good. He dresses like a schlep, always needs a shave, and doesn't seem to own a comb.

Rose can't stand a man who looks like a tramp. Matt loathes a woman who looks down at him. But when they're thrown together to save a life one day, and find themselves in the same wedding party the next, Rose and Matt can no longer deny the attraction between them.

With an English baronet and his stately home in the offing, though, will Rose choose the man she's dreamed of her whole life or the one her heart craves?

This is the fourth novel in the Take a Chance series of romantic comedies. All the books can be heard independently, but are also connected.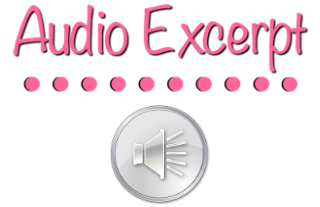 To stay updated on all things Nancy including new releases, recipes and bonus extras please sign up for Nancy Warren's newsletter at nancywarren.net. Nancy's a USA today bestselling author of more than 60 novels. Nancy's originally from Vancouver, Canada but she tends to wander. She currently lives in an 18th century house in Bath, England where she loves to pretend she's Jane Austen, or at least a character in a Jane Austen novel. When she's not writing, she's hiking, skiing, traveling or sipping wine. She's appeared on the front page of the New York Times (when her book, Speed Dating launched Harlequin's NASCAR series), has been a clue in a crossword puzzle (National Post, Canada) and she's been a finalist for the RITA award three times, honored by Romantic Times Magazine and often shares her love of writing in her popular workshops.

Teri Schnaubelt is an award-winning audiobook narrator and actor who has voiced nearly 200 audiobooks as well as many commercials and corporate videos. She mainly works from her home studio in the north Chicago suburbs and keeps in touch with the rest of the world via Facebook, Instagram and Twitter.

I'll start with the audio as there is not too much to say that I haven't in the previous three books I've listened to. Teri is a great narrator. I like her expressions for each character and enjoy her regular narration tone as well. She does excellent with pacing and emotion, and I honestly couldn't see anyone else doing the narration besides Teri if more are made in the future. I give her a 5/5 stars!
As for the story itself, this was a harder one to get into. I felt that Rose was strangely stuck up and stuck in her fantasy world, and until she started changing I was not a big fan of hers. I'm glad that she realized her family is actually not that bad, and just because they have different likes and decisions does not mean you can't get along. She relearns how to be friends and love her family in this story which does wonders for her personality lol. At first she just acts superior because she feels her decisions are the only ones. She has done a great job at running her life with being organized and a doctor with a good practice. But she was also excellent at judging people right off the bat. I sort of see a resemblance between this and the mindy project, where Mindy was always looking for her prince charming to sweep her away. Although I found Mindy more endearing, because she was willing to put in the work to date others and gave everyone a chance. I am happy that Rose changed the way she did in the story, but still find her a bit off for continuing to want this fairytale when life really isn't one. It's not wrong to have standards and to want specific things from someone you date/marry, but to basically want to become a princess/queen is not something you can really aspire to, unless you've got your hooks into the royal fam up in England lol. So I give the story a 3.5/5 stars for Rose being kinda annoying for the most part.
I received this audiobook as part of my participation in a blog tour with Audiobookworm Promotions. The tour is being sponsored by Nancy Warren. The gifting of this audiobook did not affect my opinion of it.

Take A Chance Series Giveaway: $25 Amazon Gift Card

Books 0.5 & 1
Apr. 12th:
Apr. 13th:
Apr. 14th:
Apr. 15th:
Apr. 16th:
Apr. 17th:
Apr. 18th:
Jordana Landsman, Read Like a Mother
Book 2
Apr. 19th:
Apr. 20th:
Apr. 21st:
Apr. 22nd:
Apr. 23rd:
Apr. 24th:
Apr. 25th:
Jordana Landsman, Read Like a Mother
Book 3
Apr. 26th:
Apr. 27th:
Apr. 28th:
Apr. 29th:
Apr. 30th:
May 1st:
May 2nd:
Jordana Landsman, Read Like a Mother
Book 4
May 3rd:
May 4th:
May 5th:
May 6th:
May 7th:
May 8th:
May 9th:
Jordana Landsman, Read Like a Mother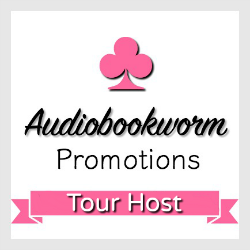 ➜Sign up as a host here