Author: London Saint James
Narrators: Tor Thom, Charley Ongel
Length: 11 hours 3 minutes
Series: Two Hearts, One Soul Duet, Book 1
Publisher: LSJ Romance
Released: Sep. 14, 2017
Genre: Contemporary Romance


International best-selling author London Saint James' first installment from Two Hearts, One Soul Duet is the epic tale of abiding love, heart-wrenching loss, and an astonishing bond that will find a way to endure.

Winter Perri never truly understood love until she met Austin Carlyle – the man who would rock her world to its foundations and give her something to believe in. But the night before they were to be married, the fairytale shattered.

Thirteen years later Winter is pulled out of her seclusion only to have a painful past confront her, and when it does, she's left questioning reality, because the impossible is looking back at her with the face of a destroying angel, and piercing eyes in too familiar shades of blue.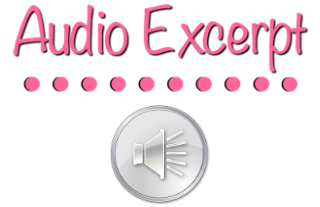 London Saint James has lived in many places, but never felt "at home" until she met the real-life man of her dreams and settled down in the beautiful Smoky Mountains of Tennessee. London lives with her husband and their fat cat who thinks he owns them.

As an award-winning, international bestselling author, London is living her childhood dream. She knew all the scribbling she did, that big imagination of hers, and all those clamoring characters running around in her head would pay off someday.

Tor Thom and Charley Ongel are a happily married couple who have been narrating and producing audiobooks for the past year and a half.

This was a very emotion read from Saint James. I really loved the romance aspect (of course cuz it's a romance book!) of the story. The characters resonated with me. Especially with their hardships. If you're looking for something to give you tears I highly recommend this story! I give it a 4.5/5 stars.
The narration is excellent as well. Ongel and Thom do a great job of trading off and keeping the characters' voices similar. I like the spark that there is between them and how they are able to create an atmosphere of sweet love! I give their audio a 5/5 stars! I look forward to the next book in this duet!
I received these audiobooks as part of my participation in a blog tour with Audiobookworm Promotions. The tour is being sponsored by London Saint James. The gifting of these audiobooks did not affect my opinion of them.
Q&A with Author
London Saint James
Was a possible audiobook recording something you were conscious of while writing?

Yes. When I write I am very conscious of turning the story into an audiobook. In fact, I use specific software during my editing processes that actually reads the MS for me so I can hear how the story translates from written word to listening.

How did you select your narrator?

I worked with Tor and Charley on a past project and knew I wanted to work with them again. So, when it was time to turn my Two Hearts, One Soul Duet into audiobooks, it was a no-brainer for me. A quick, "Hey, you guys want to do this project with me?" e-mail and the selection process was done. *Smiles*

Were there any real life inspirations behind your writing?

When it comes to this duet, my inspiration came from a question to myself after seeing a documentary about kids who clearly remembered events, people, and places they shouldn't have known about and the belief of past lives.


What was the question(s) I asked myself?

What if there was such a thing as soul mates? One person you were meant to love? From there came, what if we met our soul mate, lost them, and found them again years later? Is soul transfer or reincarnation a possibility? Can love conquer death?

Now, it's your turn to ponder. Is it possible? Do you believe in soul mates?

How do you manage to avoid burn-out? What do you do to maintain your enthusiasm for writing?

I take some 'me' time by doing relaxing things like taking a bubble bath, listen to music, read, listen to audiobooks, enjoy the outdoors and sunshine. Go for walks. Watch movies. Yoga. Take a drive.

Are you an audiobook listener? What about the audiobook format appeals to you?

Yes, very much so. There is just something special about listening to some of your favorite book characters come to life off the page and be given a voice. Or at least, in my opinion, there is, and I think that is what draws me to audiobooks.

If this title were being made into a TV series or movie, who would you cast to play the primary roles?

Henry Cavill as Austin/Cayden
Scarlett Johansson as Winter
Gerard Butler as Chandler

How did you celebrate after finishing this novel?

Did a fist-pump, had a glass of wine, went out for dinner with my very own sexy man, and then came home and started on the next writing project.

Have any of your characters ever appeared in your dreams?

Actually, yes, I have. For writers, our characters are very much real. And while writing, for me anyway, I 'see' my characters, how they look, their mannerisms and even 'hear' them, the way they talk and interact with each other.

What bits of advice would you give to aspiring authors?

For those aspiring writers, never, ever let anyone tell you, you can't get published. Or that being a published writer is a pipedream. I'm here to tell you my 'pipedream' came true. Write what you love. Write what speaks to you. Be you. Don't be afraid to break your heart open and let the feelings flow into your manuscripts. Great writers give blood, sweat, and tears to the craft. It takes a lot of guts to put yourself out there—to let the world get their hands on your book babies. And it takes a thick skin, too. Not everyone will love your work. Not everyone will hate it, either. Don't go into writing thinking your very first book is going to hit the big time, be a

New York Times

bestseller, and you're going to get a movie deal. If you do, you will be disappointed because that rarely happens right out of the gate. Instead, write because you have a passion to write, a voice to be heard, and don't allow anyone to extinguish that fire.

Two Hearts, One Soul Duet Giveaway: $25 Amazon Gift Card

BOOK ONE
Apr. 26th:
Apr. 27th:
Apr. 28th:
Apr. 29th:
Apr. 30th:
May 1st:
May 2nd:
BOOK TWO
May 3rd:
May 4th:
May 5th:
May 6th:
May 7th:
May 8th:
May 9th: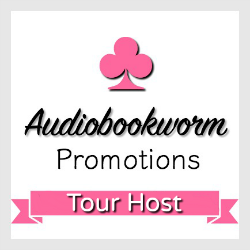 ➜Sign up as a host here