Author: Rachel Amphlett
Narrator: Alison Campbell
Length: 7 hours 14 minutes
Series: Detective Kay Hunter, Book 4
Publisher: Saxon Publishing
Genre: Mystery, Police Procedural


When a road traffic accident on a dark autumn night uncovers a disturbing conspiracy, Detective Sergeant Kay Hunter's investigation exposes a ruthless serial killer exploiting vulnerable young women.

With her enemies unmasked and her career spiraling out of control, Kay's determination to seek vengeance for the victims brings her dangerously close to those who want to silence her.

Undeterred, she uncovers the real reason behind a plot to destroy her career and sets in motion a terrifying chain of events.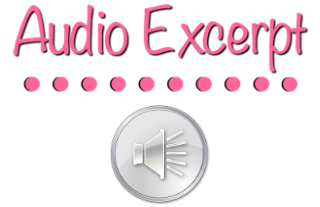 Before turning to writing, Rachel Amphlett played guitar in bands, worked as a TV and film extra, dabbled in radio as a presenter and freelance producer for the BBC, and worked in publishing as a sub-editor and editorial assistant.

She now wields a pen instead of a plectrum and writes crime fiction and spy novels, including the Dan Taylor espionage novels and the Detective Kay Hunter series.

Originally from the UK and currently based in Brisbane, Australia, Rachel cites her writing influences as Michael Connelly, Lee Child, and Robert Ludlum. She's also a huge fan of Peter James, Val McDermid, Robert Crais, Stuart MacBride, and many more.

She's a member of International Thriller Writers and the Crime Writers Association, with the Italian foreign rights for her debut novel, White Gold sold to Fanucci Editore's TIMECrime imprint, and the first four books in the Dan Taylor espionage series contracted to Germany's Luzifer Verlag.

Amphlett really kicks it up a notch here with Kay Hunter's book 4! I was full of suspense with learning that there was a set up conspiracy with letting a dangerous criminal go. It was exciting and wonderful to see how everything would turn out for our heroine and her world. The story could not be any more amazing with the mystery laid out in a way that I couldn't guess at first how everything would go. I definitely applaud this author for taking risks with the characters and storyline! I give it a 5/5 stars.
Campbell has been consistently on point as a narrator and this is no exception. I am glad to hear her put more excitement and emotion into the characters than before. She is a great addition to the novel and makes it come alive. I give her narration a 5/5 stars as well! I am sad to say goodbye to this world for now. But I will definitely be looking into the 5th book as it is on audible!
I received this audiobook as part of my participation in a blog tour with Audiobookworm Promotions. The tour is being sponsored by Rachel Amphlett. The gifting of this audiobook did not affect my opinion of it.
Rachel Amphlett's Narrator Selection Process
I wanted to reach more audiobook listeners with the Detective Kay Hunter series as more and more opportunities are becoming available to authors to do so, and so I opted to pay outright for the audiobooks to be produced so I could then distribute them through an aggregator that offered a worldwide reach.
Of course, the hardest part was finding a narrator who could convey the resilience of my lead protagonist, Kay Hunter as well as the supporting cast of characters who fill the stories.
I chose to work with a production company in the UK as my series is based there. Audio Factory have an established reputation having worked with the likes of the BBC and a number of publishers, and what I really liked about their website was that they have samples from each of their narrators so you can have a listen and narrow down who is the best fit for your story.
What was very important to me was to work with a narrator for this whole series, not just one book so I approached that listening phase with my ears open for a narrator that didn't just suit the first book, Scared to Death, but who I felt would carry the range of emotions and scenes through all the books in the series.
There were three books out by the time I was doing this – Scared to Death, Will to Live, and One to Watch, and I was busy writing Hell to Pay, so I had a pretty good idea of Kay's voice in my head and what I was listening for.
One thing became clear to me straight away – the narrators I was listening to were reading from literary transcripts, not crime fiction for the samples, and I needed to know if those voices would carry the Kay Hunter series.
I emailed Audio Factory and explained my predicament, telling them about my plans for the series, and asked if they could help.
In a day or so, I heard back and not only were Audio Factory able to suggest some narrators who had slipped my attention, they also provided links to SoundCloud with more comprehensive samples – perfect!
Within a couple more days, I'd listened to all the samples several times but kept coming back to one narrator who sounded like the best match.
And that is how I came to be working with Alison Campbell.
Alison's the consummate professional: from performing in theatre, film, web series and corporate role-play, she's also an integral member of the award-winning Natural Theatre Company and works with a number of publishers across a wide range of genres.
I love how she's taken the character of Detective Kay Hunter and made it her own, and now I can't imagine anyone else playing the role!
You can read more about the audiobook production process on my blog here (https://www.rachelamphlett.com/behind-the-scenes/how-do-i-make-an-audiobook/) where I interview Alison and Arran from Audio Factory and take you through the whole process in more depth – it really is an eye (ear?) opening read!

The Detective Kay Hunter Series Giveaway: Signed Paperback & Bookmark Set

Book 1
Mar. 29th:
Dab of Darkness Audiobook Reviews
Mar. 30th:
Mar. 31st:
Apr. 1st:
Apr. 2nd:
Apr. 3rd:
Apr. 4th:
Book 2
Apr. 5th:
Dab of Darkness Audiobook Reviews
Apr. 6th:
Apr. 7th:
Apr. 8th:
Apr. 9th:
Apr. 10th:
Apr. 11th:
Book 3
Apr. 12th:
Dab of Darkness Audiobook Reviews
Apr. 13th:
Apr. 14th:
Apr. 15th:
Apr. 16th:
Apr. 17th:
Apr. 18th:
Book 4
Apr. 19th:
Dab of Darkness Audiobook Reviews
Apr. 20th:
Apr. 21st:
Apr. 22nd:
Apr. 23rd:
Apr. 24th:
Apr. 25th: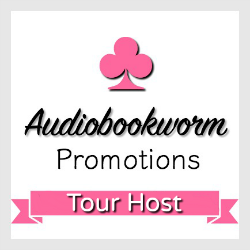 ➜Sign up as a host here