Author
: Nancy Warren
Narrator
: Teri Schnaubelt
Length
: 4 hours 54 minutes
Publisher
: Ambleside Publishing⎮2015
Genre
: Contemporary Romance
Series
: Take A Chance, Book 2
Release date
: Mar. 26, 2015


Iris Chance is turning 33. She's an independent woman, the owner of the Sunflower Coffee and Tea Company in Hidden Falls, Oregon. Hidden Falls boasts clean air, natural beauty, good neighbors. The only problem is that there are zero interesting single men and Iris wants a baby. She'd love the whole package – the love story, the sexy romance with a hero who will sweep her off her feet – but she doesn't have time to wait for Mr. Right. He may lose his way and never show up. She decides to start a family with the help of a sperm bank, knowing she'll have her large family to support and encourage her as a single mom. When the new High School English teacher, Geoff McLeod, walks into her cafe and into her life he seems perfect. There's only one problem.

Geoff McLeod never imagined his wife would end their six-year marriage with a text message. Reeling from her betrayal, he moves to Hidden Falls to teach English and Creative Writing. He's got zero interest in women or dating until he meets Iris Chance, the intriguing woman who bakes the best Morning Glory muffins he's ever tasted. He can't imagine starting his day without stopping in on his way to work for coffee and a muffin and to see the sexiest woman who ever donned an apron.

Iris is the oldest girl in a family of 11 kids. She's always been the stand-in mother to her younger siblings. She's got so used to looking out for other people and listening to their problems that she's become the confidante and unofficial therapist of half the town. She can see that the new English teacher has some emotional baggage dragging along behind him. He looks like he can use a friend and Iris has never been able to turn away from someone in pain. She's prepared to be his friend, but she would never get involved with someone who is still officially married.

But love has a funny way of messing up the best-laid plans.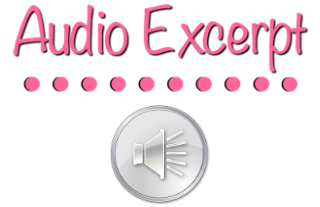 To stay updated on all things Nancy including new releases, recipes and bonus extras please sign up for Nancy Warren's newsletter at nancywarren.net. Nancy's a USA today bestselling author of more than 60 novels. Nancy's originally from Vancouver, Canada but she tends to wander. She currently lives in an 18th century house in Bath, England where she loves to pretend she's Jane Austen, or at least a character in a Jane Austen novel. When she's not writing, she's hiking, skiing, traveling or sipping wine. She's appeared on the front page of the New York Times (when her book, Speed Dating launched Harlequin's NASCAR series), has been a clue in a crossword puzzle (National Post, Canada) and she's been a finalist for the RITA award three times, honored by Romantic Times Magazine and often shares her love of writing in her popular workshops.

Teri Schnaubelt is an award-winning audiobook narrator and actor who has voiced nearly 200 audiobooks as well as many commercials and corporate videos. She mainly works from her home studio in the north Chicago suburbs and keeps in touch with the rest of the world via Facebook, Instagram and Twitter.

Another good audio narration from Teri! I enjoyed the voices she did for these characters and the pacing of her voice. I will say she can put a little more passion into the passionate scenes, but overall I liked listening to her reading and I think it adds a nice depth to the story. I give her audio a 4/5 stars.
As for storyline I didn't like this one as much as the prequel and first book in the series. Warren certainly is keeping with the theme of taking chances with Iris deciding to have a baby by herself and Geoff leaving his wife behind when she no longer wants him and looking towards another woman to help him heal. I thought it was a little cliche to have her find someone that actually wants to be with her instead of asking for advice or being her friend as soon as she decides to have a kid on her own. It was sweet how their romance developed as both parties weren't super into it in the beginning due to life events. But over time they were able to develop feelings and the other people in Iris' life are very supportive of her decisions which makes for less drama, which I approve of for this story! I give it a 4/5 stars.
I received this audiobook as part of my participation in a blog tour with Audiobookworm Promotions. The tour is being sponsored by Nancy Warren. The gifting of this audiobook did not affect my opinion of it.
Tell us about the process of turning your book into an audiobook.

Turning Kiss a Girl in the Rain and then the next four books in my Take a Chance series of small town romances was a blast. I plan to make an audiobook of every book in the series (it's going to be 12).I think the only difficult part of the process was finding a narrator. I had so many auditions to listen to! I was a bit stressed as I wanted the same narrator for all the books, but when I heard Teri's voice, I knew we were onto something. After that, it was a simple matter of sending Teri my book and leaving all the rest to her.

How closely did you work with your narrator before and during the recording process? Did you give them any pronunciation tips or special insight into the characters?

Teri's a pro, so there's not much work to do where she's concerned. I still remember the time she emailed me though and told me how difficult one of my sentences was. It was something like, "He hacked off a hunk of ham and put it on the plate." I still laugh when I think about accidentally giving Teri a tongue twister and now, when I write, I do try to avoid anything that would be too clunky to say. Teri and I go back and forth a few times, of course. There's an editing process, but after five books together it's pretty seamless.

Were there any real life inspirations behind your writing?

Well, primarily, we writers do make things up. Otherwise we'd all be journalists. But of course real life offers experiences that are too good not to use, or to twist and shape into something that works in a novel. Believe it or not, some of the funniest or strangest things that happen to me in real life, I can't use in a book because no one would believe it. Truth really is stranger than fiction sometimes. However, I use bits and pieces of people and experiences and turn them into fiction. For instance, in Kiss a Girl in the Rain, the hero, Evan, is based on a young man I know. He'd recently taken up motorcycle riding and planned a cross-country trip, and I created a stressed out, overworked lawyer who suddenly decides to take off on a cross country motorcycle trip. The heroine in Blueprint for a Kiss is a lot like me. No matter how hard she tries, there's always a button missing or a thread hanging or her top's come untucked from her jeans. My hair, like hers, is curly and has a life of its own. It's a bit like Mr Potato Head sometimes, putting a bit of this person's personality, with the looks of the celebrity and maybe a quirky mannerism or dress style of a third. But somewhere along the way, these characters become their own people. It's magic.

How do you manage to avoid burn-out? What do you do to maintain your enthusiasm for writing?

Burn-out is a real problem, especially these days when writers are always pressured to write more books faster. I was reaching that point myself and last year I gave myself a gift. I took a year off and took a Master's degree in Creative Writing. I wrote in a completely new genre, studied my craft and lived in a different country. Now that I'm back I've rediscovered the joy in writing. However, you don't have to be that extreme! I find walking my dog, or reading a good book (that's how writers start, after all) or seeing a good movie or play all maintain my love of story. Playing with words is just fun for me and I hope that never changes.

Are you an audiobook listener? What about the audiobook format appeals to you?

I do listen to audiobooks. I will listen to them when I'm commuting, or sometimes if I've been on the computer too long and my eyes are too tired to read, it's lovely to listen to a professional narrator telling me a story. I've got books loaded in my phone so they're always with me. Then those annoying snags in life, like my car isn't ready when the mechanic said it would be, or I'm stuck in a line up or waiting room, become pleasurable times as I get lost in a story.

If you had the power to time travel, would you use it? If yes, when and where would you go?

Could I come back?? I love the notion of time travel. I was living in Bath in the UK last year and I felt as though, if I could go back in time, I could meet Jane Austen and invite her to tea. If I had to pick an era, Georgian England would be my choice, but I'd want to be able to travel back to modern plumbing, medicine and airplane travel.

How did you celebrate after finishing this novel?

The same way I celebrate after every novel. Chocolate, wine and a hot bath. I usually buy myself a small gift, too. It's so important to celebrate, isn't it? When we write a book we're all alone, struggling with plot, characters, editing, and all the business aspects of writing that it's easy to forget what an accomplishment it is to finish a book. I think celebrating each success is a great way to reward that hard working muse and make sure she doesn't leave for greener pastures!

Have any of your characters ever appeared in your dreams?

Well, this is a little personal but the truth is I always fall in love with my heroes. Every. Single. One. And when I'm mid book, I dream about them. It's a bit sad, but true. I also sometimes very deliberately think about a plot problem as I'm drifting off to sleep and I'll sometimes dream the answer, or I'll wake up with it. That's so cool when it happens. Of course, sometimes I just end up unable to sleep, so it's a risk.

What bits of advice would you give to aspiring authors?

This is such a great time to be a writer because our industry is going through massive changes. If you prefer to go with an agent and a traditional publisher, that option is there, and with the advent of indie publishing, writers can take control of their books and careers, and that's exciting too. Being able to write something, publish it with an online retailer and go straight to readers with our stories is revolutionary and many authors are finding huge success. However, my advice would be to take your time. Read how-to books, learn your craft, and make sure to hire a good editor. Make sure your book is the best it can be before sending it to agents or uploading to an online retailer. Then get busy on the next book. A lot of things in our industry have changed, but writing a good book hasn't.

What's next for you?

I am currently writing book seven in the Take a Chance series. I am so happy in the world of Hidden Falls, Oregon where this quirky Chance family lives. I'm going to keep writing until every one of the kids gets their story. I also have a secret project on the go, a new series that I'm super excited about. I'll post more information as I have it. The best way to keep up with all of my projects is by joining my newsletter at http://www.nancywarren.net

Take A Chance Series Giveaway: $25 Amazon Gift Card

Books 0.5 & 1
Apr. 12th:
Apr. 13th:
Apr. 14th:
Apr. 15th:
Apr. 16th:
Apr. 17th:
Apr. 18th:
Jordana Landsman, Read Like a Mother
Book 2
Apr. 19th:
Apr. 20th:
Apr. 21st:
Apr. 22nd:
Apr. 23rd:
Apr. 24th:
Apr. 25th:
Jordana Landsman, Read Like a Mother
Book 3
Apr. 26th:
Apr. 27th:
Apr. 28th:
Apr. 29th:
Apr. 30th:
May 1st:
May 2nd:
Jordana Landsman, Read Like a Mother
Book 4
May 3rd:
May 4th:
May 5th:
May 6th:
May 7th:
May 8th:
May 9th:
Jordana Landsman, Read Like a Mother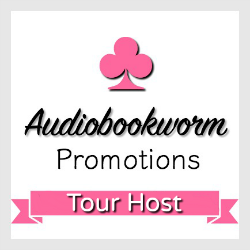 ➜Sign up as a host here