Author: Melissa Foster
Narrator: B.J. Harrison
Length: 8 hours 28 minutes
Series: The Bradens at Trusty, Book 1
Publisher: Melissa Foster
Released: Dec. 01, 2015
Genre: Contemporary Romance


Daisy Honey fled Trusty, Colorado, after years of battling rumors sparked by her gorgeous looks and lust-inducing name. Now a physician on the brink of a promising career, she reluctantly returns home when her father is injured in a farming accident. Daisy expects the small-town girls who hurt her in the past to take cheap shots again – but she's completely unprepared for a run-in with tall, dark, and wickedly sexy Luke Braden, the only man who has ever stood up for her – and the man she's never forgotten.

Luke Braden is handsome, wealthy, and the best damn gypsy horse breeder in the Midwest. After a restless youth, he's finally ready to settle down – only connecting with women is nothing like connecting with horses, and he's never met a woman worth the energy. After an arrest in a neighboring town, Luke's past comes back to haunt him, and he realizes that his inability to find love runs deeper than he ever imagined.

A chance encounter sweeps Luke and Daisy into a world of passion. For the first time ever, Luke feels a connection, but Daisy's life in Trusty is anything but permanent, and Luke can't manage a future until he puts his past to rest.

Taken by Love is part of the Love in Bloom series. While it can be heard as a stand-alone novel, for even more enjoyment, you may want to listen to the entire Love in Bloom series in order. Characters from each sub-series appear in future books.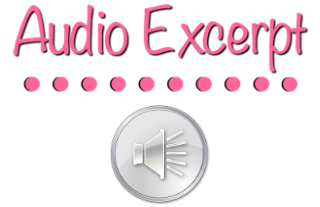 Melissa Foster is a New York Times & USA Today bestselling and award-winning author. She writes sexy and heartwarming contemporary romance and women's fiction with emotionally compelling characters that stay with you long after you turn the last page. Melissa's emotional journeys are lovingly erotic and always family oriented–perfect beach reads for contemporary romance and new adult romance lovers who enjoy reading about loyal, wealthy heroes and smart, sassy heroines with complex relatable issues.

Melissa also writes sweet romance under the pen name, Addison Cole.

Melissa enjoys chatting with readers and book clubs. Send her an email invitation to your next event!

"You can always rely on Melissa Foster to deliver a story that's fresh, emotional and entertaining. Make sure you have all night, because once you start you won't want to stop reading. Every book's a winner!" New York Times Bestselling Author Brenda Novak

"With her wonderful characters and resonating emotions, Melissa Foster is a must-read author!" New York Times Bestseller Julie Kenner

"Melissa Foster is synonymous with sexy, swoony, heartfelt romance!" New York Times Bestseller Lauren Blakely

Cultivated. Quirky. Captivating. Considerate. Nuanced. 7 years, 700 five-star ratings/reviews. My audiobook podcast, The Classic Tales Podcast, now in its seventh year, has had over 10 million downloads and is still consistently among the top 10 literature podcasts at the iTunes Music Store. My reading of Poe's The Tell-tale Heart was the #3 bestselling audiobook in 2008 at the iTunes Music Store. Currently, my recording of The P.G. Wodehouse Collection is the top-selling Wodehouse title at Audible. It contains dozens of British accent variations. I'm an American.

"In the world of audiobooks, BJ Harrison is one of the best… if not the best." Joe Renzetti – Academy-Award-winning Film Composer
"BJ Harrison is a master at his craft, with smooth narration skills that reflect every nuance of emotion and bring stories to life with every breath. He's professional, efficient, and I highly recommend his services." New York Times Bestselling author Melissa Foster
Just finished listening to "She". In a word…. "Stunning". I am encouraging friends, colleagues, strangers to listen to your readings. Excellent work. Daj Oberg, Classic Tales Listener

Foster has brought us a romantic and sweet family love story. There is a big connection between all these characters and they have a lot of history with each other. There are some things I think I would have liked to have read about in previous books, but you can certainly listen/read this as a stand alone. I felt instantly connected to these characters and their story! Foster did a great job at making me feel loved just as the characters here. I give this story a 5/5 stars.
Harrison did a great job as narrator. He has a warm and good tone. I was easily sucked into this world due to his job as narrator. He does a great job of giving each character a different feel to them as well! I definitely recommend listening to the story for his voice! I give this narration at 5/5 stars as well.
I received this audiobook as part of my participation in a blog tour with Audiobookworm Promotions. The tour is being sponsored by Melissa Foster. The gifting of this audiobook did not affect my opinion of it.

Taken By Love Giveaway: The Bradens Reusable Grocery Bag

Apr. 15th:
Apr. 16th:
Apr. 17th:
Apr. 18th:
Apr. 19th:
Apr. 20th:
Apr. 21st: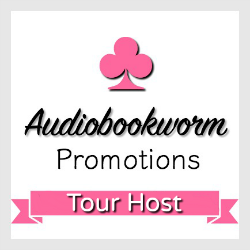 ➜Sign up as a host here