Author: Rachel Amphlett
Narrator: Alison Campbell
Length: 7 hours 27 minutes
Series: Detective Kay Hunter, Book 3
Publisher: Saxon Publishing
Genre: Mystery, Police Procedural


Sophie Whittaker shared a terrifying secret. Hours later, she was dead.

Detective Kay Hunter and her colleagues are shocked by the vicious murder of a teenage girl at a private party in the Kentish countryside.

A tangled web of dark secrets is exposed as twisted motives point to a history of greed and corruption within the tight-knit community.

Confronted by a growing number of suspects and her own enemies who are waging a vendetta against her, Kay makes a shocking discovery that will make her question her trust in everyone she knows.

One to Watch is a gripping murder mystery thriller, and the third in the Detective Kay Hunter series. A whodunit for fans of Jeffery Deaver, Peter James, David Baldacci, and James Patterson.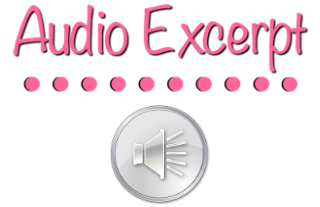 Before turning to writing, Rachel Amphlett played guitar in bands, worked as a TV and film extra, dabbled in radio as a presenter and freelance producer for the BBC, and worked in publishing as a sub-editor and editorial assistant.

She now wields a pen instead of a plectrum and writes crime fiction and spy novels, including the Dan Taylor espionage novels and the Detective Kay Hunter series.

Originally from the UK and currently based in Brisbane, Australia, Rachel cites her writing influences as Michael Connelly, Lee Child, and Robert Ludlum. She's also a huge fan of Peter James, Val McDermid, Robert Crais, Stuart MacBride, and many more.

She's a member of International Thriller Writers and the Crime Writers Association, with the Italian foreign rights for her debut novel, White Gold sold to Fanucci Editore's TIMECrime imprint, and the first four books in the Dan Taylor espionage series contracted to Germany's Luzifer Verlag.

I'll start with the audio narration first! Campbell has done a great job with these characters over the course of this series. I love her voice for Kay Hunter and I couldn't imagine anyone else playing the part! I love her voice in general and think she does a good American accent as well. There is an issue with some of the male voices in this book. There were a couple that sounded too similar, so I had a hard time figuring out who was who in some moments. The studio production seems to be great, no weird noises or difficulties hearing everything. I give the audio a 4/5 stars.
Amphlett's stories are becoming more complex and involved as the series progresses. I like the theme of religion and grief in this novel. There are a lot of interesting components that this author brought to the story that kept it alive outside of the main murder mystery. I will say Kay seemed to come across as strangely brisk in moments, but overall I enjoyed listening to another Kay Hunter story! I am excited and sad for the next novel in the series. It's the last one that I have, so I'm 99% sure I'm going to have to get the next one in the series or I'll go crazy! I give the story a 4.5/5 stars!
I received this audiobook as part of my participation in a blog tour with Audiobookworm Promotions. The tour is being sponsored by Rachel Amphlett. The gifting of this audiobook did not affect my opinion of it.
Rachel Amphlett's Favourite First-In-Series Crime Fiction
We're getting ready to move house in the new year, which means at some point I'm going to have to box up all eight bookshelves of crime and thriller books that are currently lining the walls of one of the rooms downstairs.
After sorting out which books would have to go to the charity shop – unless scientists work out a way to clone me in the next fifty years, there's a very good chance I'll never get to these a second time around – I was left with some of the crime series that have stayed with me for years, and that I'll be hanging onto for a long time yet.
This got me thinking: what is it about these first in series novels that still capture my imagination after all this time? And what is it about these books that influence my own writing?
Michael Connelly – The Black Echo (Harry Bosch #1)
Connelly captures so much about his famous detective Harry Bosch in this first novel in the series, but does so without making you feel bombarded by information.
Once a "tunnel rat" in the Vietnam jungle, and now a police detective with the LAPD, Harry Bosch isn't what I'd call a dynamic character, but he is compelling. It's his careful consideration of each case that crosses his desk, and the way in which he cares about every single victim no matter their background.
Equally as compelling as Harry Bosch is Connelly's descriptions of the cityscape within which the stories are based; each location is described in such a way that, for example, by the time you read about Harry heading home of an evening in the latest book in the series, you almost know which CD track he's going to put on to listen to.
What have I learned from reading the Harry Bosch books? Setting is as important as character.
Peter James – Dead Simple (Roy Grace #1)
Maybe not a book to give to your fiancée before his stag night…
The first chapter of this book has to be one of the most memorable introductions to a detective series I've ever come across, and I won't spoil it here by telling if you if you haven't yet read it.
At the end of the first chapter, you're left in total shock and dying to know what happens next. Told from several points of view, the whole story is turned on its head about two-thirds of the way through and then it's a fast-paced page-turning read to the end.
What have I learned from reading the Roy Grace books? The books may be named after Roy Grace, but there's a great ensemble cast, and this is something that felt natural to me as I wrote the first in the Kay Hunter series. I wanted those co-stars to be considered just as important as Kay. After all, no police detective works alone, and there are myriad experts on hand to help solve the case.
Angela Marsons – Silent Scream (Kim Stone #1)
Angela's Kim Stone books are modern twisty thrillers that bring the genre bang up to date into the twenty-first century and I've no doubt this series will endure for a long time yet.
I remember when the first in the series, Silent Scream, was published – everyone was utterly blown away by the story and I recall seeing the book cover everywhere online. In Silent Scream we meet Kim Stone for the first time and quickly realise that if she is to stop a sadistic killer, she's going to have to confront some very dark memories of her own. Kim Stone is ruthless in her quest for justice for the victims in these novels, and her investigations lead her into dangerous physical and emotional places.
What have I learned from reading the Kim Stone series? The modern detective story has evolved for the twenty-first century, and so have female protagonists.
Lee Child – Killing Floor (Jack Reacher #1)
I remember picking up a second hand copy of Kililng Floor about three years after it was first published, and it really was the first time I'd ever heard of this strange lone wolf character by the name of Jack Reacher.
What have I learned from reading the Jack Reacher books? Use short sentences to keep the action moving along. You don't often see long sweeping sentences in Lee Child's novels – they're punchy, to the point, and don't waste time.
A bit like Jack Reacher, you might say…

The Detective Kay Hunter Series Giveaway: Signed Paperback & Bookmark Set

Book 1
Mar. 29th:
Dab of Darkness Audiobook Reviews
Mar. 30th:
Mar. 31st:
Apr. 1st:
Apr. 2nd:
Apr. 3rd:
Apr. 4th:
Book 2
Apr. 5th:
Dab of Darkness Audiobook Reviews
Apr. 6th:
Apr. 7th:
Apr. 8th:
Apr. 9th:
Apr. 10th:
Apr. 11th:
Book 3
Apr. 12th:
Dab of Darkness Audiobook Reviews
Apr. 13th:
Apr. 14th:
Apr. 15th:
Apr. 16th:
Apr. 17th:
Apr. 18th:
Book 4
Apr. 19th:
Dab of Darkness Audiobook Reviews
Apr. 20th:
Apr. 21st:
Apr. 22nd:
Apr. 23rd:
Apr. 24th:
Apr. 25th: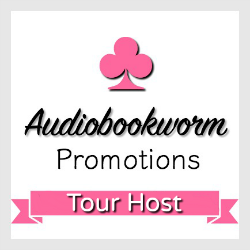 ➜Sign up as a host here