Author: Gwen Mitchell
Narrator: Daniela Acitelli
Length: 11 hours 52 minutes
Series: Skydancer, Book 1
Publisher: T. M. Miller
Released: Feb. 14, 2018
Genre: Urban Fantasy
Briana turned her back on her magical heritage to chase her dream career, but now a spell cast with her grandmother's dying breath has unleashed her dormant Oracle powers, drawing her into a world of dangerous power and cryptic prophecy.
Thanks to her family's tragic history, Bri is a pariah in her hometown, and the only other witches she can turn to are her childhood best friend, Astrid, and Kean–her first love. They are convinced it's destiny that has reunited them and determined to help break the curse on Bri's bloodline.
But the longer she stays, the more people die.
Tortured by chaotic visions of fire and blood, Bri must harness her magic and navigate the dangerous waters of her past–and past life–to unmask the evil hunting in her shadow before it kills the only loved ones she has left.
Because she has a secret of her own. One she already died to protect. And as memories of her ancient rival become clear, so does her grim future…unless she can change it.


Gwen is living her happily ever after in Seattle. She's a nature lover, science geek, and spiritual explorer, with a nose for well-aged tequila and a pin-up fashion obsession. When not chasing butterflies to hidden waterfalls or cavorting through the Emerald City, she can be found in a cozy chair reading, or brewing up tales of magic, adventure, and romance.


Daniela Acitelli is a professional Audiobook Narrator / Voice Over Artist with a Theatre, Film, Cabaret and Circus background. You can find her on Audible, Itunes and Amazon. She also narrates for the RNIB, SpokenRealms, Deyan and Whitehouse publishing.

Daniela is an actress with a stage background trained in the Meisner technique and Lee Strasberg's "Method" acting. She has a background in and a great love of Cabaret and Vaudeville including the old time concert saloon, minstrelsy, circus acts, dime museums, and literary American burlesque shows.
Q&A with Author Gwen Mitchell
Was a possible audiobook recording something you were conscious of while writing?

I began writing this book in 2007-2008, so it was the farthest thing from my mind at the time; ebooks were just becoming a thing, and audiobooks were still on CD and very expensive. When I finally published it in 2015, I knew I would eventually look into audio, but if it weren't for ACX, it would have been several more years.

How did you select your narrator?

It was really Kismet! Daniela was one of the first few narrators to respond to my posting on ACX, and I immediately fell in love with the richness of her voice. We chatted a bit, had plenty in common, and she was very enthusiastic about the story, which is an author's dream. I went with my gut and cut the audition process short because it just felt like the right fit.

How closely did you work with your narrator before and during the recording process? Did you give them any pronunciation tips or special insight into the characters?

The tricky part of writing fantasy is that you have a lot of made-up words, so we did go back and forth quite a bit about pronunciation, even had a few mishaps (my fault) where she had to go back and re-record several instances of names, etc. I provided Daniela with character bios, story spoilers, and links to my Spotify playlists and Pinterest boards for inspiration, then I let her work her magic. We both have a healthy respect for the individual creative process, so it worked out well.

Were there any real life inspirations behind your writing?

In this book I definitely wove a lot of my personal history into the world; family names, locations, small details, and some of the characters are inspired by people I've known. The locale of Evergreen Cove is greatly modeled after San Juan Island, Washington, where I spent many summers growing up (it's also where Practical Magic was filmed).

Are you an audiobook listener? What about the audiobook format appeals to you?

Until recently, I had only ever listened to one audiobook! When Order of the Pheonix first released, I was a goon and didn't pre-order, so the only thing I could get was the $60 CD set. I didn't want to wait, so I sprang for it (and loved it!) but they still weren't very economical so I never went back for more. My favorite thing about audiobooks is that I can be up moving around while listening; exercising, doing chores. I know longer have to make the choice between reading or getting things done.

Is there a particular part of this story that you feel is more resonating in the audiobook performance than in the book format?

I love the way Daniela handled the romance in the audio version. She captured the mood perfectly. While it's a good portion of the story, when reading the book it feels more secondary, less important, but by breathing life into the characters, Daniela made me reconnect with the heartbreak that Bri and Kean both feel.

What do you say to those who view listening to audiobooks as "cheating" or as inferior to "real reading"?

That's just silly. The written words vs. the spoken word? Words are words. I wouldn't say that a blind person has never read a book, so they definitely count!

What gets you out of a writing slump? What about a reading slump?

I'm usually only in a reading slump for one of two reasons–either I don't have time to read (sad face) or I'm not interested in what I'm reading. Learning to DNF a book when necessary has definitely sped up my reading. The other trick is switching to audio! Sometimes mixing up the format does wonders.

For writing, I walk away and do something else–ideally some busy work that allows my subconscious to brew. There is a lot of behind-the-scenes work our brains do with writing, so I try to allow myself the mental space for that.

What bits of advice would you give to aspiring authors?

Most writers start out as readers, so the most surprising thing to me is how many writers don't read enough, or stop reading when they take on writing as a serious pursuit. It's so important to keep the well full and to stay in touch with what's popular and keeping your audience's attention. So my advice is: don't stop reading for pleasure.

What's next for you?

I'm hard at work on Skydancer Book 2, which I plan to release later this spring! I'm about to start production on another audiobook (non-related new adult urban fantasy).

Gwen Mitchell's Top 10 Reasons anyone who likes Practical Magic will love the Skydancer series:
A world of archival magic underlying our own.

A sister/brotherhood of witchcraft.

Roses with a mind of their own.

Long lost love.

Set in a small island town based on where they filmed the movie (Friday Harbor, Washington).

Spells and rituals.

Family reunions.

An old crone saves the day.

Mystery and suspense.

Sinister demonic possession.

Gwen Mitchell's Dream Cast for
the Skydancer series:

So what I loved most about this book was the author's storytelling. There is a lot going on and it's awesome! Loved the magic system and the character interactions as well as their development. Multiple POVs really work here and I enjoyed getting to know everyone! I was in a lot of suspense due to things happening here that made me go: no! Even the ending broke me and I need to see what happens next in the second story! If you love being hooked I recommend this book. You will not regret reading it! I give it a 5/5!
As for narration there was an issue with the voice being really slow. This is one of few times that I have actually sped up the audio on my audiobook. I didn't love it as much as I would like, but it was good once it was sped up. Her character voices are fun I just wish it had been faster reading without the speed up! I give it a 4/5!
I received this audiobook as part of my participation in a blog tour with Audiobookworm Promotions. The tour is being sponsored by Gwen Mitchell. The gifting of this audiobook did not affect my opinion of it.



Rain of Ash Giveaway: $25 Amazon Gift Card


Mar. 22nd:
Here's to Happy Endings
The Book Junkie Reads . . .
Mar. 23rd:
Angel's Guilty Pleasures
Amie's Book Reviews
Mar. 24th:
T's Stuff
2 Girls and A Book
Ginger Mom and the Kindle Quest
Book Addict
Mar. 25th:
Turning Another Page
Up 'Til Dawn Book Blog
Loves Great Reads
Mar. 26th:
Chapter Break
Lilly's Book World
Smada's Book Smack
Mar. 27th:
Bookworms Corner Blog Spot
The Book Addict's Reviews
Dazzled by Books
Mar. 28th:
Holed Up In A Book
What Is That Book About
Carolyn M. Walker, Fiction Author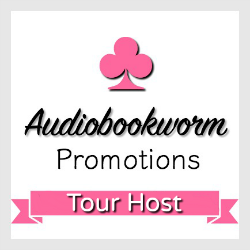 ➜Sign up as a host here