Author: Sofie Darling
Narrator: Mary Sarah
Length: 9 hours
Publisher: Sofie Darling
Released: Dec. 13, 2017
Genre: Historical Romance
Paris, September 1824

Lord Nicholas Asquith needs his wife. Too bad he broke her heart ten years ago.

Can he resist a second chance at the love he lost?

When Mariana catches the eye of the man at the center of an assassination plot, Nick puts aside their painful past and enlists her to obtain information by any means necessary, even if it means seducing the enemy agent.

Even if the thought makes his blood boil.

Only by keeping his distance from Mariana these last ten years was he able to pretend indifference to her. With every moment spent with her, he feels his tightly held control slipping.

Can she trust the spy who broke her heart?

Mariana spent the last decade forgetting Nick. Now she has the chance to best him at his own game, an opportunity she can't resist, even as her view of him begins to shift. Increasingly, she wants nothing more than to seduce her own husband.

It's only a matter of time before mad passion ignites, a passion never convincingly extinguished. A passion that insists on surrendering to the yearning of the flesh and, quite possibly, of the heart.



Sofie spent much of her twenties raising two boys and reading every book she could get her hands on. Once she realized that she was no longer satisfied with simply reading the books she loved, that she must write them, too, she decided to finish her degree and embark on a writing career. Mr. Darling and the boys gave her their wholehearted blessing.
When she's not writing heroes who make her swoon, she runs a marathon in a different state every year, visits crumbling medieval castles whenever she gets a chance, and enjoys a slightly codependent relationship with her beagle, Bosco.


Voice Arts Nominee (2016), Mary Sarah is known for her subtle, yet powerfully, evocative performances. With a penchant for dialects and love of culture, Sarah has spanned the globe and time, working with rich characters set across genres of the classics, history, romance, poetry and children's literature. Relz Reviewz states in reference to her rendering of Tamara Leigh's 'The Unveiling,' that," her mellifluous tones, excellent voicing of emotions in dialogue and varied and accurate accents of both male and female make her a pure joy to listen to," while her narration of "A Lady in the Smoke," was cited as, "masterly." Classically trained at The Riverside Shakespeare Academy and The Royal Shakespeare Company, Sarah loves to get to the heart of a word in order to release its' power and finds great comfort in the beauty of stories to transform and speak to us.

What I liked most about this experience is Sarah's voice narration. She does a really great job with each character. Each felt distinct and there is a good loving tone that lends its way to make for a great romance telling! I enjoyed her even pacing throughout and the emotions she does during tough scenes. It felt very thrilling just listening! I give the audio a 5/5.
As for the novel there is good and bad. The good would be the setting and the characterization. These are the best parts of the novel and I'm wuickly attached to the story and characters due to that. Where it falls short would be Marianna. She is an extremely bizarre and not realistic person. There are things done by her that I question a lot! Same with the powerful person here just giving up all their peer cuz we figured out their game, like what? I enjoyed character interactions and the twist of spying that gives a good thrill, but there are ultimately issues in how things are resolved. And for me this story is more a 3.5/5.
I received this audiobook as part of my participation in a blog tour with Audiobookworm Promotions. The tour is being sponsored by Sofie Darling. The gifting of this audiobook did not affect my opinion of it.

Q&A with Author Sofie Darling
How did you select your narrator?

Three Lessons in Seduction is my first published novel, and the task of finding a narrator felt a bit overwhelming. So I just started listening to books in my genre. It wasn't long before I came across Mary Sarah narrating a Tamara Leigh novel, and I fell in love with her performance. Mary Sarah has a way of expressing emotion that is, in my opinion, unparalleled. She blows me away with her skill.

How closely did you work with your narrator before and during the recording process? Did you give them any pronunciation tips or special insight into the characters?

We worked fairly closely together. Since this was my first experience with creating an audiobook, Mary Sarah was great at walking me through the process. I provided her with character breakdowns that included details like nationality, class, rank, and a few adjectives that pinpointed each character's defining characteristics. She's such a pro that she didn't need much more guidance from me.

Were there any real life inspirations behind your writing?

For Three Lessons, the city of Paris, both its past and its present, provided inspiration far beyond being a mere setting for the story. I had so much fun recreating locations that I'd visited in the 21st century into their 19th century counterparts. Paris itself became a fleshed-out character.

How do you manage to avoid burn-out? What do you do to maintain your enthusiasm for writing?

Travel is my number one way of avoiding burn-out. I must always, always have a trip booked and on the horizon. Even if the trip is nine months in the future, I know it's there. This helps my mind sink in to whatever project I'm working on, and the ticking clock provides the impetus to complete whatever goal I've set. Then, when I'm on the trip, that's when my batteries recharge, and I come home ready to write some more and book my next trip.

Is there a particular part of this story that you feel is more resonating in the audiobook performance than in the book format?

As Three Lessons is a romance, the emotion of the story ramps up as my hero and heroine find their way toward love. Any time Nick and Mariana are in a room together, Mary Sarah's masterful performance makes me feel every emotional response alongside them.

Are you an audiobook listener? What about the audiobook format appeals to you?

I became a voracious audiobook listener a few years ago when I was training for a marathon. Bored with the same old podcasts I'd been listening to on those long runs, I decided to branch out into audiobooks. I never looked back. During marathon training season, I can listen to one or two books a week. I love it.

What do you say to those who view listening to audiobooks as "cheating" or as inferior to "real reading"?

I'd invite them to look back to the Greeks, where storytelling began as an oral tradition with Homer. It was only much later that the Odyssey and the Iliad were put to paper. For me, it matters less how I receive an excellent story than that I do. I love the written word, but when spoken aloud, it can take on a whole other life.

Have any of your characters ever appeared in your dreams?

I'm not sure that any of my characters have appeared in my dreams, but I do this thing when my alarm goes off in the morning. I hit snooze and close my eyes. Then I go into this twilight state, half-asleep / half-awake, and allow my characters to wander around my head for ten minutes, until the alarm goes off again. Sometimes, they tell me what they want to do on the page today. Other times, they tell me they didn't like what they did yesterday, and I need to have another think about it. Either way, it provides me with a solid starting point for the day's writing.

What gets you out of a writing slump? What about a reading slump?

When I'm in a writing slump, I'll start reading in a different genre from what I'm writing. The same goes for reading. If all romances are starting to read the same to me, I'll pick up a cozy mystery or a non-fiction title, something that resets my brain and gives me some fresh ideas.

What's next for you?

Mary Sarah and I have begun recording Tempted by the Viscount, the follow-up to Three Lessons in Seduction, which releases in June.


Three Lessons in Seduction Giveaway: $50 Amazon Gift Card


Mar. 20th:
T's Stuff
The Book Junkie Reads . . .
Mar. 21st:
The Maiden's Court
Mar. 22nd:
What Is That Book About
Mar. 23rd:
Jazzy Book Reviews
The Bookworm Lodge
Mar. 24th:
Lynn's Romance Enthusiasm
Mar. 25th:
Lilly's Book World
Mar. 26th:
The Book Addict's Reviews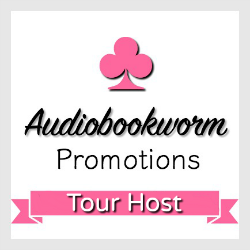 ➜Sign up as a host here