Author: Elizabeth Meyette
Narrator: Amy McFadden
Length: 7 hours 36 minutes
Publisher: Boris Publishing
Released: Jan. 23, 2018
Genre: Historical Romance
She had to leave him to save her father. He had to follow her to save his heart.
In August 1777, Jenny Sutton leaves Williamsburg, Virginia and the man she loves and sets sail for British occupied Manhattan to tend to her dying father. Aboard the Destiny, Jonathon Brentwood makes a request of Jenny that will entangle her in the network of spies serving the Patriot cause. With her father already under suspicion, Jenny's activities must be hidden from the watchful eyes of British troops. But she has caught the eye of British officer Lieutenant Nigel Ashby, who is aware of her sympathies, yet offers her protection through marriage. Only by accepting his proposal will Jenny avoid the hangman's noose…and lose Andrew forever.
Desperate to join—and protect—Jenny, Andrew Wentworth agrees to deliver messages to Patriot troops on his way to New York. His route brings him face to face with those suffering under British rule. The fight for independence and his desire to reach Jenny become intertwined. Arriving in Manhattan, Andrew is arrested as a spy by the British officer coercing Jenny into marriage. She may be saved from the gallows but will Andrew?
As war rages around them, Jenny and Andrew must find the courage to fight for their new country's freedom and their own eternal love.


Believer in dreams-come-true and self-confessed chocoholic, Elizabeth Meyette is the author of a little history … a little mystery … a little romance. The Cavanaugh House and its sequel, Buried Secrets, are mysteries set in 1968 in the Finger Lakes region of New York State. Love's Destiny, Love's Spirit, and Love's Courage are historical romances set during the American Revolution.
Elizabeth is an Amazon Best-selling author, a PAN (Published Authors Network) member of Romance Writers of America, a member of Sisters in Crime and a member of the Society of Children's Book Writers and Illustrators.
Before pursuing her writing career full time, Elizabeth taught English, Journalism, and Library Science/Technology. After retiring from teaching, Elizabeth embarked on her writing career full-time and, in addition to her four novels, has published poetry, magazine articles and her blog site, Meyette's Musings. A friend said of her, "You haven't retired, you've refired!"
Elizabeth and her husband Richard live in west Michigan where they enjoy the beauty of the Great Lakes. They have an agreement that she cannot cook on writing days after he endured burnt broccoli and overcooked chicken. Fortunately, Richard is an excellent cook.


Amy McFadden has narrated over 300 titles in Humor, Romance, Not-Super- Violent Thrillers– -and various (often delightfully ridiculous) combinations thereof.

She's an Audie Award Winner for The Brink (Short Stories); 4-time Audie Award Finalist in Humor, Lit Fic, Mystery/Thriller and Short Story; Earphones Award Winner in Romance, Mystery/Thriller; AudioFile's Top 10 Romances of 2016 and Top 100 books of 2017.
Meyette has written this amazing story! I love the details she has put into the romance as well as the history. I feel like I learned something but also had a fun time with the characters and their lives. There is good action with it being the American Revolution. And there is a lot of drama as well from that but also their families. I definitely recommend if you enjoy historical romances! I give her work a 5/5!
Amy does a great job with narration as well. Everything is smooth and evenly paced. The characters are distinct and I could really feel them in that setting. I loved listening and would definitely listen to more books with this narrator! I give it a 5/5!
I received this audiobook as part of my participation in a blog tour with Audiobookworm Promotions. The tour is being sponsored by Elizabeth Meyette. The gifting of this audiobook did not affect my opinion of it.

Q&A with Author Elizabeth Meyette
Tell us about the process of turning your book into an audiobook.

Love's Courage

is my first romance audiobook. Both of my mysteries are available in audiobook format, but since my other romances are traditionally published, I have no control over that. If I did, they, too, would be available for listening pleasure.




I have had such good response with my mysteries, that I knew I wanted to create this format for

Love's Courage

. I actually waited to finalize formatting for my ebook and print editions until I'd listened to the audiobook format because I catch revisions while I'm listening.

How closely did you work with your narrator before and during the recording process? Did you give them any pronunciation tips or special insight into the characters?

Amy McFadden is wonderful to work with. When I send her my manuscript, I include a character sheet listing brief character sketches. I'm a singer, so I like to include what voice range for each character (soprano, alto, tenor, baritone, bass). But Amy is so thorough and professional, that I don't want to dictate too much. When I heard her audition tape for The Cavanaugh House, my first audiobook, I almost cried I was so happy. She totally got my characters.


When I have revisions, sometimes I call rather than email her because we need to talk it through. Sometimes she reads my mind and will answer her phone and say, "You want me to do this …" and she is spot on. Her turn-around time on re-recording is excellent. I LOVE working with Amy.

Were there any real life inspirations behind your writing?

I had visited the Colonial Williamsburg/Jamestown area many years ago and fell in love with the history, imagining what life was like back then and the courage of people fighting for liberty. I wrote my first romance,

Love's Destiny,

soon after, though it wasn't published until 2012. Rich and I returned to Colonial Williamsburg in 2016 and spent a week there and in Yorktown so I could research my book.

How do you manage to avoid burn-out? What do you do to maintain your enthusiasm for writing?

This is a timely question since I just finished

Love's Courage

. When I'm working on a book, I drill down pretty hard, focusing on little else. My goal for 2017 is balance, so I am trying to be more human LOL. When I finish a book and publishing and marketing settles down, I often find myself at loose ends—what do I do next? Heck, what do I do when I wake up today? Without the intense focus of writing a specific book, I feel scattered. Maybe that's burn-out, maybe it's ADD.

Membership in writers' groups helps me tremendously. When I meet with other writers, their enthusiasm buoys me up. It's like a vaccination or something. As they talk about their projects and plans, ideas start to bubble up in my brain. It doesn't take long before I'm drilling down again.

Is there a particular part of this story that you feel is more resonating in the audiobook performance than in the book format?

I think as the conflict builds and life becomes more dangerous for Jenny and Andrew, Amy's narration adds intensity to the story and their world. Of course, dialogue is always enhanced as the characters become alive to the listener.

If you had the power to time travel, would you use it? If yes, when and where would you go?

Yes, as long as I can return to this time. Obviously, I love the American Revolution era, so I would travel to Colonial Williamsburg to experience that time. And I would definitely visit the apothecary shop because I am fascinated by how our ancestors used natural herbs and plants for healing. The apothecary shop is a vital site in

Love's Courage

because, in my story, that's where spies exchanged secret messages.

What do you say to those who view listening to audiobooks as "cheating" or as inferior to "real reading"?

I say "humbug." I loved college lectures because I'm an auditory learner. I think listening to an audiobook is as much reading as sitting with the print or ebook version in your hands. Plus, I think listening to the story adds a depth and dimension readers don't get if they lack a vivid imagination. When I listen to different voices, increased tempo as tension rises, tenderness coming through in a lover's voice, that makes the story more three dimensional to me.

Have any of your characters ever appeared in your dreams?

Not so much in my dreams, but they turn up in unexpected places. We were waiting at the gate to board our plane once, when I grabbed my husband's arm and whispered, "Rich, look! There's Marty!" He knew I had spotted a man who looked like he could play my Italian cop, Marty D'Amato in the movie version of

The Cavanaugh House

. The other day, I waited in the car while Rich went into a convenience store. A man walked by the doors who looked like Randy from

Love's Courage.

A few minutes later, a young guy came out who looked just like Andrew. That is always fun. Rich is never surprised, either.

In your opinion, what are the pros and cons of writing a stand-alone novel vs. writing a series?

Well, the pros of a series are you have a captive audience for every book after the first, and you've already created your world. Readers love revisiting favorite characters, so if they liked the first in the series, they'll return for more. As long as the author doesn't slough off on quality. The hard part for an author is the delicate balance of enough, but not too much, backstory. Ideally, a reader can pick up book three first and still understand the book.


On the other hand, a stand-alone may be all there is to a story. The richness of the story unfolds and comes to a satisfying conclusion. When the tale is told, don't cheapen it by trying to extend what isn't there.

What's next for you?

When a book is finished and published, I sometimes find myself feeling a bit scattered. I've started the third book in

The Cavanaugh House

series. My readers have been asking for it for a while. I'm excited about writing it, too, because I miss those characters and want to hang out with them again. Stay tuned…there will be another audiobook coming.

Elizabeth Meyette's Dream Cast for Love's Courage
Jenny Sutton – Daisy Ridley
Andrew Wentworth – Zac Efron
Jonathon Brentwood – Luke Hemsworth
Randy O'Connor – Colin Farrell
Constance Sutton – Sandra Bullock
Laurence Montclair – Hugh Jackman
Lucy Carter – Helen Bonham Carter


Love's Courage Giveaway: $50 Amazon Gift Card


Mar. 18th:
The Maiden's Court
The Book Junkie Reads . . .
Mar. 19th:
Jazzy Book Reviews
T's Stuff
Mar. 20th:
What Is That Book About
Mar. 21st:
Notes from 'Round the Bend
Mar. 22nd:
The Bookworm Lodge
Mar. 23rd:
The Book Addict's Reviews
Booktalk with Eileen
Mar. 24th:
Up 'Til Dawn Book Blog
Lilly's Book World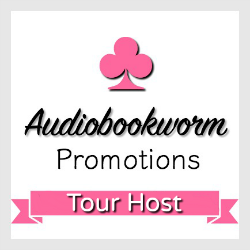 ➜Sign up as a host here