Author: Meredith Potts
Narrator: Lainie Pahos
Publisher: Meredith Potts
Series: The Daley Buzz Cozy Mysteries, Book 1
Released: Oct, 23, 2017
Genre: Cozy Mystery


Sabrina Daley is still haunted by the mysterious disappearance of her sister 10 years before. Even though the case went cold long ago, she keeps holding out hope that one day she will discover what happened to her sister. Sabrina's life is turned upside down again when she discovers her friend's dead body in the alley way behind her family's coffee shop. If that isn't bad enough, after a week of investigating, the local police appear to be stumped. Terrified about a second case going cold in town, Sabrina decides to take matters into her own hands. She sets out on her own, determined not to give up until she has brought her friend's killer to justice.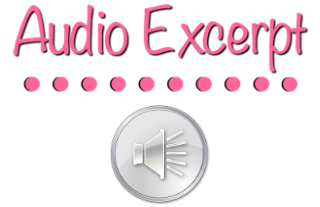 Meredith Potts loves corgis, cupcakes, and captivating books. Her mysteries usually feature all three.

Sign up to my audio book mailing list here and be the first to find out about my newest books.

Lainie Pahos is a Chicago native who is currently based in Los Angeles continuing her work on stage and screen.

I love a good cozy mystery and this is no exception! Potts has done a good job with the cuteness of this story. There are puns that make me chuckle and three plot lines that I found interesting. I will say however the sub plots were more interesting to me than the initial murder plot, mainly because there is a lot of mystery and intrigue over Sabrina's sister having disappeared and this haunted house. I do hope that we get more and more about those plot lines in each story until we have a full story or several stories about each one! I was able to keep interested with the novel. The characters are all really different and have interesting backstories, although I did at times dislike Sabrina. She came across as really abrasive in some aspects and I was surprised that she didn't get into any fights during her amateur sleuth investigation. I would like her character to try using honey next time unless she's in an overly emotional state, but if that's the case I'd like to see that in the story rather than having her shout for no reason at people. I would say I liked this story, but it is in no way my favorite cozy mystery. For me this reads about a 3.5/5 due to Sabrina being really rude throughout a lot of the book and the murder plot just not being as interesting as I'd like it to be.
Next we have narration by Pahos. I unfortunately did not like her narration much. She seemed to lack emotion while reading, and maybe it wasn't written in there. I mean I haven't read the book on its own, so it's quite possible that certain characters weren't written with any emotion, but I feel like she should have added it herself if that's the case. With people being monotone it felt really off in a lot of the conversation. She has a nice regular narration voice with the setting, I just didn't like much of her dialogue work. I will say her strong suit is with female characters. They all had pretty different voices and I could generally tell who was speaking. The men kind of sounded the same. So with this I will have to say her narration falls on the more 2.5/5 side. There are good things to it, but definitely needs work. As for the production standpoint there are a lot of things that should have been edited out. I can't fault the narrator for this, but basically the editing deserves a 1/5….. I look forward to the next book, hopefully this narrator improves as I am intrigued with some storylines and I'd love to continue listening!
I received this audiobook as part of my participation in a blog tour with Audiobookworm Promotions. The tour is being sponsored by Meredith Potts. The gifting of this audiobook did not affect my opinion of it.

Q&A with Narrator Lainie Pahos
How did you wind up narrating audiobooks? Was it always your goal or was it something you stumbled into by chance?

I am an actor/singer and wanted to make money on my own time doing what I'm trained to do! It's a fun gig to do on the side!
How do you manage to avoid burn-out? What do you do to maintain your enthusiasm for narrating?

I take lots of breaks! I only record for an hour at a time and then I will do push ups or sit ups or take my dog for a walk or something (I'm also a personal trainer so sitting and talking all day is hard for me!) When I come back from that I'm ready to go for another hour!

Are you an audiobook listener? What about the audiobook format appeals to you?

Yea! I listen to Audible a lot! I like to listen in the car or at the gym. I am very busy so it's hard for me to find time to sit down and read so I multitask!

What are your favorite and least favorite parts of narrating an audiobook?

I love getting to act and try out different character voices! It's a great way to use the skills that help me in my career.
Sitting for so long!! I need to take breaks and stay active! And it's hard on the voice too. Lots of tea with honey!

How did you decide how each character should sound in this title?

I look at the text and get context clues of where they're from or what they've been through and if the text doesn't say much then I invent a backstory for them!

What types of things are harmful to your voice?

Shouting and low voices. Many books written by men have a lot of male characters I find it difficult to record for long periods of time when I have to do so many different male voices.

If you had the power to time travel, would you use it? If yes, when and where would you go?

Oh, I'd absolutely use it!! I think I'd go back to different eras and see some of my favorite singers perform!

If you could narrate one book from your youth what would it be and why?

The Silverwing series. I just remember loving those little bat books so much!!

What do you say to those who view listening to audiobooks as "cheating" or as inferior to "real reading"?

I'd say that's incredibly dumb! Some people are auditory learners and they'll get more out of it if they listen to it. Other people have dyslexia and can't read very well. Plus some actors can bring books to life in a way someone who finds reading boring can't themselves. Some people are too busy to set time aside to read so they multitask with audiobooks. Everyone's situation is different and no one has a right to judge how others take in their entertainment.

Bonus question: Any funny anecdotes from inside the recording studio?

I have a very large selection of burps recorded should anyone need them for an animated series! And puppy sounds as well. I'm a "take your dog to work" kind of person!

Book One
Mar. 8th:
Mar. 9th:
Mar. 10th:
Mar. 11th:
Mar. 12th:
Mar. 13th:
Mar. 14th:
Book Two
Mar. 15th:
Mar. 16th:
Mar. 17th:
Mar. 18th:
Mar. 19th:
Mar. 20th:
Mar. 21st: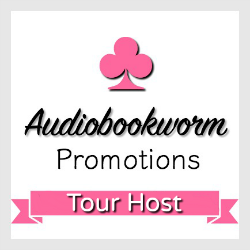 ➜Sign up as a host here