Author: Aubrey Wynne
Narrator: Sara K. Sheckells
Length: 3 hours 16 minutes
Publisher: Plato Publishing
Series: Enchanted Keepsakes, Book One
Released: Dec. 5, 2017
Genre: Romantic Suspense


A tortured soul meets a shattered heart….

Chloe Hicks' life consisted of an egocentric ex-husband, a pile of bills, and an equine business in foreclosure until a fire destroys the stable and her beloved ranch horse. What little hope she has left is smashed after the marshal suspects arson. She escapes the accusing eyes of her hometown, but not the memories and melancholy.

Jackson Hahn, Virginia Beach's local historian, has his eyes on the mysterious new woman in town. When she arrives in Pungo, he is struck by her haunting beauty and the raw pain in her eyes. Her descriptions of the odd events happening in her bungalow pique his curiosity.

The sexy historian distracts Chloe with the legend of a woman wrongly accused of witchcraft. She is drawn to the story and the similarities of events that plagued their lives. Perhaps the past can help heal the present. But danger lurks in the shadows….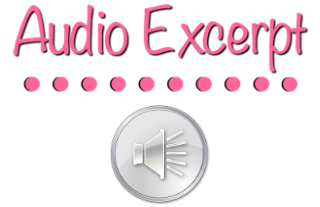 Bestselling and award-winning author Aubrey Wynne resides in the Midwest with her husband, dogs, horses, mule and barn cats. She is an elementary teacher by trade, champion of children and animals by conscience, and author by night. Obsessions include history, travel, trailriding and all things Christmas.
Her short stories, Merry Christmas, Henry and Pete's Mighty Purty Privies have won Readers Choice Awards and Dante's Gift received the 2016 Golden Quill, Heart of Excellence, and Aspen Gold award, as well as being a Maggie finalist.
Aubrey's medieval fantasy series launches in 2017 with Rolf's Quest. Besides the Chicago Christmas novellas, Aubrey will also release "A Vintage Romance" series inspired by tales of her stepfather, who served for the British Air Force in WWII. The stories will be set in the 40s & 50s.

Storytelling comprises the earliest memories of narrator, Sara Sheckells, and remains a constant in her life. She resides outside of Boston with her husband, and two children all of whom are voracious readers and audiobook listeners. Sara held a long-term career in higher education prior to establishing Sara Sounds, her voice artistry business. She especially enjoys narrating projects focusing on young adult themes, parenting, and historical fiction.

An on-air host at WERS 88.9 FM while attending Emerson College in Boston, MA, Sara was a co-founder and host of "The Playground," a children's music and spoken word program. She went on to volunteer for several years with Recording for the Blind and Dyslexic (now LearningAlly) where she narrated content ranging from textbooks to children's stories.

This is a very interesting story by Wynne. It can be confusing if you aren't expecting it. There is a back and forth between present and past in this novel. I enjoyed reading about Grace and Chloe both, although both of them also were breaking my heart with their troubles. The mystery aspect was also really good and had me sitting in my chair reading with a lot of suspense! I was truly captured by this story and would definitely love to read on in this series. I am glad that things were able to work out for Chloe in the end and that she was able to find someone worth loving, unlike her ex. There were good romantic moments in here as well that just gave me the tingly feels! I give it a 5/5!
The narration by Sheckells was great! I've listened to her before and have enjoyed past work. The characters were easily recognizable and she had a smooth voice. I give her audio a 5/5 as well!
I received this audiobook as part of my participation in a blog tour with Audiobookworm Promotions. The tour is being sponsored by Aubrey Wynne. The gifting of this audiobook did not affect my opinion of it.

Mar. 1st:
Mar. 4th:
Mar. 5th:
Mar. 6th:
Mar. 7th: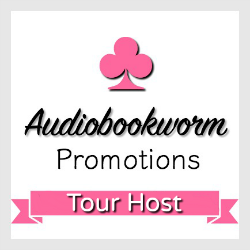 ➜Sign up as a host here