Author: Errin Stevens
Narrator: Sean Posvistak
Publisher: Errin Stevens
Released: Apr. 20, 2017
Series: The Mer Chronicles, Book 1
Length: 8 hours 37 minutes
Genre: Romantic Fantasy


For Kate Sweeting, love isn't in the air. It's in the water.

Since her father died, Kate Sweeting's home life has been in the pits, her well-being on life support. Her future looks desolate until she and her mother, Cara, make another plan: abandon their shriveled existence for more promising prospects on the coast, where Cara can play small-town librarian-bachelorette and Kate can figure out what's up with that secretive Blake family from the beach.

Everyone is eerily captivated with Kate and her mother, and Cara is the first to figure out why when the man of her dreams arrives all dripping and devoted and closed-mouthed about what he intends. Kate is willing to go along with their subterfuge for a while, but eventually makes a charge for the water to learn what her mother is hiding. Gabe Blake is there waiting for her…and so is someone considerably less friendly. By the time Kate navigates her way home, everything will have changed for her—what she feels, what she wants, and what she'll risk to be with the man she loves.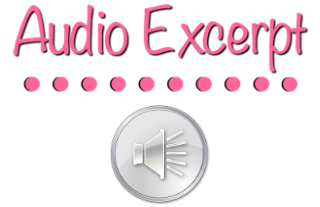 Errin Stevens writes paranormal romantic suspense stories from her home in Minnesota. When not wrestling with unruly narrative – or reading literary and commercial fiction like a fiend – you'll find her poring over seed catalogues (winter) or gardening (the other three days of the year).

Sean is an aspiring game developer who's used his years of work on Youtube to excel at audiobook narration.


This is a hard one for me…I was really stoked about reading a story about Merpeople, because there aren't many books that come across me about this type of fantasy creature. However once I got into reading it it turned into a horror novel, when it's supposed to be romantic! Now it's not actually horror with a guy with a chainsaw killing people left and right, it's a story that to me was pretty horrific. I found the story's lack of feminism very disturbing…and by that I mean it really focused on locking girls down and getting them pregnant and making them stay at home. Like what???? How is this romantic? How is a male character forcing you to stay at home with the children you didn't even want in the first place romantic? Basically Kate's personality changed a lot when she met Gabe and his friends. It was too bizarre. I guess if the story was going in a horror romance fantasy to show what can happen when falling in love with a magical creature, that they are not as cool as they seem. Like a Holly Black novel? Then I'd be more into it. However it seems that Stevens truly wrote this book to be romantic, but at least for me & I hope many people out there being forced to bare children when not wanted and staying home to stay with said children when not wanted and having a personality change when in a relationship with someone will not constitute as a sweet love story. As for the rest of the book outside of the romantic plot I felt that it had an interesting storyline and backstory to everything. I liked the mythology. I just hated the romance. So for me this book is a 3/5 at most.
The narration was good, but could not save the story in my opinion. Sean does a good job with the characters and differentiating between them. I enjoyed listening to his voice, however as I said above in certain areas of the book when I hated the romance it was truly hard to listen to him. (not his fault). Audio production seems good and clear! I'd say he was the best part of this audiobook, so he gets a 5/5!
I received this audiobook as part of my participation in a blog tour with Audiobookworm Promotions. The tour is being sponsored by Errin Stevens. The gifting of this audiobook did not affect my opinion of it.
Q&A with Author Errin Stevens
Tell us about the process of turning your book into an audiobook.

Well, I went to the ACX web site and did a LOT of internet research while I considered how to best approach my projects. I decided I don't much like how often we all get asked to create on the if-come, so even though it was expensive for me, I carved out a section of Updrift for use as a script and put the project up as a paid gig through the ACX production system. I got such wonderful responses from some truly talented narrators and was so agitated about choosing the right one. I co-opted the opinion of a longtime friend and actress to listen with me to help me figure it out! She told me to go with the one that pulled the "right" emotional response as I felt it… and since she and I both thought Sean's read was the most compelling, I made him an offer. Thankfully, he accepted.Sean was an amazing professional to work with. He made every edit I requested, did everything smoothly and beautifully, and the second I could amass my next pile of cash to produce the sequel, I contacted him to see if he'd be interested, and he jumped all over it. I'm really grateful for the care Sean took with my stories and can't recommend him highly enough.

How closely did you work with your narrator before and during the recording process?

Very closely, and Sean was the consummate professional throughout. He may remember the process differently, but just as proofing a written manuscript results in copy edits, the same little things come up in voice narration. I think there were two sentences in the whole of both works I asked Sean to re-read with a different tone. The rest was small stuff.

Was a possible audiobook recording something you were conscious of while writing?

No, but I found when I listened to auditions I did in fact have beliefs about how my characters should sound. As I write my third – and having produced two audiobooks at this point – I can say I'm thinking of it this time around. And it's a helpful perspective to have, has helped me refine my own narrative voice on the page, I think.

How closely did you work with your narrator before and during the recording process?

Very closely, and Sean was the consummate professional throughout. He may remember the process differently, but just as proofing a written manuscript results in copy edits, the same little things come up in voice narration. I think there were two sentences in the whole of both works I asked Sean to re-read with a different tone. The rest was small stuff.

Did you give them any pronunciation tips or special insight into the characters?

I did. I'm sure different narrators prefer different levels of involvement… and while I didn't provide a ton of background on the characters, I gave a little bit and that seemed to be enough for Sean. If there were pronunciation changes, I provided audio links to demonstrate.

Is there a particular part of this story that you feel is more resonating in the audiobook performance than in the book format?

Oh my goodness, yes. Sean's voice is just this terrific blend of compelling goodies, prompts for the listener to envision the story as well as hear it, and to feel more viscerally the tension the characters feel. And then I think his rich, resonant delivery does a much better job bringing both my hero and my antagonist to life.

If this title were being made into a TV series or movie, who would you cast to play the primary roles?

Oooo, that's a hard one. I think I'd cast Mads Mikkelsen as Peter, Colton Haynes as Gabe, and Saoirse Ronan as Kate.

Were there any real life inspirations behind your writing?

Although my stories are not at all retellings, the inspiration for Updrift was The Little Mermaid by Hans Christian Andersen. The little reflection of it I hope people see/enjoy is in the form of a character twist, since I modeled my bad guy after the original heroine. I.e., he was the one who risked everything and suffered the most for what he wanted.

Have any of your characters ever appeared in your dreams?

Do you mean have I been haunted?!??? YES!!!! Since I started writing these books, I seriously think about them all the time, even when I'm supposed to be paying attention to something or someone else. I'm pretty sure I've annoyed every single one of my family members and friends who have to repeat portions of their conversation to me. And yes, I think about scenes and what-ifs even in sleep!

What's next for you?

I'm going to finish Outrush this year if it kills me. And it might. Seriously, I think my brain got broke last year… 😉

Errin Stevens' "Mer" Top 10
"Rise Up" (song) by Thomas Jack & Jasmine Thompson. Addictive and hypnotic – give it a listen!

"Splash" (movie) is still as funny and adorable as ever.

"Mermaid" (book) by Carolyn Turgeon is a lovely reinterpretation of mermaid mythology, all adulted up.

"Robinson Crusoe" (book) by Daniel Dafoe is a revered classic for a reason. There are no merfolk but lots of ocean and it's yummy and you should read it.

"Gift from the Sea" (poetry anthology) by Ann Morrow Lindbergh is dreamy and thoughtful and just right.

"Calypso" (song) by Suzanne Vega combines ocean nymphs, a Greek hero, and folk rock music in the cleverest of ways. What's not to love?

"The Little Mermaid" (animated movie) will have you singing 'undah da see' for the rest of your natural born life.

"Pirates of the Caribbean: On Stranger Tides" (movie) has the BEST, most convincing mermaids the movie world has ever given us.

"The Mermaid" (poem) by Alfred Lord Tennyson is a warm bath of beauty you can take anytime you want.

"Pirates Who Don't Do Anything" (song/video) by Veggietales is HILARIOUS. Charming for grown-ups and little ones alike.

The Mer Chronicles Giveaway: $20 Amazon Gift Card

Book One
Feb. 22nd:
Feb. 23rd:
Feb. 24th:
Feb. 25th:
Feb. 26th:
Feb. 27th:
Feb. 28th:
Book Two
Mar. 1st:
Mar. 2nd:
Mar. 3rd:
Mar. 4th:
Mar. 5th:
Mar. 6th:
Mar. 7th: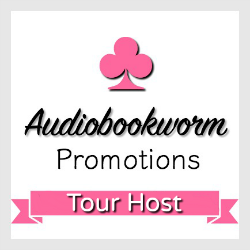 ➜Sign up as a host here