Author: D.T. Dyllin
Narrator: Ashley Holt
Length: 6 hours 59 minutes
Series: Starblind, Book 3
Publisher: Tik Tok Press
Released: Dec. 20, 2017
Genre: Romantic Science Fiction


Taken captive, experimented on, and rescued by a mysterious bounty hunter…all things Zula, The Pittsburgh's second-in command, didn't have on her to-do list. She isn't worried though. After all, as a Galvraron, she has her superior logic to rely on. At least she did….

Suddenly Zula finds her cognitive skills compromised by a device that puts her emotions in control, turning her entire world upside down. Add in the fact that she's forced to spend time with a man from her past, and soon Zula finds herself wondering: How does one fight adversaries such as love and lust? And does she really want to?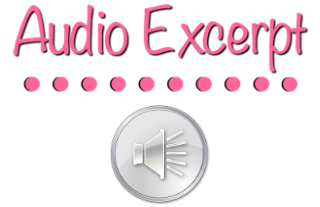 D.T. Dyllin is a bestselling author who writes paranormal, sci-fi, and contemporary romance. Basically, anything with a love story is her kryptonite. Her obsession with affairs-of-the-heart is what first drove her to begin twisting her own tales of scorching romance.

D.T. was born and raised in Pittsburgh, Pennsylvania. (Black & Gold for life, baby!) She now lives in Raleigh, North Carolina with her husband, and two spoiled German Shepherds.

Former NPR PBS FM radio host/announcer in a major media market, with a warm mezzo female voice. I have a background in opera and can present in English, Italian, German, French, Latin. With a background in the performing arts and opera, I can sing as well as do some accents.

Home includes a husband shaped person, 2 cats, volunteerism and an active online gaming presence.
No audiobook genre is taboo, which makes for very interesting dinner table discussion.

Member, Audio Producers Association

This is the last book in this boxset by Dyllin. It chronicles Zula's love story! I have loved the characters of each story so far. They are fun, romantic, and strong individuals. The storyline was awesome as well as the side plot that has been in each novel. I look forward to seeing how that gets wrapped up later on! The romance is sweet and steamy and definitely present. I'd recommend if you enjoy romance with your sci-fi. I give the audio book a 4/5.
For the narration Holt did a good job. I think she had good consistency with the characters and differences between each of them so I didn't get confused. I will say that the studio production itself seems to have gotten messed up. There was some kind of echoey feeling to the audio in parts. I won't dock that against the narrator but that dragged my audio score down to 3.5/5.
I received this audiobook as part of my participation in a blog tour with Audiobookworm Promotions. This tour is being sponsored by Spectrum Audiobooks. The gifting of this audiobook did not affect my opinion of it.

Q&A with Narrator Ashley Holt
Do you read reviews for your audiobooks?

Yes, and my husband wishes I wouldn't. 😉 People either love me or hate me. Years ago, an actor friend once told me that you shouldn't read reviews, because you might start to change your style based on what you read. Wise words, I think.

If so, which ones stand out to you most, positive or negative?

When people get what I'm trying to do with the character. Someone said about Starblind that they "loved Jane's sass and snark". Made my day! Um, negative? Do we really have to go there? I've had someone say I never should have been chosen for that book. Another time I had someone get angry at me because the author anthropomorphized animals. That just killed me, because I LOVED voicing those kittens. They were all boy cats, and I could have done it all day!

What type of the review comments do you find most constructive?

Things like "she spoke too quickly". That means the listener isn't getting everything I say! Also I found out that a lot of people listen at 1.5x speed. Again thats the radio voice creeping in. Radio is fast, because you have to hit certain marks at exactly the right time.

Who is your "dream author" that you would like to record for?

Not dream author as much as dream GENRE. LitRPG is fantastic. It combines many of my favorite things. (I was an onlinegamer long before women were accepted in that world)

If you could narrate one book from your youth what would it be and why?

Dickens, Dickens, Dickens.

What do you say to those who view listening to audiobooks as "cheating" or as inferior to "real reading"?

Here have your dope slap.

What bits of advice would you give to aspiring audiobook narrators?

Be patient, don't be afraid to ask for advice, be very careful about who you hire as a coach.

What's next for you?

I am currently working on:

Book 4 of the Starblind series!!!

A revision of a BDSM Best Seller I did a year ago.

A fictional history of Maria Luisa of Spain, wife to Leopold II, Holy Roman Emperor

A university textbook about an American woman who settled in Palestine in the 19th century

Main Street, by Sinclair Lewis (my first classic I am SO EXCITED)

A firefighter romance. I jokingly call it book 3 of the triumvirate. Because I have already done the sports romance (my life was VERY meta during that book) and the cop romance.

2 very dystopian novels, one by an Australian author that is BRILLIANT. The second one is by an Italian author, and I haven't gotten too far into it, but the premise is great and the translation is excellent.

An Encyclopedia of musical terms.

Bonus question: Any funny anecdotes from inside the recording studio?

Not so much from the studio, but its still funny. For a while, I kept getting sent auditions/books with lesbian lead characters. I was the go-to apparently. Coach says its the resonance in my voice. I did 19 short books about a lesbian dominiatrix, in addition to a couple of other full length books. After a while, my husband started to get shall we say, CONCERNED, which just cracked me up.

Mostly the in studio stuff are the "derps" we have. In the narrators group on Facebook, we have threads of the day where we post phrases that are tripping us up. Those can get pretty funny.

Starblind Series Giveaway: Amazon Echo Dot

Starblind
, Book 1
Feb. 6th:
Dab of Darkness Audiobook Reviews
Feb. 7th:
Feb. 8th:
Feb. 9th:
Feb. 10th:
Feb. 11th:
Feb. 12th:
Parallax
, Book 2
Feb. 13th:
Dab of Darkness Audiobook Reviews
Feb. 14th:
Feb. 15th:
Feb. 16th:
Feb. 17th:
Feb. 18th:
Feb. 19th:
Flux
, Book 3
Feb. 20th:
Dab of Darkness Audiobook Reviews
Feb. 21st:
Feb. 22nd:
Feb. 23rd:
Feb. 24th:
Feb. 25th:
Feb. 26th: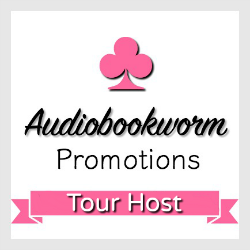 ➜Sign up as a host here