Author: D.T. Dyllin
Narrator: Ashley Holt
Length: 6 hours 52 minutes
Series: Starblind, Book 2
Publisher: Tik Tok Press
Released: Jul. 10, 2017
Genre: Romantic Science Fiction
Tamzea, a Mazatimz healer, found a home as part of the crew on the starship The Pittsburgh. But when a part of her past crashes into her present, she's forced to face the uncertainty of her future. Dragged back to a place Tamzea had hoped to leave in her worst nightmares, she discovers Eron, a man she thought dead. Determined to save each other, Tamzea and Eron must find a way to work together, despite their torrid past. With partial truths, and political games, will Tamzea be able to fix Eron, or is he too broken for even her to heal?




D.T. Dyllin is a bestselling author who writes paranormal, sci-fi, and contemporary romance. Basically, anything with a love story is her kryptonite. Her obsession with affairs-of-the-heart is what first drove her to begin twisting her own tales of scorching romance.

D.T. was born and raised in Pittsburgh, Pennsylvania. (Black & Gold for life, baby!) She now lives in Raleigh, North Carolina with her husband, and two spoiled German Shepherds.

Former NPR PBS FM radio host/announcer in a major media market, with a warm mezzo female voice. I have a background in opera and can present in English, Italian, German, French, Latin. With a background in the performing arts and opera, I can sing as well as do some accents.

Home includes a husband shaped person, 2 cats, volunteerism and an active online gaming presence.
No audiobook genre is taboo, which makes for very interesting dinner table discussion.

Member, Audio Producers Association

Dyllin is definitely a great author! This is the second in the series and I've been enjoying it. It's a romance scifi combo so it has come complexity and a lot of simple things as well. I really like it for the brain relaxation aspect and the warm feelings I get when I read/listen to romance. She's great with characterizations and plot building. I look forward to book 3! I give the story a 4.5/5.
Holt does a great job as narrator. She is good with the characters and their feelings. She isn't monotone, and the audio isn't choppy or too hard to hear. The quality is great and I appreciate that she has kept the same voices for previous characters in the series! I give it a 5/5!
I received this audiobook as part of my participation in a blog tour with Audiobookworm Promotions. This tour is being sponsored by Spectrum Audiobooks. The gifting of this audiobook did not affect my opinion of it.


Q&A with Narrator Ashley Holt
What about this title compelled you to audition as narrator?

The lead character. I geeked out bigtime over this title. I went online and downloaded art to represent the main characters, and printed them out and put them up on the walls. I really got into it!

How closely do you prefer to work with authors?

That is a difficult question to answer. Every author is different, and each experience is different. Having said that, DT stands out as being VERY different from most authors, to the point where we chat in email and talk about hockey more than books!

Who are your "accent inspirations"?

Another difficult question. I don't know if I have any. Coming from the opera world makes this a very different experience than a traditional American actor, because we are steeped in the language immediately. When opera singers have to sing in English, its often a very difficult transition! Did I answer the question???

How did you decide how each character should sound in this title?

Practice, a TON of practice and sounding them out in dialogue scenes. Although I now wish I hadn't chosen such a gruff voice for Dar, because he figures prominently in Book 4, and damn, that gets painful after a while, even with a ton of vocal warmup. I work with my coach on this a LOT, and she encourages me to put more variety in. It is a learned skill, so with every book I do, I hopefully get better!

What types of things are harmful to your voice?

4 hours of continually voicing a gruff character! Ha, no not really. The big no no? Alcohol the night before. Again, back to the opera training. Over 30 years of training (I started when I was 14) and I can feel changes in my vocal cords like THAT. My voice is my instrument, and even one drink the night before changes the COLOR and TIMBRE. Have 2 or 3, and I might not be able to record the next day at all, depending on what book I'm doing or what character.

Has anyone ever recognized you from your voice?

HA, yes! I mentioned I travel for the day job, and sometimes we drive. So one day we were gassing up at a station somewhere, and the clerk recognized my voice. It was great.

Have there been any characters that you really connected with?

I now tend to pick titles that have the bit of snark that I resonate with. Having said that, I did a time-travel alt history with a very saccharine sweet heroine that garned some very good reviews, so what do I know?

If you had the power to time travel, would you use it? If yes, when and where would you go?

SIGN ME UP. I would go to the year 1800, and become a student of Beethoven. I am obsessed with learning the piano – I always wanted to, and never studied. I can plunk out a few things, but I mean really immerse myself the way I did in voice lessons. Also, I am a dork for 19th century literature, especially Russian and Dickens, my favorite author.

How does audiobook narration differ from other types of voiceover work you've done?

I did classical music radio for afew years, and even there, where the style is not as much "in your face" as it would be for a rock station or talk radio, the radio style is still very INTENSE. When I work with my coaches, it is to get the "radio sound" out of my voice.


Starblind Series Giveaway: Amazon Echo Dot

Starblind
, Book 1
Feb. 6th:
Dab of Darkness Audiobook Reviews
The Book Junkie Reads . . .
T's Stuff
Feb. 7th:
Audiobook Romance
Jazzy Book Reviews
Feb. 8th:
Buried Under Books
Feb. 9th:
Notes from 'Round the Bend
La libreria di Beppe
Feb. 10th:
Lilly's Book World
Haddie's Haven
Feb. 11th:
Smada's Book Smack
Loves Great Reads
Feb. 12th:
The Book Addict's Reviews
Parallax
, Book 2
Feb. 13th:
Dab of Darkness Audiobook Reviews
The Book Junkie Reads . . .
Feb. 14th:
Audiobook Romance
T's Stuff
Feb. 15th:
Lilly's Book World
Jazzy Book Reviews
Feb. 16th:
Notes from 'Round the Bend
La libreria di Beppe
Feb. 17th:
Buried Under Books
Loves Great Reads
Feb. 18th:
Smada's Book Smack
Haddie's Haven
Feb. 19th:
The Book Addict's Reviews
Flux
, Book 3
Feb. 20th:
Dab of Darkness Audiobook Reviews
The Book Junkie Reads . . .
Feb. 21st:
Audiobook Romance
Feb. 22nd:
Up 'Til Dawn Book Blog
T's Stuff
Feb. 23rd:
Notes from 'Round the Bend
Feb. 24th:
Lilly's Book World
Haddie's Haven
Jazzy Book Reviews
Loves Great Reads
Feb. 25th:
Buried Under Books
Feb. 26th:
The Book Addict's Reviews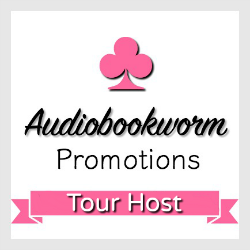 ➜Sign up as a host here