Author: Vicky Loebel
Narrators: Emily Beresford
Length: 5 hours 6 minutes
Series: Brides of Paradise, Book One
Publisher: Pentachronistic Press
Released: Nov. 28, 2017
Genre: Contemporary Romance
When Anna Williams lands a spot on the Vacation Bride reality show, she's hoping to give her sick father a break from the Milwaukee winter, not win a rich husband. Which is good, because the hunky maintenance man whose broad shoulders and clear blue eyes have caught her attention is neither rich nor part of the contest, is he?
Chris Andersen was a disinherited resort brat until his uncle's family crashed their private helicopter during an argument over money. Now Chris is a secret billionaire, determined to make the Paradise Resort a success on its own. To pay for improvements, he's hosting his cousin's Internet reality series, Vacation Bride, a show where women compete to win a rich husband. The women are silly and the show's a lot of work, but the publicity seems worth it. At least until Chris finds out he may be entering the contest himself as first prize.


Vicky Loebel began her professional life as a systems programmer for NASA and moved through successively more challenging careers before settling in as a writer of tightly-plotted, romantic fiction. She lives on the slopes of Mt. Lemmon, AZ with her sister, three dogs, a rotating assortment of children, and a husband who has the patience of a saint.

Emily Beresford is a professional audiobook narrator who is a nerd for books, no matter the genre. In 2013 she was nominated for an Audie Award and received an Earphones Award from AudioFile magazine, for her work on the Multi-Voice title October Mourning. She lives in Michigan with her wonderful husband, and two amazing children.


It's  a fairly simple and cute plot for a romance. Loebel has written a sweet tale with Ana and finding love on a reality tv show. It brings to life those silly shows and adds that to the novel to make it something more exciting than a traditional contemporary. It was funny that she believed she wouldn't find love, because she's the main character in a love story! Kidding aside I enjoyed her character and her interactions with others and was glad she wasn't head over heels with certain situations. I give the story a 4/5 (there were some cheesy moments).
Narration was excellent! It had a great studio production, nothing was skipping or had weird beats. Beresford herself does a nice job with voicing these characters! I got into it probably more so due to the audio. I give it a 5/5!
I received this audiobook as part of my participation in a blog tour with Audiobookworm Promotions. The tour is being sponsored by Vicky Loebel. The gifting of this audiobook did not affect my opinion of it.

Q&A with Author Vicky Loebel
Tell us about the process of turning your book into an audiobook.

I was extremely lucky making an audiobook of "Vacation Bride" because I knew Emily Beresford from working on two previous audio projects. All I had to do for this one was email Emily to get on her production schedule and deliver the book file. She took care of the rest.

Do you believe certain types of writing translate better into audiobook format?

Humor is a challenge because you've got to find a narrator who can read your mind and telepathically figure out the right comic timing for the narration. I was lucky enough to find Emily before I realized how tough this is, or my fingernails might have been a lot more chewed.

Was a possible audiobook recording something you were conscious of while writing?

Since this is my third audiobook, I actually did think about how well it would translate into audio while I was editing and polishing the manuscript. Specifically, I tried to keep the sentence construction a little simpler so the poor narrator could catch her breath.

Were there any real life inspirations behind your writing?

Turquoise water 🙂 I took a lot of inspiration from research into the Caribbean and the US Virgin Islands — gazing longingly through webcams, watching Caribbean shows on cable TV. My secret hope is to inspire a lot of future tropical vacations.

Are you an audiobook listener? What about the audiobook format appeals to you?

I love audiobooks! I started checking them out from the library (remember CDs?) years ago to listen to while commuting, and they quickly expanded to brighten chores, exercise, and rocking babies at two in the morning. Along the way, I saw the added dimension a great narrator brings to a story and discovered many new authors while sampling books by beloved narrators. In my opinion, it's perfect,

Is there a particular part of this story that you feel is more resonating in the audiobook performance than in the book format?

Emily really provides the sense of wonder that my heroine Anna feels exploring the Virgin Islands and encountering unexpected luxuries, like her visit to a megayacht.

How did you celebrate after finishing this novel?

Well, let's see, there was the megayacht cruise to the US Virgin Islands…oh wait…that was a dream. In real life, we threw a terrific Facebook launch party with games, gift cards, and tropical-themed prizes. It was a hoot!

In your opinion, what are the pros and cons of writing a stand-alone novel vs. writing a series?

I think that both as a writer and reader, there's nothing more satisfying than to fall in love with a place and group of characters and then go back and revisit them for additional romance and adventure. On the other hand, stand-alone novels sometimes have a little more freshness and energy.

Have any of your characters ever appeared in your dreams?

They like to show up at the end of a project and tell me all the much wittier things they would have said if I'd listened to them in the first place. Thank goodness for revisions!


Vacation Bride Giveaway: $25 Starbucks Gift Card


Feb. 4th:
T's Stuff
The Book Junkie Reads . . .
Feb. 5th:
Lilly's Book World
Jazzy Book Reviews
Feb. 6th:
London's Scribbles
Dab of Darkness Audiobook Reviews
Feb. 7th:
Lynn's Romance Enthusiasm
The Bookworm Lodge
Feb. 8th:
What Is That Book About
Feb. 9th:
The Book Addict's Reviews
Guilty Indulgence Book Club
Feb. 10th:
Audiobook Romance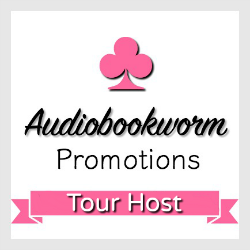 ➜Sign up as a host here