Author: Stacy Kestwick
Narrators: Stephen Dexter, Tracy Marks
Length: 9 hours 5 minutes
Publisher: Stacy Kestwick
Released: Dec. 4, 2017
Genre: Contemporary Romance


Traditions are important. Especially in the South. College football. Rivalries. Tailgating. Halftime shows. Some things just don't change. Until Reese Holland shows up with her long legs and no-bullshit attitude to audition for the prestigious all-male Rodner University snare line. It doesn't matter how much hazing she has to endure from Laird Bronson, with his narrowed green eyes and arrogant smirk. She wants that damn spot, and she's more than good enough to earn it. She expects there to be tension. Even friction. But not sparks hot enough to burn the entire campus down.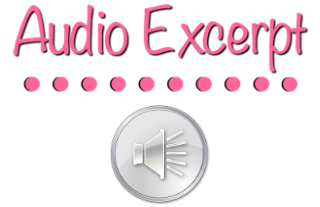 USA Today bestseller Stacy Kestwick is a Southern girl who firmly believes mornings should be outlawed. Her perfect day would include puppies, carbohydrates, and lounging on a hammock with a good book. No adulting, cleaning, or bacon allowed.

Tracy Marks has been acting onstage and onscreen since she was 12, and has been narrating audiobooks for 4 years. She lives in Chicago with her boyfriend and adorable dog, and considers herself very lucky to have an excuse to stay indoors in her toasty little booth during the cold winter months. Bringing heart, heat, vulnerability, and humor to her work, she has a passion for bringing love stories to life.
Stephen always wanted to be an audiobook narrator. As someone who never liked the whole "reading silently" thing, and has had a lifelong penchant for performing and flair for the dramatic, it was inevitable that he would be doing this for a living. With dozens of titles to his credit, a majority of them steamy romance novels, he has had the pleasure of voicing characters from the Great Plains of Texas, the bayous of Louisiana, the streets of South Boston, the dungeons of a vampire's castle, the deserts of Mars, and everything in between. It has been an honor to bring such amazing stories by Penny Reid (Marriage Of Inconvenience), Krista & Becca Ritchie (Hothouse Flower), Lex Martin (Shameless), Mia Sheridan (Kyland), and so many more incredibly talented authors, to life. Be sure to check him out on social media, Audible.com, ACX.com, and at http://www.stephendexter.com. SAG-AFTRA/AEA. Happy listening!
I would like to say first, I was really excited to listen to this audio because of the movie Drumline haha. But that aside, the story is actually really interesting. I wasn't aware that a drumline was more male dominated and I enjoyed the insights that Kestwick had into the plot and the character. I thought Reese was a really strong character and I enjoyed that she didn't let other people get her down. Reese herself pretty much makes me love the book. I also thought the romance was a good add in, although honestly I found the plot to be more interesting. It is a steamy romance, so I wouldn't recommend for those who are more into clean romances. I give the story a 4.5/5 stars.
As for the narration I was happy to see a dual one! It always helps when there are two main characters, especially when we are getting view points from the main characters. It also usually helps out a lot in romance novels is what I've noticed. I liked Dexter's narration best. He had this nice quality to his voice and it was very steady. While sometimes Marks' was a little breathy and quiet. I feel like she was attempting to put overt sexiness into the characters' voices. But it didn't play off that well. Overall the sound quality was great and didn't have any skips. I'd probably give the audio a 4/5 stars.
I received this audiobook as part of my participation in a blog tour with Audiobookworm Promotions. The tour is being sponsored by Stacy Kestwick. The gifting of this audiobook did not affect my opinion of it.

Q&A with Narrator Tracy Marks & Stephen Dexter
How did you wind up narrating audiobooks? Was it always your goal or was it something you stumbled into by chance?

Tracy: I didn't always want to be a narrator, but once I found narration I knew that I'd pretty much found my dream job! I have a pretty extensive background in theatre — I did my first play when I was twelve and never stopped. I studied theatre in my undergrad, and even went back to get my MFA in acting. It was after grad school that I was having drinks with a friend of mine who lived in New York, and she told me that she'd been doing audiobook narration at Audible Studios. We talked about it for a bit, and that night I went home with a new goal — to become an audiobook narrator. That was 4 years ago, and almost two years ago I went full-time with narration.
It truly is the most amazing job in the world, or I guess more importantly, the perfect fit for me! I don't mind spending hours a day in a little tiny box talking to myself. 🙂 And even though I have a theatre background, I've always found myself drawn to little tiny 20 seat theatres or on-camera work, because I like intimate storytelling. Well, nothing is more intimate than telling a story directly into someone's ear!

Stephen:

When I was in my last semester at my acting conservatory, an Audible producer came along with a veteran narrator and did a workshop and talked about the differences between types of narration (audiobook vs commercial vs animation) and we did practice runs while they gave us feedback. I volunteered as much as I could while they were there and when it was over I got his card and asked to audition in the future. I got in touch with him and was given some sides to record and a background profile to fill out. Within 2 or 3 weeks, I had my first business nonfiction title to narrate. It was a great learning experience to start with because there weren't multiple characters, it was just straight narration to start with. And it felt so natural and I loved it.

A lot of narrators seem to have a background in theatre. Is that something you think is essential to a successful narration career?

Tracy: It probably isn't essential (there's always someone out there that's the exception to the rule!) but I think it helps so much. I've spent years as a theatre actor developing and deepening my understanding of story arc, character development, subtext, action/objective, voice and vocal health, accents and dialects, and on and on. And every single one of those skills has helped me as a narrator. There are a lot of skills that are specific to narration — acting your heart out without moving around too much so the mic doesn't pick up a bunch of rustling noises, for one! — but a lot of what I learned as a theatre actor translates directly over to narration. Telling a good story is an art, and the best narrators i know keep pushing themselves to be better, and they stay curious and excited about the craft of narration!
Stephen:

I don't think it's essential, although I personally have that background and it helps you train your voice – from when you had to perform 8x a week out loud without a microphone and still make it sound natural. It's an incredible gift to have that training and it helps, but voice classes are another way people can get into this. And practice, practice, practice. You need to have the tools to honor the author's vision, whether it's an audiobook for an author or theater for a playwright.

How closely do you prefer to work with authors?

Tracy: This is probably my theatre background showing, but I really like collaborating with authors (and my co-narrator if it's a dual POV book!). There will always be a bit of a leap of faith on the author's part, because at the end of the day it's just me alone in a booth bringing their baby to life in audio. But I spend a lot of time in my prep talking with the author, asking them questions about the characters, accents, name pronunciations, etc. I do everything I can to make sure I'm as tuned in as possible to their vision for the book before I start narrating.
Stephen:

I like to work very closely, it's their baby and they put so much work into writing and publishing and they're gracious enough to trust me to give voices to these characters so I want to know as much as they're willing to tell me, how they hear them, about their personalities and relationships with the other characters. Some authors give a lot of feedback, some say it's up to me. I reach out to the author and/or the co-narrator to make sure we're all on the same page. Then I either go into the studio or do it at my home studio.

Who are your "accent inspirations"?

Tracy:

I don't think I have accent inspirations, exactly… but I do work with a dialect coach whenever I have an accent that's new to me pop up in a book. Then I spend weeks and weeks talking to my boyfriend in whatever the accent is, until I feel like I've got it settled into my body. In a play, I'd work with a coach, and then learn my lines in the accent, and fine-tune the accent throughout rehearsals. But in a book, I have to know the accent well enough to read in dialect right off the page. So it takes a lot of work to prepare!

One thing I do have, instead of accent inspirations, is touchstone phrases that help me plug into an accent quickly — something that I can always say with that accent. For Scottish, my phrase is "I don't know!" For Russian, it's, "Stir the oatmeal." For Irish, it's, "What're you talking about?"

Do you read reviews for your audiobooks?

Tracy:

Yes. Sometimes I have to gird myself first, but I do. I think it matters what listeners think! Not that I'm going to please everyone all the time, but if there are a lot of comments that seem to have a common theme, I'll take that seriously as I continue to grow and improve as a narrator.

If so, which ones stand out to you most, positive or negative?

Tracy:

The negative, which kinda sucks, and I'm trying to change that. I've always been kind of bad at taking compliments, so when I get good reviews I don't quite know how to absorb them into my brain — whereas the negative ones lodge right in there, set up camp, and stick around for a while, lol!

How did you decide how each character should sound?

Stephen:

In Drumline, in talking with the author and Tracy and then just reading the book, I started to get a picture of the character and their traits, and I start to speak in his voice and then add the accent which adds a certain attitude to it. Like in Drumline, he started out gruff and there's an evolution and a journey, so then I got softer, or during the intimate scenes your voice obviously changes. You just let the character inform you how he sounds.

Have there been any characters you really connected with?

Stephen:

In every book I've narrated, I feel like there has to be – just like in acting, and I don't necessarily distinguish between the two. In either case you're telling the story and you have to find some common ground to connect to. With every character, I try as best I can to see where they're coming from—to see their objectives and their motivations.

What would you say to those who say listening to audiobooks is cheating or inferior to real reading?

Stephen:

Fuck. You… No. I understand that a little bit, I'm a used book fiend, the look and smell of the yellowing pages, and the tangible book in my hands, but I've listened to several other audiobooks that I've loved and I think it's the same as watching a movie or a TV show, it's just a different medium and you're translating it into something else and it might be better or worse. It's a very individual thing. Like the whole book vs. movie debate. Yes, you're reading it verbatim, but maybe the narrator makes it come alive in a new way that you didn't get just from reading the book in your own head.

What's next for you?

Tracy:

I have a lot of really exciting stuff on the horizon for 2018! I'll be working with Lauren Landish, Sosie Frost, and LA Fiore in January, and I'm also under final consideration for a play that would start rehearsals in the new year. That's really exciting, because I've cut back on theatre work as narration has started to keep me busier and busier. But in my ideal world, I'd do a play or two a year alongside my narration work. I think narration has made me a better actor, and continuing to do theatre and be challenged by other actors will make me a better narrator.

Stephen:

As far as audiobooks go, I'm recording Blood Slave by Izzy Shows, book 2 in the Ruled by Blood series. She's Anne Rice with armor on, very powerful female driven characters and stories. It's a very star-crossed lovers type of story. Then after that is Marriage of Inconvenience by Penny Reid where I get to do a South Boston accent, which I'm really excited about. Can't wait to get started on that one.

Any funny anecdotes from inside the recording studio?

Stephen:

Yes. It's hard to pin just one, I think when you deal for the most part with romance novels and you're narrating a lot of scenes of physical intimacy, some more graphic than others, I think it makes it a lot of fun and I have had to stop to either shake my head or laugh or go call my mother and tell her to never listen to this book, because of the euphemisms of the different sexual acts and how creative authors can be in those scenes. To read the male perspective written by a woman is very, very interesting, especially when it comes to sex. To see, wow, this is how women think men think and sometimes it's spot on and other times it's just really… funny, and educational in itself.
Q&A with Author Stacy Kestwick
Tell us about the process of turning your book into an audiobook.

I have to admit, I was a complete newbie to the audiobook process. I knew nothing. I learned some of the basics from my author buddies who were seasoned pros, and then trusted my narrators to steer me along the right path. They were both beyond patient as they guided me through the steps. I think Tracy even went so far as to send me screen shots with step by step instructions at times.

Was a possible audiobook recording something you were conscious of while writing?

While creating an audiobook for Drumline was one of my goals with this project, it wasn't something I really thought about as I wrote. The characters were telling their story and I was simply making sure I did it justice. I was more concerned with word choice, pacing, sexual tension, side plots, vivid descriptions, and all the various ingredients that go into the recipe for a great New Adult romance.

How did you select your narrator?

Tracy had actually reached out to me after reading my debut novel, Wet, but at the time, I was in graduate school and the thought of exploring audiobooks was too overwhelming. But once I finished Drumline, and started exploring the various narrators out there, I stumbled upon her again by chance and loved a sample of hers I found, then remembered we'd already talked once and it was clearly meant to be a match.

To find my male narrator, I searched my author friends books on audible and listened to their samples to see who jumped out at me. I heard Stephen Dexter on a sample of one of Krista and Becca Ritchie's books, then realized my critique partner Lex Martin had used him too. She gave him a glowing recommendation, and that sealed the deal for wanting to use him.

Were there any real life inspirations behind your writing?

Well, for Drumline, I was in the marching band both in high school and for two years at the college level. I played cymbals my first year, then switched over to colorguard the rest of the time. Hazing did play a role in my college experiences, although nothing so bad as to make the nightly news, and it seemed like a relevant topic to explore — without going too dark with it.

How do you manage to avoid burn-out? What do you do to maintain your enthusiasm for writing?

I go to book signings. Nothing is more uplifting than the enthusiasm of readers getting to meet their favorite authors. And getting some face-to-face time with your author colleagues in what is often a lonely job is priceless, solidifying those relationships that had only existed on a screen in the past.

Is there a particular part of this story that you feel is more resonating in the audiobook performance than in the book format?

Oh, the sexy scenes for sure. Especially the first time Laird and Reese have sex. I blushed so hard listening to that chapter, and had my eyes half covered. It's so much more deliciously dirty in audio than it will ever be in black-and-white.

If this title were being made into a TV series or movie, who would you cast to play the primary roles?

I'd love to see Blake Lively as Reese and Colton Haynes as Laird. 🙂

What gets you out of a writing slump? What about a reading slump?

Talking to other authors and readers gets me out of a writing slump. Authors understand the feeling and the pressure of the looming deadline, and I'm lucky enough to have a really fantastic network of author friends to lean on when I need it, who are great at peptalks and ass-kicking, depending which I need more. And my readers group – Stacy Kestwick's The Wreck on Facebook – is my safe place. It's a super active bunch of the readers who buoy me up every day. I always want to make them proud and they help keep me going.

Honestly, I haven't been in a reading slump in ages. There are so many good books out there in every conceivable trope just waiting to be devoured. But certainly, a reread of a perennial favorite is a good way to beat a slump. I reread Jay Crownover's Rule and Sierra Simone's historical Ivy Leavold series this year.

What's next for you?

I'm starting a cowriting project with the amazing Hazel James that we'll release under the pen name Rory Hale. And I'm starting a new trilogy that I'm still in the midst of the background research for, but I'm so freaking excited about it. It's going to be hotter than my previous stuff, with some voyeurism and exhibitionism coming into play.

Stacy Kestwick's Top 10 Perks of Being An Author
Being utterly in control of the product you put out there.

You can work on your own schedule at your own pace wherever you want.

No need for pants or a bra.

Author friends are the best friends to have.

Getting to explore new worlds and take readers on an adventure of your choosing.

It's totally appropriate to use the word fuck as a noun, verb, and adjective.

Reading books is basically a required part of the job.

Hot guy pics are definitely a required part of the job.

Naming characters after people you love… or hate.

Seeing your name on the cover of a book you wrote and hearing people talk about how much they loved it.
With Stacy Kestwick
Waffle fries or curly fries? Waffle fries, so you can really load up the condiments. Honey mustard is better than ketchup.

GIF with a hard g or soft g? Hard, because some things are better hard. 😉

Fantasy or science-fiction? Science fiction. I'm a geek at heart.

Superman or Batman? Well, there are some great Batman jokes in Drumline, but I personally like the idea of the guy-you-don't-expect being the hero.

Text message or call? Text! Unless it's my mom, then calling is easier.

Pancakes or waffles? Waffles! Even better? Cinnamon-roll waffles – just smoosh refrigerated cinnamon dough in the waffle maker, then top with the frosting.

Doctor Who or the Walking Dead? Walking Dead – I'm a Georgia girl!

TV Shows or movies? I rarely have time for either anymore, but I'll go with TV shows. The twisted plotlines drag me in and the mini cliffhangers every week are a lesson in themselves in great writing.

Facebook or Twitter? Facebook. I talk too much to limit myself to a certain number of characters.

Alice in Wonderland or Robinson Crusoe? Alice. It just seems so trippy.

Being too warm or too cold? I'm always cold. Give me too warm anyday just for a change.

Netflix or Hulu? Hulu, so I can watch my favorite shows without commercials. I'm still mourning the cancellation of Pitch with Mark Paul Gosselar.

Work Hard or Play Hard? Both. Also nap hard.

Passenger or Driver? Passenger. So I can nap. Unless the driver is the only one who gets to control the radio. Then I want to drive.

Amusement Park or Day at the Beach? Beach. Nothing beats laying in a hammock on a dock with a great book and a cold fruity drink. And napping in the sun. (Do you sense a theme yet?)

Honesty or Other's Feelings? Lord, I suck at tact, so I probably lean a little too far toward honesty.

Movie at Home or Movie at the Theater? Depends what it is. Some movies are just better on the big screen. But at home, you don't have to wear pants. Or a bra.

Drumline Giveaway: $25 Amazon Gift Card

Feb. 1st:
The Book Junkie Reads . . .
Up 'Til Dawn Book Blog
Love Read Listen
UBH
Book's, Babe's and HEA's
Sasha Says

Feb. 2nd:
The Book Disciple
Dirty Bad Bloggers
Smada's Book Smack
Sweet Red Reads

Feb. 3rd:
Can't Quit Books
Lover of Big Books Cannot Lie
Bobo's Book Bank

Feb. 4th:
Next Book Review
Lisa Loves Literature
Cali Book Reviews

Feb. 5th:
Never Too Many To Read
The Bookworm Lodge
Mile High KINK Book Club
Book Babes Unite
Smashly Bookalicous Reviewing Chicks

Feb. 6th:
Lilly's Book World
SERIESous Book Reviews
KT's Book Blog and Review

Feb. 7th:
A Page to Turn
Haddie's Haven
The Book Addict's Reviews
Bookworms Corner
London's Scribbles
Aaly and The Books
Rachel Loren's Love of Reading
Books n Wine
In Patti's Imagination
Reading in Sarah's Corner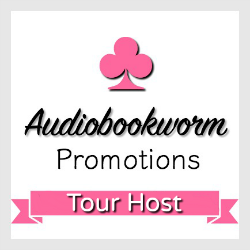 ➜Sign up as a host here