Author: J.P. Wright
Narrators: Claire M. James
Length: 7 hours 30 minutes
Publisher: J.P. Wright
Released: Dec. 12, 2016
Genre: Humor
Here is a country house murder mystery of sorts, for daughters and their mothers, and anyone else who wants to learn the correct way to eat a scone.

Violet has to prepare for her Home Economics assessment, but with a house full of guests and a lunatic sister playing detective, how will she ever get it done? And if the dog did not destroy her mother's cake, who did? Did she really see someone lurking down at the gatehouse? Which one is the bay tree, and what does nutmeg look like anyway? Should self-confessed teachers be allowed out into society?

All these questions must be answered before the weekend is over.




JP Wright lives in the south of England. Between the demands of his day-job, his duties as amanuensis to the Tickham girls, digging his garden, cycling, running and spending time with his own beautiful girls, he sometimes finds time to write for himself.


I am UK based London trained actress who now focuses on audiobook narration, writing and voice-over work. My natural accent is RP, but I can also meander happily around the British Isles. I have lived in Australia, so can give it a go…but I'm not native by any means! And let's not forget that any English person worth their salt can fling a few phrases around in a Southern American Drawl.

Y'all have a good day now, y'all.

I'm always happy to hear from authors, producers, readers and listeners!
I first would like to emphasize that this is not a book for everyone. It's a cozy mystery with young individuals as the main characters. That means it's somewhat cheesy as a mystery and the characters are going to bicker like little kids would. That being said I highly enjoyed my experience!
Wright does an excellent job of capturing how young girls would act and especially sibling rivalry. I can look back at my own family and see some similarities between my younger sister and I. I thought the plot was cute and the mystery, though not too complicated, had a lot of fun elements. I'd give it a 4/5.
The narration was superb! I could tell the differences between the sisters even though they had similar voices and thought the pacing was great! The studio production was smooth and clear. I didn't really find any hiccups with the performance at all. I loved their emphasis on certain scenes and thought it brought a lightheartedness to the story. I'd give it a 5/5!
I received this audiobook as part of my participation in a blog tour with Audiobookworm Promotions. The tour is being sponsored by J.P. Wright. The gifting of this audiobook did not affect my opinion of it.

Q&A with Author J.P. Wright
Was a possible audiobook recording something you were conscious of while writing?

It was not something I considered at all at that stage. Now, having had the experience of hearing someone else perform my words, I am writing the next one with that possibility in mind. I think it will improve my writing: seeking clarity and beauty in sound might lead me to clarity and beauty on the page.

How closely did you work with your narrator before and during the recording process? Did you give them any pronunciation tips or special insight into the characters?

I think I gave brief notes on the two girls, but very little else. I trusted in the brilliance of the writing <ahem> or the skill of the narrator.

Is there a particular part of this story that you feel is more resonating in the audiobook performance than in the book format?

I love listening to the dialogue. The minor characters have more distinctive voices in the audiobook, and now in my mind too, having heard it.

If you had the power to time travel, would you use it? If yes, when and where would you go?

Would time spent travelling be time lost from where I am now? In that case, no I'd not go. Too much to do here.

What do you say to those who view listening to audiobooks as "cheating" or as inferior to "real reading"?

After the age of five or six, reading is not about practising the mechanics of getting the words from page to tongue, but about engaging the imagination, considering the suggestions the author might be making about life, entering imagined worlds. These can be done as well by careful listening as by careful reading.

How did you celebrate after finishing this novel?

I'll tell you when I'm sure it's finished.

What bits of advice would you give to aspiring authors?

"Are you sure the world needs your dreary teen vampires?"

Do you have any tips for authors going through the process of turning their books into audiobooks?

Read it aloud yourself first – or get your computer to do it. Better to find errors or awkward phrasing then, rather than ask your narrator to re-record.

What's next for you?

I'm nearing the end of 'French for Girls', and have a half-completed draft of 'Biology ..' waiting to be taken back up. There will be a lot of polishing before I can consider getting those caterpillars transformed into audio butterflies.

J.P. Wright's Top 10
Perks of Being An Author
The freedom and requirement to explore ideas: having to present them for others forces me to consider carefully and explore deeply what I am trying to say..

It's a good excuse to be talking to yourself.

Venting, revenge, redress of past wrongs.

Reading other books is 'research', ditto staring out of the window, watching the clouds, browsing dictionaries, listening to rivers, sitting in cafes listening in.

Have you been out there lately? Better stay inside and write.

Travelling without leaving my comfy chair.

I can drink coffee at the same time; wine, I have found less helpful.

They say material poverty is good for your soul.

Every now and then, an idea or a phrase appears at the tip of the pen or the point of the cursor, that surprises and delights me.

Somewhere out there there will be a reader or a listener who comes across the collection of words I spent so much time choosing and arranging carefully in order, and thinks 'Yes, that is how it is.'


Home Economics For Girls Giveaway: $50 Amazon Gift Card


Dec. 7th:
The Audiobookworm
Desert Rose Reviews
Dec. 8th:
The Bookworm Lodge
Dec. 9th:
Jazzy Book Reviews
Turning Another Page
Dec. 10th:
Literature Approved
Dec. 11th:
2 Girls & A Book
Dec. 12th:
Lomeraniel
Dec. 13th:
The Book Addict's Reviews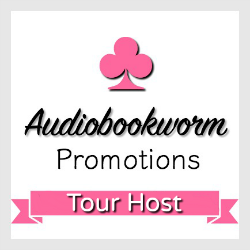 ➜Sign up as a host here