Author: Amber R. Duell
Narrators: Bradley Pittman & Jamie Lee-Lewis
Length: 8 hours 10 minutes
Publisher: RadiantTeen Publishing
Released: Oct. 17, 2017
Genre: Fantasy
A god of war seeking restoration. An unwilling sacrificial bride. Betrayal that could destroy them both.

Every fiber of my being is woven from the rage of mortals.

Theodric, the young God of War, has a talent for inciting conflict and bloodshed. After being stripped of his powers by his older brother, King of Gods, he sets out to instigate a mortal war to prove himself worthy of being restored to power.

I loved Kisk once; it was my home… But that was before. This is now.

Sixteen-year-old Cassia, like many in the modern era, believes gods and goddesses to be just a myth. Enemy to her country and an orphan of the war, she has no time for fairy tales. That's until religious zealots from Theo's sect offer her up as a sacrifice.

Can Cassia and Theo end the mortal war and return balance to the earth and heavens? Or, will their game of fate lead down a path of destruction, betrayal, and romance neither of them saw coming?




Amber R. Duell was born and raised in a small town in Central New York. While it will always be home, she's spent the last six years living in Germany and Maine as a military wife where the next step is always an adventure.

When Amber isn't writing, she's wrangling her two young sons. She is a lover of history, a fan of snowboarding, and a travel enthusiast. In her downtime, she can be found curling up with a good book and a cat or two.


Bradley Pittman is a producer and freelance musician living and working in Atlanta. He received a bachelor's degree in audio production from Georgia State University in 2016. Though he most commonly works on musical projects, he began self-producing audiobook chapters in 2015 as a way to unite his love of studio production with his love of literature.


Jamie-Lee Lewis, aka Jaylew, hails from the island of Jamaica. Since a small child, she's always had a hyper imagination. She enjoys writing and telling stories, singing and composing songs, entertaining and edifying, playing different characters as well as creating them through drawings, and finding the beauty and fun in everything she does. She is currently a professional and passionate Youtuber.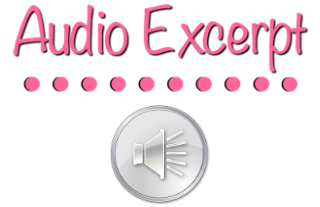 I'm a fan of modernizing myths, so this was a really great of read for me! The author did a great job with the characters and their backstory. I felt very connected to them from the get go. My favorite parts of the story would have to be during the deception phases and not sure who is on the main characters' sides or who is out for their own. There was a great element of suspense to the story. I'd give it a 4.5/5!
Jamie-Lee and Bradley do a great job with the audio for this book. They both have unique voices for the characters and I loved the range each of them put into the story. It was very clear and paced well! My only issue would be that the characters didn't overlap with the same intimations. An example is that Bradley would put an accent on a character while Jamie-Lee would read that character as normal. It wasn't the best for trying to keep up with who was saying what. So I'd give the audio a 3.75/5.
I received this audiobook as part of my participation in a blog tour with Audiobookworm Promotions. The tour is being sponsored by RadiantTeen Publishing. The gifting of this audiobook did not affect my opinion of it.

Q&A with Author
Amber R. Duell
Was a possible audiobook recording something you were conscious of while writing? Definitely not! When Radiant Crown sent me clips of narrator auditions, I had to listen to them multiple times because I kept giggling with excitement.
How closely did you work with your narrator before and during the recording process? Did you give them any pronunciation tips or special insight into the characters? Radiant Crown handled that, but I did provide a pronunciation guide.
How do you manage to avoid burn-out? What do you do to maintain your enthusiasm for writing? When I feel a burn-out coming on, I usually press pause on my project and binge a bunch of books in my TBR pile. I'll do things I've been putting off—day trips or a really involved craft project with the kids. Basically, I just get away from the computer and the enthusiasm regenerates itself.
Is there a particular part of this story that you feel is more resonating in the audiobook performance than in the book format? Bradley Pittman made me love Theo even more. Theo's attitude is very 'over it', and Bradley's voice made that shine.
If you had the power to time travel, would you use it? If yes, when and where would you go? Absolutely! I think the question would be where

wouldn't

I go, but my first stop would be Victorian England for the clothes.

What do you say to those who view listening to audiobooks as "cheating" or as inferior to "real reading"? I would say there's no right way to absorb a story. No one should ever judge how a person chooses to experience a book.
How did you celebrate after finishing this novel? I started writing a new one!
Have any of your characters ever appeared in your dreams? I had a weird one where Theo showed up at this house my friends and I were staying at to warn us about something. It's really vague to me now but when I woke up, my first thought was 'what the heck?'
What's your favorite:

Food – Egg Drop Soup

Song – Right now, Live It Well by Switchfoot

Book – The Winner's Trilogy by Marie Rutkoski

Television show – Supernatural

Movie – Ever After

Band – Imagine Dragons

Sports team — None

City – Home! Rome, NY

What bits of advice would you give to aspiring authors? Don't write for a trend. Write the story in your heart.
Waffle fries or curly fries? Waffle fries
GIF with a hard g or soft g? Soft
Fantasy or science-fiction? Fantasy
Superman or Batman? Batman
Text message or call? Text
Pancakes or waffles? Waffles
Doctor Who or the Walking Dead? Walking Dead
TV Shows or movies? Movies
Facebook or Twitter? Twitter
Alice in Wonderland or Robinson Crusoe? Alice
Being too warm or too cold? Too cold
Netflix or Hulu? Netflix
Work Hard or Play Hard? Work Hard
Passenger or Driver? Driver
Amusement Park or Day at the Beach? Amusement Park
Honesty or Other's Feelings? Both
Movie at Home or Movie at the Theater? Theater


Fragile Chaos Giveaway: $5 Amazon Gift Card/eBook OR Headphones/Mug/Tea


Dec. 5th:
The Audiobookworm
Jazzy Book Reviews
Dab of Darkness Audiobook Reviews
Dec. 6th:
Notes from 'Round the Bend
Dec. 7th:
The Bookworm Lodge
The Book Junkie Reads . . .
Dec. 8th:
Adventures Thru Wonderland
What Is That Book About
Mama Reads Blog
Dec. 9th:
Lilly's Book World
Loves Great Reads
Dec. 10th:
Ginger Mom & the Kindle Quest
SERIESous Book Reviews
Dec. 11th:
Working Mommy Journal
The Book Addict's Reviews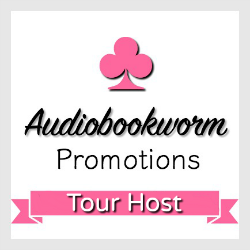 ➜Sign up as a host here