Author: Shannon A. Thompson
Narrator: Jonathan Johns
Length: 5 hours 15 minutes
Series: Bad Bloods, Book 1
Publisher: Clean Teen Publishing
Released: Sep. 12, 2017
Genre: Young Adult Dystopian
Seventeen-year-old Serena isn't human. She is a bad blood, and in the city of Vendona, bad bloods are executed. In the last moments before she faces imminent death, a prison guard aids her escape and sparks a revolt. Back on the streets determined to destroy her kind, Serena is spared by a fellow bad blood named Daniel. His past tragedies are as equally mysterious as her connection to them. Unbeknownst to the two, this connection is the key to winning the election for bad bloods' rights to be seen as human again. But Serena is the only one who can secure Vendona's vote. Now, Daniel must unite with her before all hope is lost and bad bloods are eradicated, even if it means exposing secrets worse than death itself. United or not, a city will fight, rain will fall, and all will be threatened by star-crossed love and political corruption.




Shannon A. Thompson is a young adult author, avid reader, and a habitual chatterbox.
As a novelist, poet, and blogger, Thompson spends her free time writing and sharing ideas with her black cat, Bogart, named after her favorite actor, Humphrey Bogart. Her other two cats bring her coffee. Between writing and befriending cats, Thompson graduated from the University of Kansas with a bachelor's degree in English with an emphasis on creative writing, and her work has appeared in numerous poetry collections and anthologies. Represented by Clean Teen Publishing, Thompson is the best-selling author of the Timely Death trilogy and the Bad Bloods series. When she is not writing, she is climbing rooftops, baking cookies, or watching KDramas in the middle of the night, often done with her cats by her side.


Jonathan Johns is a professional audio book narrator, voice actor and family man.

As an audio book narrator he spends most of his time in front of a microphone spouting written words into Audacity. In his spare time he looks after his daughter Aria. He is currently recording all his audio books in Aria's bedroom! Jonathan is known for his character work and spends far too much of his time using other characters voices in daily life. He currently has over 20 audio books to his name and has voiced hundreds of characters in them (all with varying degrees of success!). Be it Male, Female, American, British, Elderly, Youthful or anything in between, Jonathan has a voice for you.
I will start with the narration! It was my favorite part of this audiobook. I found Johns to be a wonderful narrator. He did so well with the different voices and inflections in his tone. He didn't have any unnecessary pausing and the audio wasn't cut funny. I do think the book would have been better if it had another narrator as it was changing POV and it was sometimes hard to remember who was saying what during which chapters. But for the performance I'd score it a 5/5. Audio of the book probably a 4/5.
I thought the story was well written with characters and dialogue. The flow felt natural. However we are kinda dumped in the middle of a war and there isn't much explanation. I don't mind en media res so long as I get an explanation somehow in the story, but it never came through. There is so much of the world that I'd like to know but wasn't explained at all. I'm hoping if there's more it's better explained there, but I feel for this book it would have benefited from a tad more exposition of the crazy world we have been thrust into. I'd score the book a 3/5.
overall I'd give this a 4/5.
I received this audiobook as part of my participation in a blog tour with Audiobookworm Promotions. The tour is being sponsored by Clean Teen Publishing. The gifting of this audiobook did not affect my opinion of it.

Q&A with Author Shannon A. Thompson
Tell us about the process of turning your book into an audiobook.

My favorite (and first) part about turning Bad Bloods into an audiobook was discussing my book with the narrator, Jonathan Johns. I let him know some exclusive behind-the-scenes info that never made it into the book but was essential to understanding the characters. He was really receptive to it, and he truly understood what each person and scene represented. After he recorded, I listened to each scene and provided more notes. Then he recorded more, and now, we have an audiobook!
Do you believe certain types of writing translate better into audiobook format?

Yes, I think it's absolutely possible—not to mention that there are readers who NEED audiobooks in order to access novels and other pieces of text, so audiobooks are extremely important.
Was a possible audiobook recording something you were conscious of while writing?

Yes and no. I always loved the idea of an audiobook, but I didn't let it change my writing style. However, I always read all of my books out loud in the last editing phase to check the sound and overall flow, so that's very similar. Sound is important.
How did you select your narrator?

My publisher sent me a few auditions, but Jonathan Johns stuck out the moment I heard his voice. He captured both the dark essence of the story and the characters' individual voices. From the beginning, I felt as if he understood it more than anyone else, and he truly brought it to life.
How closely did you work with your narrator before and during the recording process? Did you give them any pronunciation tips or special insight into the characters?

Yes! I provided pronounciation for any words or names that might be difficult, but I definitely gave him insight into each character. Bad Bloods is very character heavy (and a character-driven story), and it was important to me that they were distinguishable and matched what I pictured when writing. He learned facts that will never even make it into the series. Why? Because those details often shape characters, but they might also be unseen details. I needed to know those details to create the prose, so I thought Jonathan would need to know them in order to create the audio. He absolutely nailed it!
Were there any real life inspirations behind your writing?

I think there is truth in all types of writing, including fantasy. For me, I originally wrote this book shortly after my mother died very suddenly. I was eleven, so I had a lot of anger and depression and confusion about how terrible things can happen to very young people. Those feelings are scattered throughout Bad Bloods, and to this day, Bad Bloods still feels like the closest books to my heart—probably because writing these books saved me when I was young.
How do you manage to avoid burn-out? What do you do to maintain your enthusiasm for writing?

I get burnt out all the time! I try not to, but I work full time (and often overtime). Writing books while working full time is hard, especially when you're on a deadline, so I absolutely get burnt out. But I never lose my enthusiasm. No matter how difficult life gets, I always love writing, and I try to keep that in mind when I'm feeling down.
Are you an audiobook listener? What about the audiobook format appeals to you?

Actually (eek), I'm not. I have a difficult time remembering anything when it's in audio format. Even when I was a kid, I struggled to learn from lectures. I've always taught myself by reading materials. (Maybe my dad was right when he said I was a bad listener. Ha!) But I'm so glad it exists for those who need and love audiobooks.
Is there a particular part of this story that you feel is more resonating in the audiobook performance than in the book format?

Jonathan Johns added some sound effects (wheezing, sighing, breathing) that helped bring the dialogue alive in very particular spots. I loved it!
If you had the power to time travel, would you use it? If yes, when and where would you go?

YES. I would love to see the Amarna Period in Ancient Egypt, mainly because my soul is submerged in that time period for research right now. But there are lots of places I'd love to see. The future would be neat, too!

What's next for you?

Hopefully the audiobook for Bad Bloods: November Snow, then Bad Bloods: July Thunder and Bad Bloods: July Lightning! I'm currently working on the third duology in the series, but I also have lots of other projects in the works. I'm looking forward to seeing the unknown future unfold!


November Rain Giveaway: Clean Teen Publishing Mystery Box


Nov. 19th:
The Audiobookworm
Dab of Darkness Audiobook Reviews
Crazy Beautiful Reads
Nov. 20th:
Up 'Til Dawn Book Blog
Books, Dreams, Life
What Is That Book About
Nov. 21st:
Chanda Reads
Hall Ways Blog
Nov. 22nd:
Buried Under Books
Jazzy Book Reviews
Nov. 23rd:
Lomeraniel
Lilly's Book World
Nov. 24th:
Notes from 'Round the Bend
Loves Great Reads
Nov. 25th:
The Book Addict's Reviews
The Book Slayer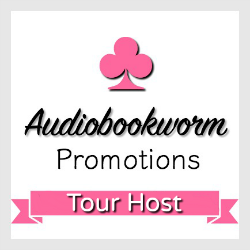 ➜Sign up as a host here